When:
January 19, 2021 4:30 PM @ 4:30 PM
2021-01-19T16:30:00-06:00
2021-01-19T16:45:00-06:00
Where:
First Presbyterian Church of Rockwall
602 White Hills Dr.
Rockwall
TX 75087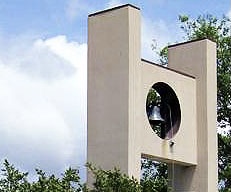 First Presbyterian Church of Rockwall, 602 White Hills Dr., will participate in a national moment of unity and remembrance of lives lost in the pandemic with a special outdoor service at 4:30 p.m. on January 19. The service will take place in the church's back parking lot.
Following a brief time of prayer, the church's bell will be rung once for each life lost in Rockwall County to COVID-19.
Members of the community are invited to participate by attending the event. Social distancing and masks are required for this outdoor service. Those attending may choose to remain in their cars.
In addition, the church is encouraging people to submit the names of friends or loved ones lost to the virus so they also may be remembered. Those names may be sent to Lynn Davis Ward, LWard@Attorney-CPA.com, 214-215-6129.