When:
August 1, 2020 8:00 AM @ 8:00 AM – 12:00 PM
2020-08-01T08:00:00-05:00
2020-08-01T12:00:00-05:00
Where:
Downtown Rockwall
SH205 and HWY66
Rockwall
Texas 75087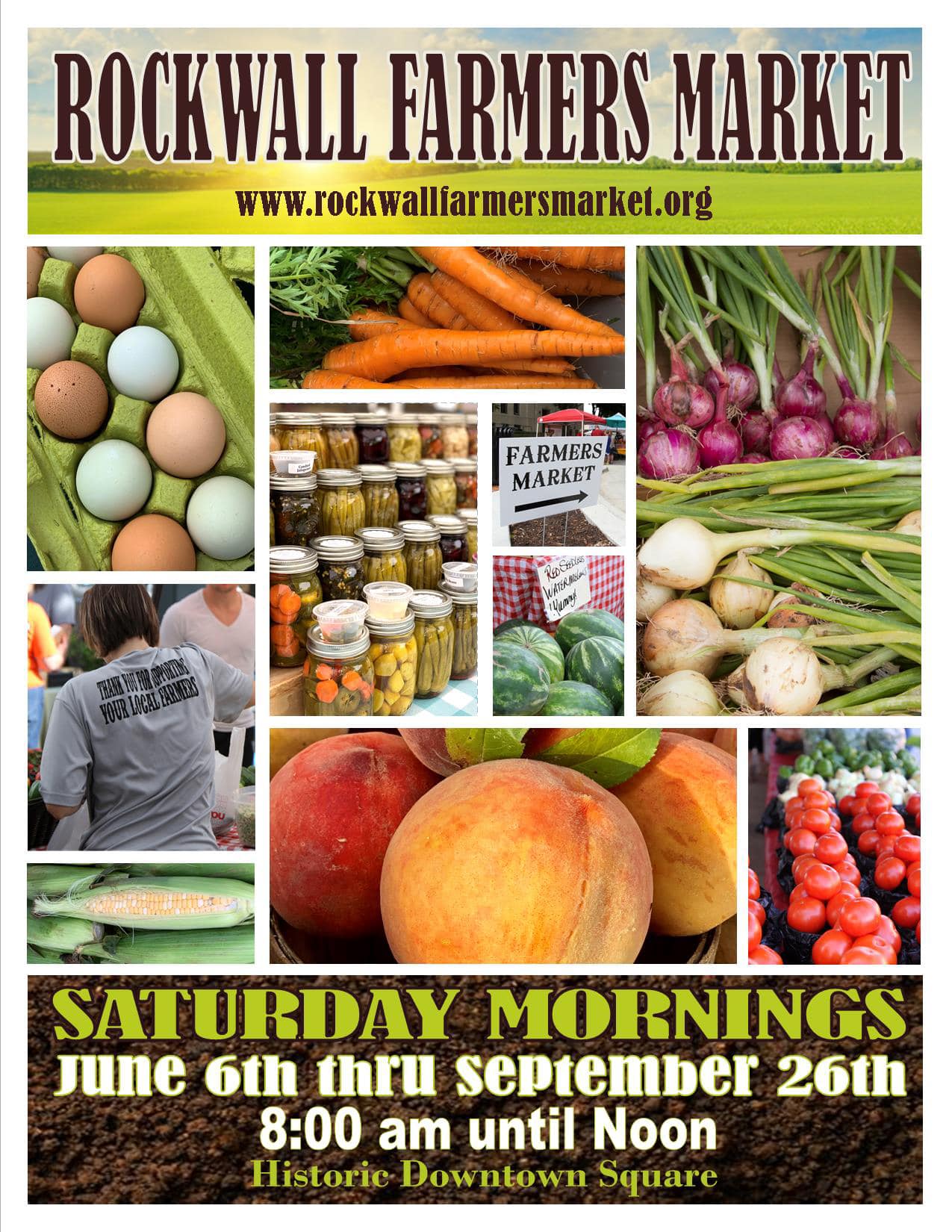 LISTED AS ONE OF THE "BEST FARMERS MARKETS" IN THE DALLAS AREA
Saturdays from 8:00am-12:00pm at the Downtown Square. The season will continue every Saturday through September 26, 2020.
The vision for the Rockwall Farmers Market concept is an effort to establish a connection between local farmers and consumers by offering the community high quality agricultural goods in a safe and healthy environment for everyone.
With this in mind additional precautions will be taken in response to COVID-19 by implementing changes in procedures to maintain the safest possible market for all. The Rockwall Farmers Market will be adhering to CDC guidelines for mass gatherings.
Protecting public health at the market will require all attendees to abide by the following guidelines:
– Social distancing of at least 6 feet must be practiced at all times
– Refrain from gathering or lingering in the market area
– Properly utilize the hand washing stations provided
– Wearing of a face covering is encouraged
– No samples or prepared food of any kind will be distributed
– CDC guidelines will be posted