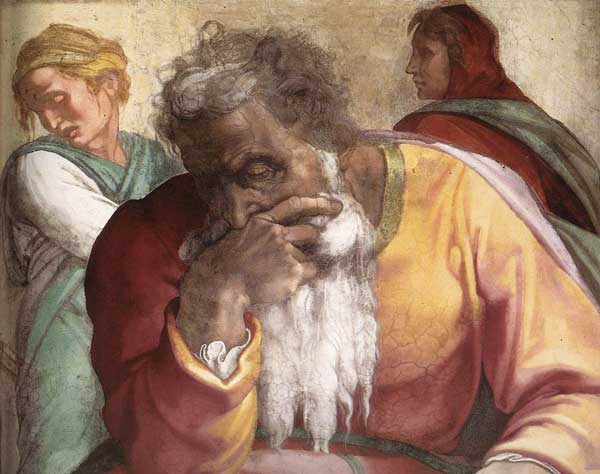 (ROCKWALL, TX — January 22, 2018) Have you heard of the weeping prophet, Jeremiah?  I suppose since I heard back from so many self-described Pollyannas last week, that I should give some time to the lamentators in our lives… those that rehearse the difficulties of life, reminding us of the darker side of life. (I'm already getting lower in my chair from typing these few sentences. Pollyannas don't like rehearsing despair!)
A friend sent me a jewel this week about being a Living Lamentation, someone who carries their burdens around like a badge of honor.  I'm sure they look at we Pollyannas and roll their eyes, wanting us to leave the room, being overcome by our inability to see their pain, ignoring how difficult their day has been.
But I've decided to embrace the lamentators in my life.  Jeremiah was simply being obedient to his charge from God to declare bad news to a rebellious generation.  They, of course, didn't listen, and actually threw him in a pit filled with mud!
The Living Lamentators in my life actually bring insight into situations that I simply cannot see.  If I stay close to them I will be blessed by their ability to "see" things that I simply don't "see".  Because of their sensitivity they "feel" things more deeply.  If I'm close to them and listen closely (because they usually speak softly) they will share impressions with me that need to be tended to…situations that they may not have the energy or tools to care for.
Some may even call them the watchers.  I see our Broadmoor residents watching.  I wonder what's rolling around in their minds as they watch us.  Even those that cannot speak are often watching us.  If they could speak they might be like Jeremiah, the weeping prophet, lamenting that we are talking around them instead of to them, that we are not listening to their faces as we care for them.  They are Living Lamentators in our midst.  Inside them are stories that would overwhelm us…stories of successes and failures overcome…stories of home runs and Easter egg hunts…stories of fires and floods, births and deaths.  If we could hear their stories we would perhaps learn from them and grow.
Embrace the Living Lamentators that are around you.  Be willing to acknowledge their presence before they have to scream out at us.  See them and hear them even if they can't speak.  You will be blessed.
By Paula Lively. Paula is a Volunteer Chaplain at Broadmoor Medical Lodge in Rockwall.  She is a VERY retired RN who loves serving the residents at Broadmoor.  She and her husband, Fred, have lived in Rockwall for 15 years.
Our monthly print edition is delivered free to ~20,000 homes in Rockwall and Heath, TX.
To share your good news and events, email editor@BlueRibbonNews.com.
Subscribe to our email newsletter here.
Advertising: 214-342-8000 or advertising@BlueRibbonNews.com.