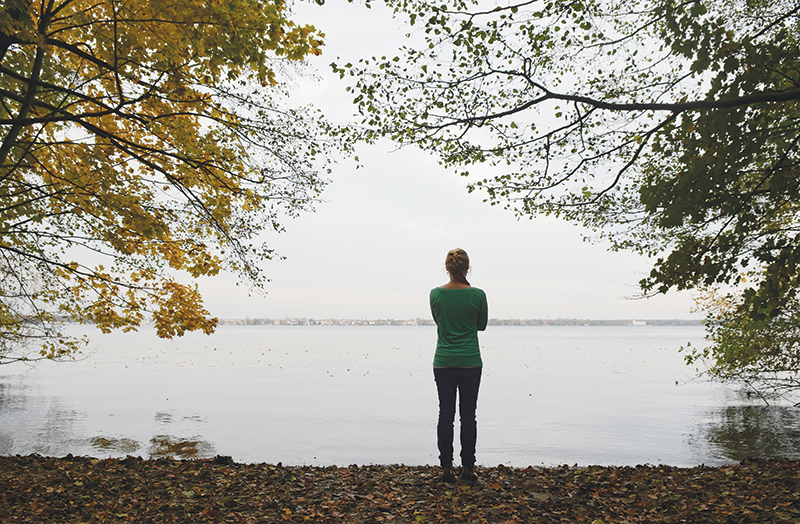 (ROCKWALL, TX — September 28, 2018) You know you have a problem when Amazon can't find your house.  But we were not surprised.
Our new street address does not yet appear via GPS (Global Positioning System), so we try to guide people in by phone. "You're getting close," I said to one exasperated deliveryman. "Just a few miles east and then turn south at the ice-cream shop," I added.
We never did see or hear back from him.
The latest episode featured a missing Amazon package. The company assured my husband that a package was handed to someone at our address—on a day we were both home and had no deliveries.
High-tech gurus warned us a few years ago that using GPS and other navigational tools would eventually diminish our natural capacity to find our way in the world, geographically.  Based on my own recent experiences including nearly a dozen repair and delivery persons who couldn't locate us, I'm convinced this regression is happening sooner than expected.
Now we've resorted to giving out the address of a farm across the road: "Find this driveway and turn the opposite way."
Our location frustration reminds me of a spiritual condition I've observed too often. Many who profess belief in God complain that they're not on his radar. They feel disconnected from receiving any personal benefit or help from above.
Psalm 139* is a profession of faith in an intimate God who knows our exact location, "when I sit down and when I rise up" (vs. 2), our current path (vs. 3), and even our words before we speak them (vs. 4). But this psalm is credited to David, a man chosen by God as King of Israel. Does the Lord also know and care about the rest of us?
Lacking favor with God is a valid concern, and there's an early example of this in the firstborn son of Adam and Eve. Cain was "downcast" when God accepted his brother's sacrifice of a sheep but rejected his own, non-blood, sacrifice. But the Lord encouraged Cain: "If you do well, will you not be accepted?" (Genesis 4:3 – 7).
A woman who met Jesus at a well in Samaria wanted to discuss her people's lack of favor despite their religious heritage (John 4:9, 12). But Jesus pinpointed another issue: "you have had five husbands, and the one you now have is not your husband" (vs. 18).
The prophet Isaiah warned, "your iniquities have made a separation between you and your God" (Isaiah 59:2). Yet, in the fulness of time, God showed his love for us by sending his only Son, so that "Whoever believes in him is not condemned" (John 3:16, 18).
The two thieves crucified next to Jesus had good reasons to feel separated from God. But while one remained in his sinful state, the other admitted his wrong deeds and said, "Jesus, remember me when you come into your kingdom." The repentant thief received immediate reconciliation with God as Jesus assured him, "today you will be with me in Paradise."
Whether we're stiff-necked like Cain, morally weak like the Samaritan woman, or downright mean, we all fall into the same category: sinners.
The apostle Paul explained that all of us have sinned (Romans 3:23), yet he made it clear that Jesus atoned for sin so that: "you who once were far off have been brought near by the blood of Christ" (Ephesians 2:13).
However, if there's any remaining disconnect between a believer and God, some fresh soul-scanning and sincere confession might fix it.
*All scriptures from the English Standard Version
By Patti Richter. Patti writes and edits Christian faith articles and has co-authored Signs of His Presence: Experiencing God's Comfort in Times of Suffering (available March 2019). Read more of her essays at blueribbonnews.com/category/faith.
Our monthly print edition is delivered free to ~20,000 homes in Rockwall and Heath, TX.
To share your good news and events, email editor@BlueRibbonNews.com.
Subscribe to our email newsletter here.
Advertising: 214-342-8000 or advertising@BlueRibbonNews.com.