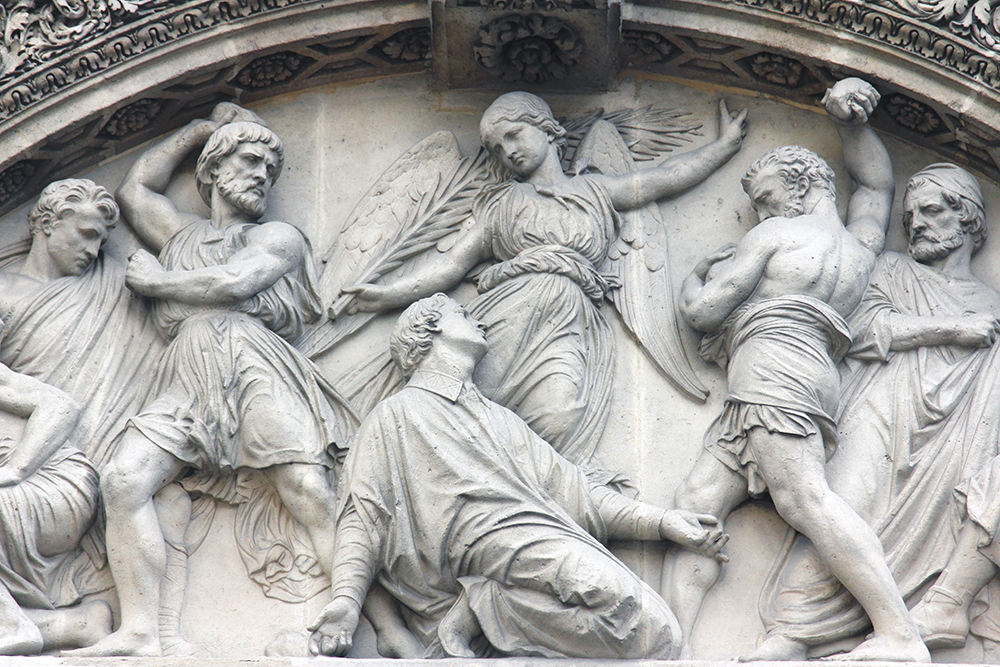 (ROCKWALL, TX — January 2, 2018) He was criticized by those who believe he threw his life away. The 26-year-old American, whether foolish, faithful, or some measure of both, lost his life so that people who never heard the gospel might gain Christ.
Just days before Thanksgiving, John Allen Chau died on a remote island east of India—by arrows of the isolated people of the Andaman Islands. In his evangelistic zeal, Chau kayaked into danger, ignoring government restrictions and warnings against visiting the tribe.
While much of the media world shook its head in scorn, many Christians were troubled. We share the beliefs Chau died for, including Christ's Great Commission to his followers before returning to Heaven: "Go therefore and make disciples of all nations, baptizing them in the name of the Father and of the Son and of the Holy Spirit" (Matthew 28:19*).
Over the weeks of Christmas preparations and gatherings, I considered the stark contrast between Chau's way of following Jesus and the more comfortable—and safe—Christian life so many of us lead. Our idea of sacrifice might include our commitment to weekly worship, or our service on a church committee or in the nursery. It may relate to our giving, or perhaps our giving up things. But most of us, whether consciously or not, maintain an invisible boundary that keeps us from any greater cost related to faith.
I mentally compared Chau with the first Christian martyr, Stephen (Acts, Ch. 7). Both men asked the Lord not to hold their killers' sin against them. Both died prematurely in the world's view. Yet Stephen's death by stoning was not in vain since he delivered a lengthy evangelistic message to the violent crowd. One young man who witnessed and approved Stephen's death was Saul, who later became known as the Apostle Paul. Chau's outreach effort, however, appeared untimely and wasted. Without knowing the tribe's language, he had no effective way to communicate the gospel.
The sad event recalls the story of Jim Elliot (Chau's hero), one of five missionaries whose tragic deaths continue to inspire Christian missions. In January, 1956, Elliot's entire group were speared to death by the remote Waodani ("Auca") Indians of Ecuador. The Amazonian people had faced extinction from lawlessness that included rampant killing among themselves. As a result of that awful event, the tribe experienced transformation by the gospel.
Chau's preparation for foreign missions, if not sufficient, was at least serious. But his commitment to Christ matched that of the apostles and martyrs across the centuries, those who suffered beatings, imprisonment, and death by local authorities and people who opposed the gospel. Chau's act shows that he believed the benefit of knowing Christ would be worth whatever else that tribe might lose. He obviously believed the same for himself.
Jesus said, "Whoever loses his life for my sake and the gospel's will save it. For what does it profit a man to gain the whole world and forfeit his soul?" (Mark 8:35, 36).
Paul, who suffered and died for preaching Christ, had said of the apostles, "We have become a spectacle to the world, to angels, and to men. We are fools for Christ's sake…" (1 Corinthians. 4:9, 10).
Chau's sacrifice may have no effect on that island tribe anytime soon. Yet his willingness to give his all for Christ has already affected the hearts and minds of some of us who need to consider the cost of true discipleship. The young man's life ended way too soon, but it was not wasted.
* Scriptures taken from the English Standard Version
By Patti Richter. Patti writes and edits Christian faith articles and has co-authored Signs of His Presence: Experiencing God's Comfort in Times of Suffering (available March 2019). Read more of her essays at blueribbonnews.com/category/faith.
Our monthly print edition is delivered free to ~22,000 homes in Rockwall and Heath, TX.
To share your good news and events, email editor@BlueRibbonNews.com.
Subscribe to our email newsletter here.
Advertising: 214-342-8000 or advertising@BlueRibbonNews.com.