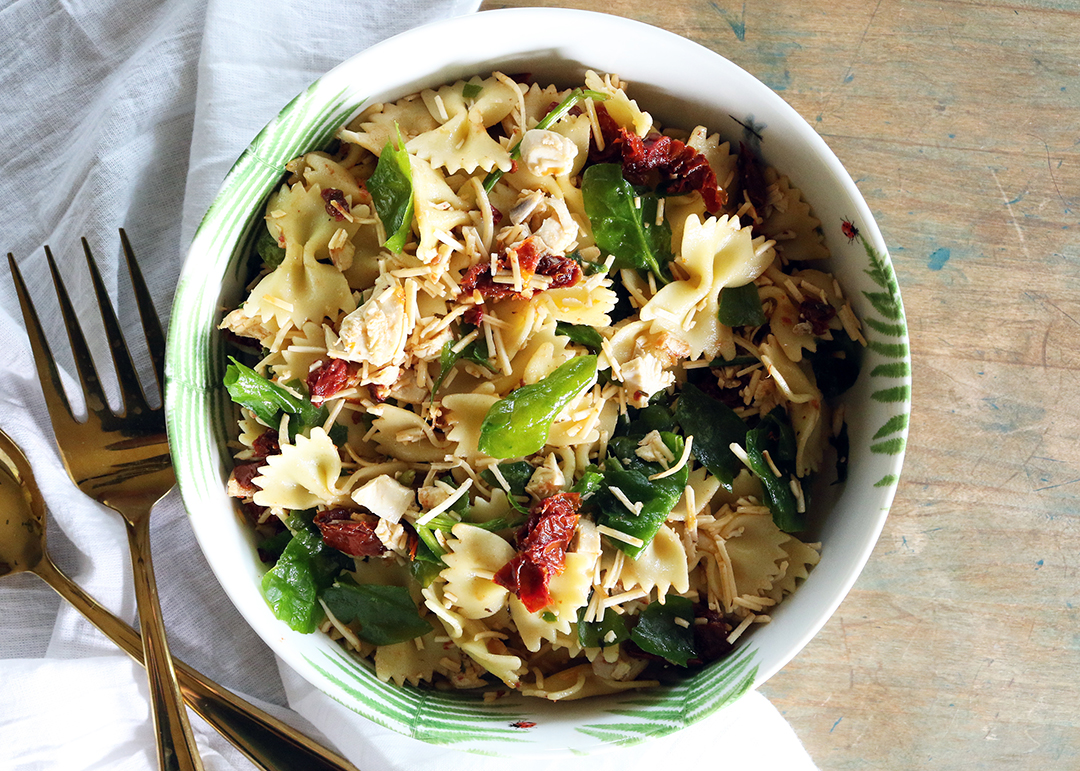 (ROCKWALL, TX — May 10, 2019) The second Sunday of every month, I host supper at Tate Farms. Women only, no theme, no RSVP… just bring a dish, yourself, and any petitions or praises you may want to share with a friend. You don't have to bring a certain item or check a sign up list or let me know you're coming… you just come. It's a rare thing these days. It took a while for people to realize that this is truly just a dinner to be shared in the company of other women. We are not promoting an event, or trying to enlist you in some sort of multi-level marketing or wanting you to donate your time, talent or money to something I or anyone else is doing. It's just an invitation for you to come into my home, to break bread and let your shoulders down. We normally run between 20 to 30 women every month. There is a core group of about 15 and then a good rotation of others. For some, it's probably not exciting enough. Not enough people or "Instagrammable" moments to spend a Sunday night on. For others, it's just hard to get away on your own, for which we all understand. And for myself and a good group of Sunday Supper loyalists, it's exactly what we need. Sort of like a reboot each month. A time to share a meal with a community of women and it solely be about the women and the food. Nothing more and nothing less.
This past Sunday Supper was the first month that we had all felt the warm weather start making its way into the season. Since we don't have a signup sheet or theme each month, it's always interesting to see what the ladies bring. For April, we had so many salads! Pasta salad, fruit salad, green pea salad. You could tell by what everyone prepared that we are ready for summer. A meal of salads is one of my favorites and pretty much exactly what you would expect at a bridal shower during any season in the south.
There are so many ways to prepare pasta salad. All you really need is pasta, some pickled items, a veggie or two and maybe a protein. I found the recipe I'm sharing today in a daily devotional I started earlier in the year called Savor: Living Abundantly Where You Are, As You Are. The author, Shauna Niequist, does any amazing job at bringing our daily focus back to the bigger picture. She reminds us that "things will not always be as they are now – there will be new things, other things, good things." And we don't have to see only the surface things, we can see the deep sacred things in everyday life. She shares a recipe every few weeks as reminder of how important it is to slow down, make a meal, and share it with some people you enjoy. I encourage you to do just that and to savor every moment of every day.
Enjoy,
Melissa Tate
By Blue Ribbon News guest columnist Melissa Tate of Rockwall. Melissa is a freelance food writer and owner of Photo-Wagon mobile photo booth. She also helps her husband run their family farm, Tate Farms, and event center, Summerfield at Tate Farms. They are currently managing the Smirl Chapel Relocation & Preservation Project. Find Melissa on Facebook or Instagram at @melissatatetx to follow the adventures. Headshot by Kelly Alexander Photography.
Our monthly print edition is delivered free to ~22,000 homes in Rockwall and Heath, TX.
To share your good news and events, email editor@BlueRibbonNews.com.
Subscribe to our email newsletter here.
Advertising: 214-342-8000 or advertising@BlueRibbonNews.com.