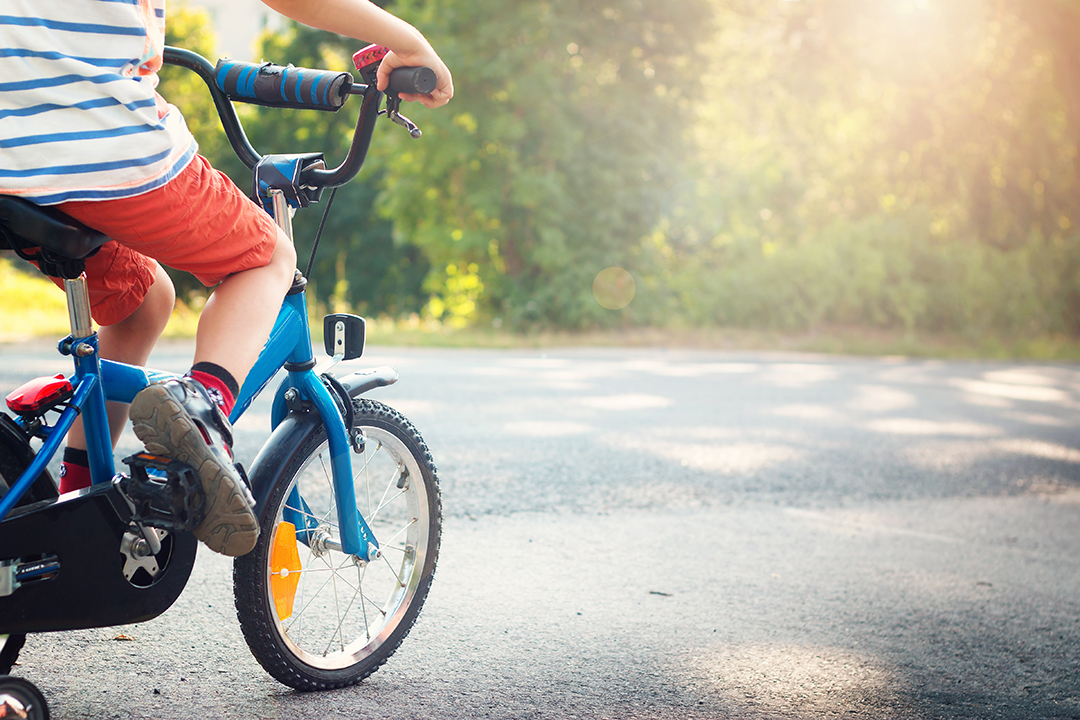 (ROCKWALL, TX — June 14, 2019) Ireland and I watched The Sandlot awhile back which conjured stories of my kid summers. My buddy lived next to an abandoned ball field behind a church. The church still worshipped but the softball team was a relic. It was Sandlot-esque, a large grass and dirt field and a rusty backstop. Instead of the scraggy wall of the junkyard along left field, there was a forbidden patch of woods rumored to teem with rattlesnakes, yet filled with the reality of poison ivy. Every summer day we'd meet up on our bikes and gather a bag of baseballs, gloves, and bats. If buddies were around, we'd play a game, if not, we'd mark spots on the field for singles, doubles, triples, and homers. Rick and I played for hours, one eternal game picked up each morning from where we left off the day before. When we tired of that, we'd ride our bikes around the neighborhood, head to the local pizza parlor for a slice, or wheel and deal our baseball cards.
One particular day we pedaled through parking lots and a flatbed truck stood in our normal path. Two pitbulls in back decided a little bike chasing was more interesting than the truck. They jumped out. I broke left, Rick broke right, and the animals decided he looked a bit more tantalizing than me. Rick pedaled that bike as hard as I'd seen anyone, a pitbull flanked on each side nipping at his ankles. He could barely look back and I screamed to keep going. He turned down a street, but they stayed with him and disappeared around the corner.
I waited to see if Rick would circle back or if the dogs would return, but there was no sign of either so I decided to follow their path. I turned the corner and immediately saw a reflector. Pedaling further, I saw another piece of metal glistening in the sunlight. It was a brake; Rick's bike was falling apart. Either the dogs ate it piece by piece or he peddled so hard it couldn't handle the stress. I picked up my pace and traced the route tracking bike parts. I circled the block and returned to his house. From a distance I saw his bike laying on the ground, his kickstand a victim in the hounding (pun intended). Then I saw Rick lying flat on his back. Was he hurt? Was he alive? I raced up to him as he gasped.
"I've never ridden…so hard…," he wheezed.
Then he told me of the pursuit. The dogs finally gave up after about a mile but fearing they'd change their mind, he raced like an Olympian cyclist toward home. I couldn't stop laughing, imagining him riding his bike so hard it broke apart. Soon, he joined in and we retold that story for years.
Those were great summers. Yes, we had video games (Atari 2600!) and at times we stayed in but it was a rarity. We adventured, invented games using what we had, and we laughed till it hurt. We played organized sports, we took lessons, but it wasn't all we did. There was risk, harmless mischief, and even a bit of danger from time to time, and we lived to tell about it. To this day when I tell my students those old stories, I see a longing and I hope they decide to set down the cellphone for a while. I hope they take a break from Fortnite and experience a touch of the summers I had as a kid. If they do, they'll never want to go back.
By Scott Gill is an RISD teacher, coach, and author of the book "Goliath Catfish." Follow Scott's blog at puptentpapa.blogspot.com and read more of his "Front Porch Ramblings" at BlueRibbonNews.com. 
Our monthly print edition is delivered free to ~22,000 homes in Rockwall and Heath, TX.
To share your good news and events, email editor@BlueRibbonNews.com.
Subscribe to our email newsletter here.
Advertising: 214-342-8000 or advertising@BlueRibbonNews.com.