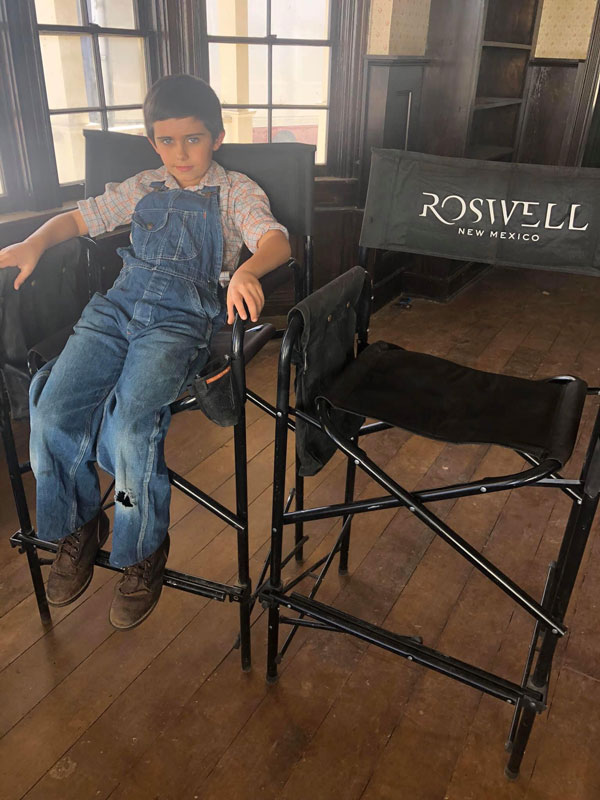 There's a popular opinion that in order to make it big as an actor or actress, you have to live in New York or Los Angeles. But the Dodge family of Rockwall are turning that notion right on its head.
Reinhardt Elementary School student Major Dodge Jr. will star in the upcoming Season 2 of The CW Television Network's scifi drama series, "Roswell, New Mexico."
The show follows Liz Ortecho, an undocumented immigrant worker who returns to her hometown of Roswell, New Mexico. She reconnects with her teenage crush Max Evans, who's now the sheriff of the town, and discovers he has a dark secret: he's an actual alien who along with his sister and best friend crash-landed during the infamous Roswell crash of 1947. Max, his sister and best friend have kept their true otherworldly identities and powers hidden their entire lives. Liz decides to keep their alien identities a secret. But when a violent attack uncovers a greater alien presence on Earth, people's fear and hatred threaten to expose them to the world.
In Season 2, Dodge Jr. portrays a character named Walt. He said working on the set of a television show isn't nerve-wracking because he grew up around it. He gets his acting chops from his dad, Major Dodge, who you might recognize as the guy from the Safelite Auto Glass commercials now airing on televisions across the nation. Dodge also produced and starred in the critically acclaimed film "Bomb City", part of which was filmed here in Rockwall's old historic courthouse downtown.
Dodge Jr.'s mom is also an actress and a songwriter. His grandma is a painter and his grandpa is a photographer. The arts simply run in his blood.
"When they tell me I'm going to play this character with this kind of personality, I just transform," Dodge Jr. said. "My brain, my feelings all change to match that person's. I don't get nervous because I just blur out the cameras, say my lines, do my emotions, and just do my thing."
One of his greatest joys of being on set is getting to meet a lot of different people and gaining the experience. And of course, he loves all the snacks they get on set, too.
The key to being a good actor, Dodge Jr. said, is not to just memorize lines but to tap into your character's true feelings and emotions.
"Really, I'm just saying some random words that were written by a writer. But truly, it matters about the actions – how that character feels about everything around him and everything in his head. You can look into his eyes and see what's happening to him," Dodge Jr. said.
Dodge Jr.'s role in the series continues to get bigger and bigger as the season continues, to where his name appears in the opening credits starting at the season's ninth episode.
"His workload was big but his character also has some heavy emotional stuff happen, and he crushed it," Dodge said. "It's a very emotional feeling, to be behind the monitor and my son growing and doing something he was born to do."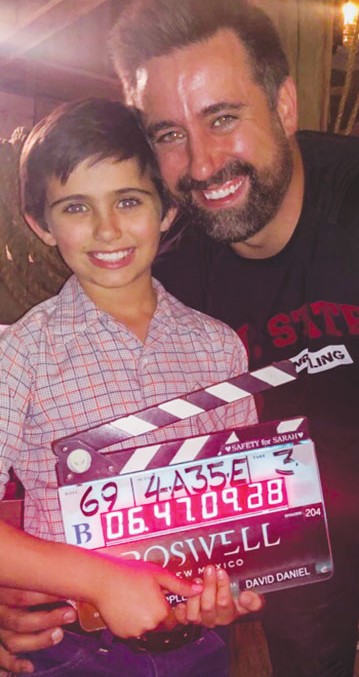 Dodge Jr. had the opportunity to work with some famous faces in the film industry while on set. In television, it's common practice to have a different director for each episode in a series. In Roswell, New Mexico, Dodge Jr.'s final episode of the season is directed by Aisha Tyler, who also happened to direct the film "Axis", which went up against Major Dodge's Bomb City in the new director's competition at the Nashville Film Festival in 2017. Dodge Jr.'s first episode of the season (episode four) was also directed by a well-known actress, Shiri Appleby, who played the main character in the original Roswell show which aired from 1999-2003.
"One of the things that well-known actors really appreciate about having kids on set is that the kids treat them like they're just another kid in the sandbox," Dodge said. "Most of the time, Major doesn't know who these famous people are. Celebrities actually love that and are drawn to kids because of that, especially one as talented as Major."
From August to the first week in January this year, Dodge Jr. and his dad flew back and forth to Santa Fe, New Mexico (where the show was filmed) five times to shoot Dodge Jr.'s scenes, spending an average of 10-12 days each trip.
"Everyone in the family was worried about him getting behind in his schoolwork," Dodge said. "But I can't praise the teachers and staff at Reinhardt enough for how awesome they've been in sending him the lesson plans so that he could do the show."
Dodge Jr. stayed just as focused in his schoolwork as he did on set, remaining on the A Honor Roll despite spending so much time in Santa Fe for the show. After all, his dad said, school's important. And Dodge Jr. agrees.
"Education matters," he said.
Besides acting, Dodge Jr. shares his dad's love of wrestling and also enjoys playing video games.
Roswell, New Mexico Season 2 airs on The CW on March 16 at 8 p.m. Central Time. Dodge Jr. makes his first appearance in episode four, which airs April 6. If you miss the episodes live, you can catch them on cwtv.com throughout the season, or wait until the entire season comes out on Netflix roughly a week after the final episode airs on The CW. At the time of this writing, the first season of Roswell, New Mexico is currently available to stream on Netflix.
Follow Major Dodge and his son on Instagram at @majordodge and @majordodgejr.
By Austin Wells, Blue Ribbon News. Photos sent by Major Dodge, courtesy of The CW Television Network.
---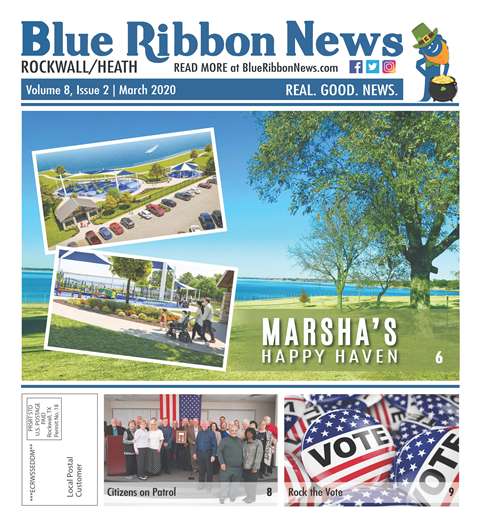 Our print edition is delivered free to ~15,500 homes in Rockwall and Heath, TX.
To share your good news and events, email editor@BlueRibbonNews.com.
Subscribe to our email newsletter here.
Advertising: 214-342-8000 or advertising@BlueRibbonNews.com.