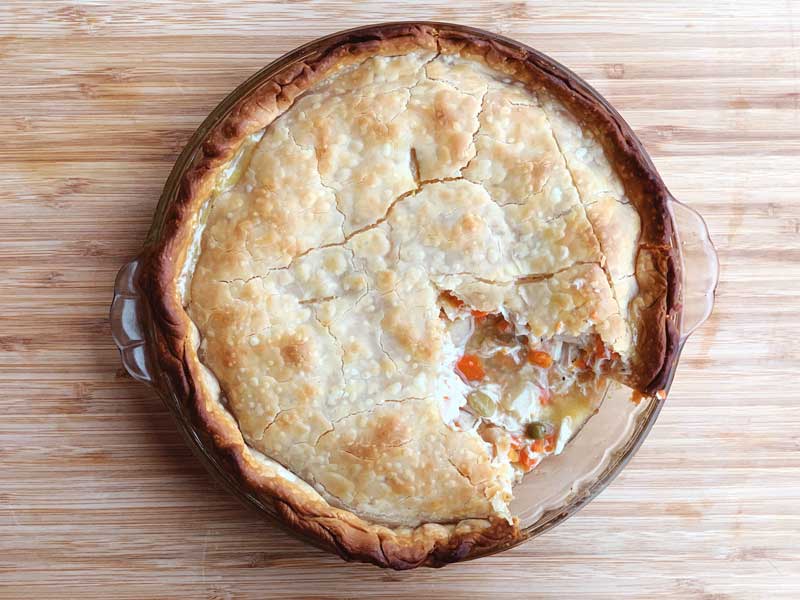 It would be a little absurd to not talk about what is going on these days… so let's talk about it. There is extreme uncertainty going on in everyone's life at the exact same time and that is for sure overwhelming. How long will this last? Will my business survive this? Will I be able to teach my kids from home? Will my parents be okay? Will there be toilet paper when I get to the store? From super important to semi important, it's all stressful. I've talked about "truth" a lot on my blog and social media lately. If you follow me, you know what I am about to say.
We can't let our minds wander. We can't believe everything we read. And we can't try to predict the future. What we can do, is focus on the truth. Focus on the true facts that are available to us through the Center for Disease Control and the World Health Organization. Focus on the fact that more people recover from this virus than pass away from it. Focus on the fact that staying in your home and protecting your family from any exposure will prevent you from catching the virus. Focus on the fact that there are brilliant scientists and doctors around the world working tirelessly to learn more about what is going on.
And focus on nature, the Earth, the seasons. Nature does not stop. The flowers will still bloom. The bluebonnets will still pop up during this time. The hummingbirds will reappear.  The sun will set, the moon will rise and the stars will appear. The Earth will continue to rotate. Mothers will continue to have babies. Spring will come after winter, summer after spring, fall after summer and back to winter. These are physical truths. These things will happen. It may feel like the world is ending, like everything has changed. But that's not true. It's absolutely not true.
There are also spiritual truths. Scriptures like Philippians 4:6-7, which reads "Do not be anxious about anything, but in everything, by prayer and petition, with thanksgiving, present your requests to God. And the peace of God, which transcends all understanding, will guard your hearts and your minds in Christ Jesus." And Psalm 143:8, "Let the morning bring me word of your unfailing love. For I have put my trust in you. Show me the way I should go, for to you I entrust my life." Knowing these truths, focusing on these words can help us in the times when even the physical truths don't seem real.
I have watched a lot of cooking shows and cooked a lot of things this past week. One of the chefs I watched talked about how there are certain things people aren't buying in the store right now. Things like… pie crust. I will be the first to say, in a national crisis, I need pie. I also need to feed my family dinner. So, I decided to share with you my recipe for Easy Chicken Pot Pie. This is as the title states, easy. It's one you can make and eat on for a few days or have your kids help as a way to teach them more skills while you are all home together. I prefer the boxed pie crust you find near the biscuits. The one that has two rolls of crust in it. You can used rotisserie chicken, canned chicken or boil some chicken breasts or tenders. I normally use canned mixed vegetables but you can really use whatever canned or frozen veggies you find… carrots, corn, green beans, lima beans, potatoes. I also normally use cream of chicken soup, but again… cream of mushroom, cream of celery, any of those will work.
Remember, friends. The sun will rise. The flowers will bloom. This will get better, more manageable, easier to understand. And that is the truth.
Easy Chicken Pot Pie
Serves 4-6
Ingredients:
1 pkg refrigerated pie crust, like Pillsbury Roll and Bake
2 cups shredded, precooked chicken*
1 can cream of chicken soup*
12-16 ounces of mixed vegetables, thawed if using frozen*
1/2 cup milk, can substitute for half and half or more creamed soup
salt and pepper to taste
*see article for substitutions
Directions:
Preheat the oven to 400 degrees. Line the bottom of a 9 inch pie plate with 1 pie crust.
Stir soup, milk, chicken, vegetables and salt and pepper in a bowl.
Spoon into pie crust. Place remaining pie crust over the filling.
Crimp the edges of the top and bottom crust together and cut 4 slits in the top crust.
Bake for 35 minutes or until crust is golden brown.
Remove from oven and let cool slightly before serving.
By Melissa Tate.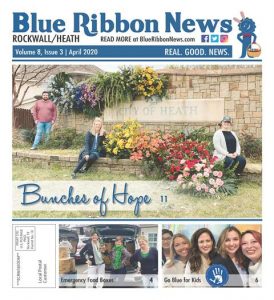 Our print edition is delivered free to ~15,500 homes in Rockwall and Heath, TX.
To share your good news and events, email editor@BlueRibbonNews.com.
Subscribe to our email newsletter here.
Advertising: 214-342-8000 or advertising@BlueRibbonNews.com.