(ROCKWALL, TX — April 16, 2020) Friends, family and neighbors of Rockwall resident Harvey Ladd celebrated his 100th birthday with a car parade! To cap off the celebration Harvey and family chowed down on a delicious birthday meal from Samee's Pizza Getti.
To help commemorate the senior's special milestone in social-distancing fashion, Harvey's friends and family teamed up with Harbor Mail in Rockwall to donate a P.O. Box for the community to send him birthday cards. The goal: to send 100 cards for Harvey's 100 years! In a Facebook post dated April 7, Harvey's granddaughter Reagan Ladd Dunkin said he had received 237 birthday cards from the community for his special day!
*Out of abundance of caution due to COVID-19, folks sending cards were asked not to lick the envelopes to seal them. Extra precautions were also taken when opening his cards to ensure no germs were spread.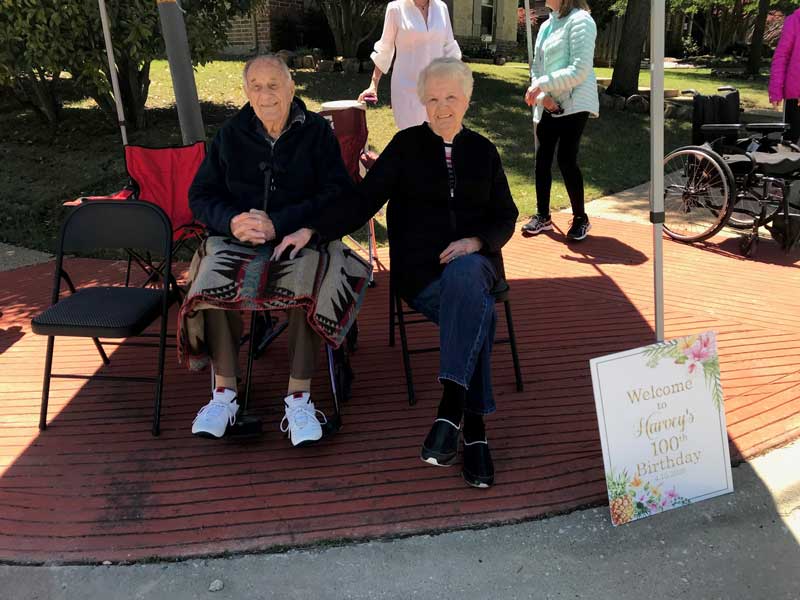 Harvey is a first-generation American, one of four children of a Russian immigrant. He was born April 15, 1920, in Chicago. He's worked in the airline industry and in textiles; he's a navy veteran; he's been a peace officer for the City of Dallas; he's met Ross Perot; he was friends with Abe Zapruder who filmed the Kennedy assassination; he knows the guy whose family invented broccoli; he's traveled the world with his wife and they've got great stories to tell. And just to put it into perspective, envision these landmarks that he has witnessed in his lifetime:
Two world wars
The invention of television (black and white and color)
The rise of the automobile
Airplanes
The internet
This slideshow requires JavaScript.
One of the best things he's taught his family is that we're all in this world together and it's our responsibility to help take care of our fellow mankind.
"There is no one quite like Grandpa – he embodies the essence of living life to its fullest," said Dunkin. "We treasure his sense of humor, we love his passion for learning, we cherish his belief in taking care of others. He is the patriarch of our huge and fun family, and we are so happy to celebrate his 100th birthday (not in person, though, thanks to the coronavirus).
"It doesn't surprise anyone in our family that Grandpa has evoked such an outpouring of generosity and community spirit. It's just what happens when people know him. He's too humble to admit it, but he really does bring out the best in everyone."
The ever modest and charitable Harvey humbly credits his wife, Rila, for him having lived to 100 years of age. Today, he resides in Rockwall with Rila. He has three children, 10 grandchildren (19 if you count their spouses) and 15 great-grandchildren.
"Thank you to everyone who shared their time and effort to make this 100th birthday celebration an epic one," Dunkin said. "You're showing the world what it needs to see right now: you can't stop kindness, generosity, and goodness! Those things are alive today and always."
Story and video by Austin Wells, Blue Ribbon News. Photos in slideshow courtesy of Mark Frederiksen.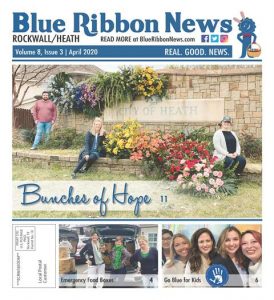 Our print edition is delivered free to ~15,500 homes in Rockwall and Heath, TX.
To share your good news and events, email editor@BlueRibbonNews.com.
Subscribe to our email newsletter here.
Advertising: 214-342-8000 or advertising@BlueRibbonNews.com.