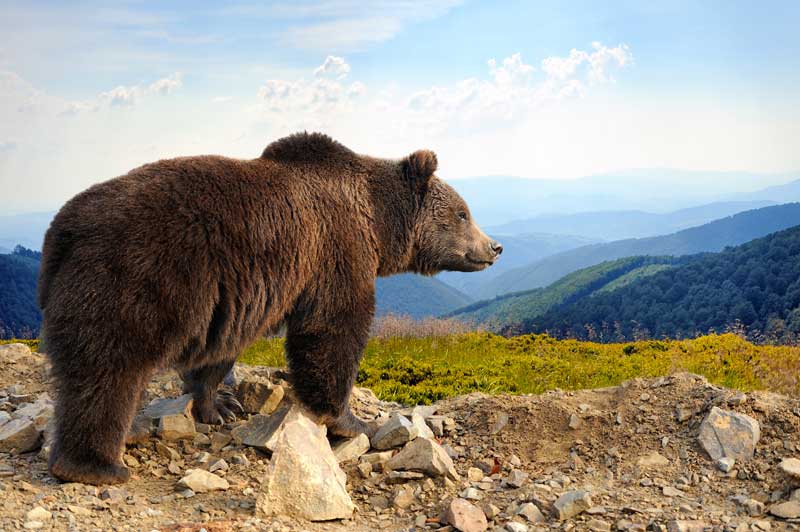 (ROCKWALL, TX — May 4, 2020) Alex Messenger stood in front of the grizzly, slowly backing away and speaking in low tones as the bear ran toward him and stopped in false charges. That was Alex's training, the last thing one should do is run from a 1000-pound predator that can sprint like Usain Bolt. Yet, despite doing all the right things, the grizzly attacked, missed multiple times around Alex's bullfighter dodges, and finally landed his blow, a swipe to the head and a bite to the thigh. After coming to, the 17-year-old limped down to his unsuspecting friends where he received medical help, shelter, and where they formulated a plan to get him close enough for an evacuation.
The Twenty-Ninth Day is Alex's memoir of a YMCA Camp Menogyn canoe trip that takes high schoolers on a 40-day trip, 550 miles through lakes and rivers deep into the Canadian tundra. The kids build up to the adventure, completing smaller forays in their younger years until they reach the proficiency level to attempt the "Hommes." At the end of their journey they hang their paddles alongside the paddles of those who years past made the same passage. It was on day 29, that Alex's trip of a lifetime took a sudden and scary turn.
I know in our safety-obsessed world there are moms and dads reading this and wondering why any good parent would allow their kid to go on such a trip led by a guide in his 20s. "It's unsafe!" they would very accurately bark.
It is totally unsafe.
In fact, in reading the book I was quite shocked such a trip is even allowed today. Take out the grizzly and factor in the potential for drowning, starvation, sickness, and hypothermia, where the only link to help that is hundreds of miles away is a satellite phone, and the risks are enormous.
But, given the chance, I would take that trip. I'd even send my kids. The rewards from something like that are too great not to and the fact is no one is ever truly, perfectly safe at any time in life. We've never been and we never will be on this earth. The problem is we've bought into a modern world illusion that perfect safety is a possibility, that is until COVID-19 revealed reality.
All of life is a calculated risk. We partake in dangers every single day that have the potential to hurt us and take others down as well. We drive, often at high speeds. We eat food prepped and cleaned by strangers (remember e-coli?). Our country has enemies abroad. We have bad guys at home.  We've had viruses that have killed tens of thousands every year since before I was a kid. We have allergens, tornados, drunk drivers, and unhealthy foods. We even have doctors that make mistakes. The list goes on and on but the point is life has always been dangerous. There is no such thing as perfect safety and there won't be this side of heaven.
I found this story to be so timely during these days of dealing with the pandemic. Go on Facebook for just a few minutes and you'll see people are struggling, big time. Some know folks who have witnessed the horrors of the virus, others are living the nightmare of no food on the table.  Folks are begging to get back to work, while others plead to stay home, and many have been going out every day because they have to, the government deemed their presence at work essential.
Lockdown or no lockdown – all of us, to live life, must take risks.
I don't care what your position is in this particular situation. Open up? Take our time? Close it indefinitely? Whatever it is, bottom line, we cannot allow ourselves to be fooled to thinking we will be perfectly safe; That concept is an idol and a lie. What we need is courage, hope, faith, and the will to press onward. We must face fears and live. Yes, we need to be cautious. Every time I go into the wilderness, I'm cautious. I plan, prepare for contingencies, and I must act with wisdom. Is it dangerous? Absolutely. But as we see, all of life is, and it always has been, we have the choice to either wring our hands in paralyzed fear or face the reality and continue living. I've decided to go with the latter. I pray for the sick, I hope for a cure, I help where I can, but I refuse to be dominated by fear of this disease and of any number of dangers that I'll confront until my time on earth is done. Life is just too short to live that way.
By Blue Ribbon News contributing writer Scott Gill, 8th Grade English, Language Arts, Reading Boys Coach J.W. Williams Middle School.
---
---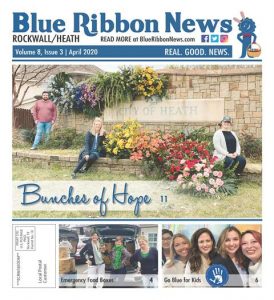 Our print edition is delivered free to ~15,500 homes in Rockwall and Heath, TX.
To share your good news and events, email editor@BlueRibbonNews.com.
Subscribe to our email newsletter here.
Advertising: 214-342-8000 or advertising@BlueRibbonNews.com.