(HEATH, TX — May 28, 2020) The City of Heath held a surprise drive-by farewell salute for Heath DPS Director Terry Garrett today, who's retiring after 14 years of service to the city. Garrett is set to take the reigns as the next Rockwall County Sheriff in January 2021.
Garrett has left a lasting legacy during an impressive career as head of the Heath DPS. Community service runs in his blood. His step-grandmother, Aileen Terry, volunteered as the Heath City Secretary from 1959 to 1990. His grandfather, Charles Raymond "Cotton" Terry, Sr., served as a Rockwall County Commissioner for 30 years. His mother's birthplace was a house located where the Heath DPS building stands today, and the Heath's Terry Park is named for the Terry family.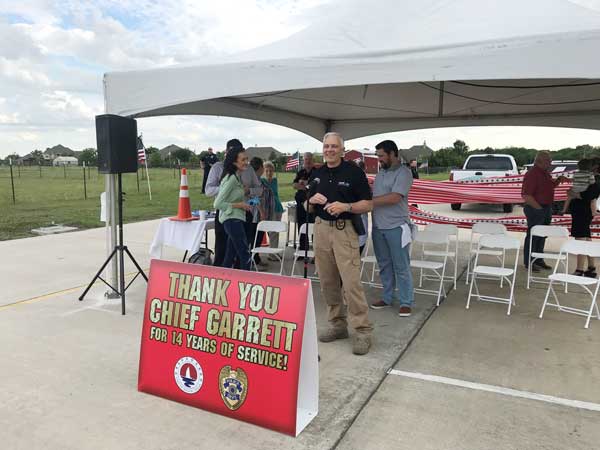 Garrett's tenure as a first responder serving within Rockwall County began in 1979, when he was recruited as a patrol officer for the Rockwall Police Department. He served the department for 26 years, advancing to the rank of Sergeant and then Lieutenant. At around the same time he also served the Rockwall Fire Department, starting as a training officer and working up to chief of the department. He retired from the Rockwall PD in 2005 and came to Heath at the beginning of January 2006.
---
---
As a community leader and first responder for Heath, Garrett brought a lot of positive change to community policing and fire safety education. He has increased school safety at campuses throughout Heath through innovative training and education programs, including the implementation of the Heath DPS Citizens Academy. He helped improve interoperability with the Rockwall Police and Fire Departments by participating in the county-wide radio system project.
Recognizing the needs of his multi-agency department in response to the growing population of the city, Garrett was instrumental in increasing staffing and obtaining the modern 2017 Spartan Custom Cab Fire Engine.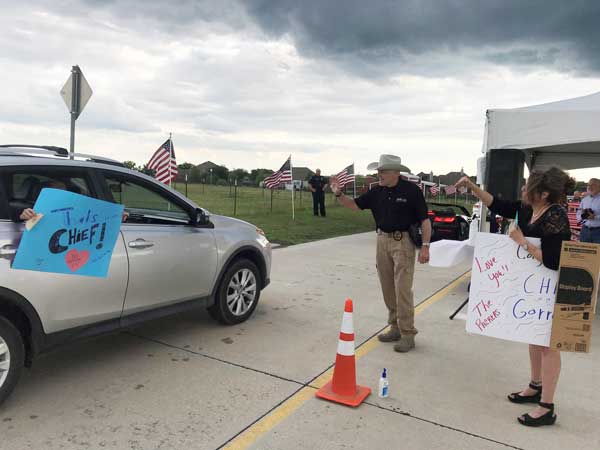 Garrett said one of the things that has stood out to him in his time with Heath DPS is seeing the growth of the city during his 14-year tenure.
"When the department first started out the only officer was J. W. Cullins. Then they added more officers and eventually grew to become what it is now, where we serve as police, fire and EMT. The city's grown so much in that time, and it's just been interesting to see the changes in traffic patterns with the road improvements and navigating the challenges that come with the growth," Garrett said.
Garrett added that one of the biggest things he'll miss about serving the department will be his fellow officers.
"The whole county has a great bunch of public safety professionals. Being in close proximity to the guys I have down here for the time I've been here, probably the biggest thing I miss is seeing them on a daily basis," he said.
Having served in public safety his entire adult life, Garrett said one of the downsides of the profession is having to see people during their worst moments. For Garrett, one of the biggest takeaways from his years in the profession has been learning to find the positive side of those kinds of negative situations.
"Unfortunately, a lot of the time you see people when they're having the worst day of their life. But you have to make something positive out of it. It can't help but affect you along the way, and that's something we try to help these newer, younger guys coming into this industry to understand," he said.
Garrett said he won't get to enjoy retirement for long, as he looks forward to beginning a new chapter of his career as the Rockwall County Sheriff next year. His last day as Heath DPS Director is June 1.
"I'll take a little bit of time off. But during that period of time, I already have plans to be involved with the Sheriff's Office and getting involved with the current jail expansion project. It's going to be a little learning involved as far as how the jail operates, so I'll be spending some time with the jail staff and Sheriff's Office staff," Garrett said.
Most likely during that short time off he mentioned, you'll find Garrett spending his time enjoying his main hobbies: motorcycle riding, scuba diving, and trying out some new grilling recipes.
Story, photos and video by Austin Wells, Blue Ribbon News.
---
---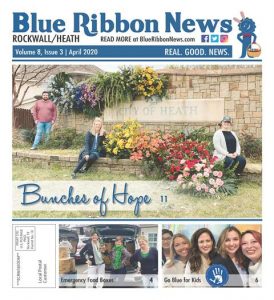 Our print edition is delivered free to ~15,500 homes in Rockwall and Heath, TX.
To share your good news and events, email editor@BlueRibbonNews.com.
Subscribe to our email newsletter here.
Advertising: 214-342-8000 or advertising@BlueRibbonNews.com.