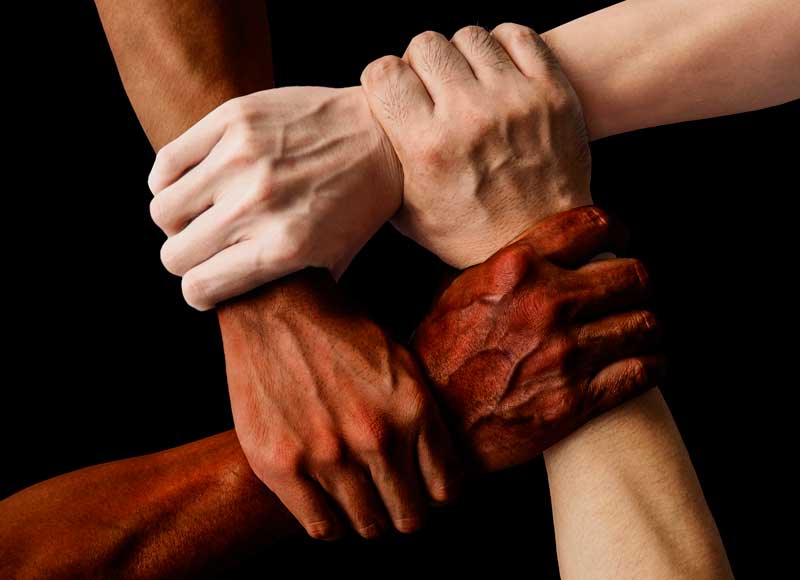 (ROCKWALL, TX — July 10, 2020) The following piece was written by Rockwall resident Lezli Nicole Bohannan and submitted for publication in Blue Ribbon News:
Sitting in my happy place, reflecting on tried and true, putting my pen to paper, here are words from me to you.
I can see it from both sides, for me it seems so clear; if we all stopped talking all at once, it could be easier to hear; hear the voices shouting in pain, the cry of an aching heart; pushing and pulling we seem forced to choose, as our nation is tearing apart.
Your life matters no greater than mine, nor mine more great than the next; for we are created all equally, this is  written in Biblical text. Yes our opinions count and our voices need to be heard; though this chaos and killing of innocent lives is way past beyond being absurd.
The precious lives of children barely beginning to find their way, because of riots and sinful souls, these babes will not see another day. They won't start their first day of school, they won't have braces put on; all the dreams mom and dad had for them are suddenly and painfully gone. I think of my own child, how dead my soul would be; if a wicked person came and took that little life from me. At times he drives me crazy, well I mean he is 11 years old; see I am the case protecting him, he is my treasure to hold. The thought of waking up without him, no longer able to hear his voice…WHY people did you not think before you made your choice? You chose to go around "protesting" waving your rifles in the air; you've taken the lives of mattered ones and you've done it without one care.
This country has a problem, in that there's no debate. The soul is cold, the heart made hard, America is conforming to hate. We are judged for the stand we take, agree now or you'll die! It is ok to walk hand in hand without seeing eye to eye. I'm sitting here in my small space, pondering throughout this day; I have so many thoughts roaming so many paths, how do I pick what all to say? I'm speaking with heavy burden, a weight pushing me eternally down. Thanks to stupid Covid and masks, I can't tell your smile from your frown.
Oh, the oppressed person; notice I didn't say the black. The definition of oppression is not based on a racial attack. Oppression can stem from a boss, a parent, even a spouse; oppression surrounds us every day from the workplace to our own house. Some of us are fortunate, this a struggle we have not had to face; sadly though a true fact indeed this is not always the case. Kids in human trafficking, the abused spouse in the home; these are forms of oppression too, and so many still unknown.
Many of you know I'm adopted, a white family gave me their name; I see all people equally, their skin color all the same. My dad was not born a privileged white boy, nor raised as a privileged white man; he worked hard to create an amazing life, he worked hard to gain the upper hand. He's experienced many hardships, his life path not always straight. My dad with God at the forefront of his walk; y'all my dad has a blessed fate. He has worked for every dollar, no excuse has he ever made, to sit around and be lazy; no excuse to not get paid. He has loved his wife faithfully and raised his daughters right. My dad is the strongest man I know and he loves with all his might.
Kindness needs to occur more, we need to fill this world with love; support our brothers and sisters in order to receive the blessings from above. Our voices don't need to be silenced, we need to speak and stand for truth. If you really want a lesson learned, take the pages right out of RUTH.
Remove all flesh from our bodies, take away the muscles and all of the veins; what you're left with is just skeletons with those same heart-broken pains. Which skeleton is black? Which one is white? It doesn't matter in the eyes of God; we are all precious in his sight.
Now pray for our nation and leaders, yes even the ones you can't stand; let's join together and not fall apart, let's gather hand in hand. Let's raise our song undivided standing for liberty and justice for all; the stronger we are collectively, the harder it will be to fall. Let's be the example that's talked about, ya know be the cause of the greater good. Let's start taking turns to talk and listen; it will help us all to be understood.
I can see it from both sides, and for me this seems so clear; if we banish evil and hate, peace and love will find its way back here.
To everyone,
Lez
---
---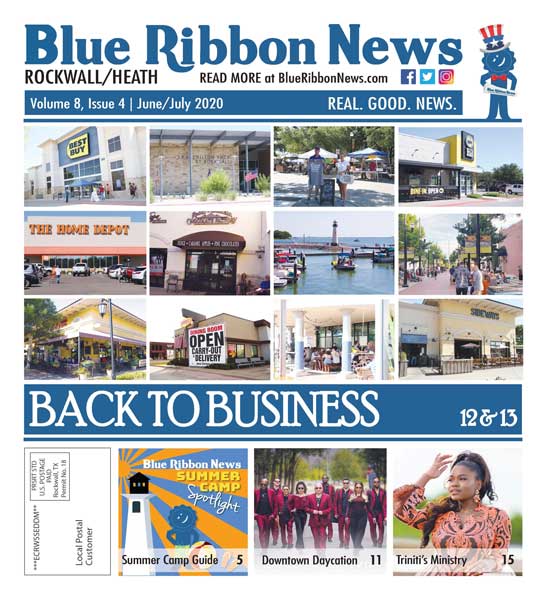 Our print edition is delivered free to ~15,500 homes in Rockwall and Heath, TX.
To share your good news and events, email editor@BlueRibbonNews.com.
Subscribe to our email newsletter here.
Advertising: 214-342-8000 or advertising@BlueRibbonNews.com.