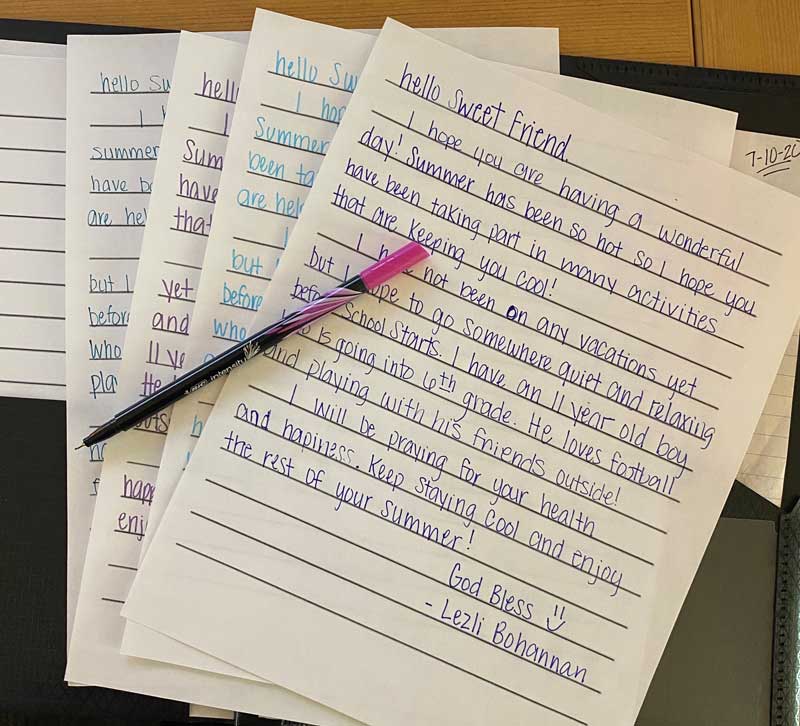 ROCKWALL, TX – August 5, 2020 — Rockwall resident Lezli Bohannan has started up a pen pal program inviting the community to bring some social-distance-style companionship to the elderly. The Assisted Living Pen Pal program welcomes you to write letters and notes of good cheer to the elderly residents in assisted living and home health care facilities in Rockwall and beyond.
"This is a great way to give back to our community," Bohannan said. "As well, it presents a great opportunity for community service hours, and team building work and to teach our young generation the importance of others before yourself."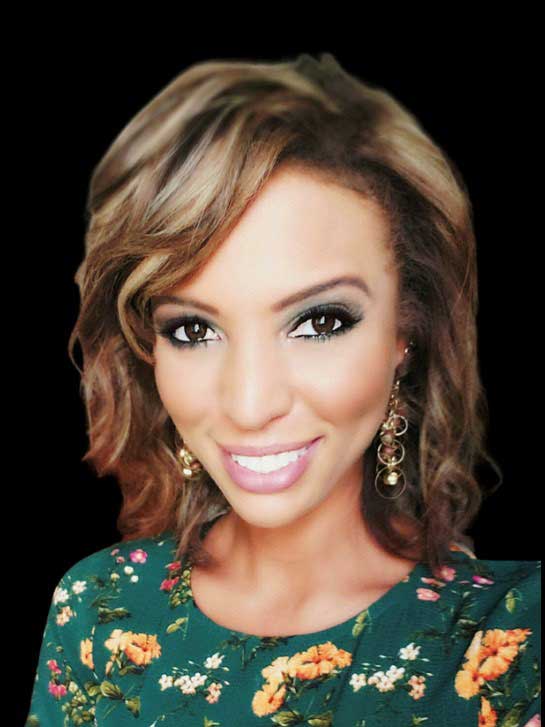 Bohannan said with many of these facilities restricting access to visitors due to COVID-19, she felt a calling to bring some comfort and joy to the residents missing their loved ones.
"With the nation and country being in such a valley of chaos and uncertainty right now, I wanted to come up with something that could bring a positive vibe and warm light to our community," Bohannan said. "I thought, what could I do, as one person, to help start building bridges for and with other people? What could I do for anyone in need of comfort? So many "what can I dos" still cross my mind. Day by day I will think of new ways to help in any way I can.
"Then I thought about the assisted living center that I used to work at here in Rockwall. We had so many residents whose loved ones would come in for a visit, or take them for a day or two and spend time with them. Right now, these sweet elderly people can't see their loved ones and they are lonely. After this thought crossed my mind, with God working in His mysterious ways, I began seeing news postings on TV about elderly folks needing pen pals. I snapped my fingers because that was my 'AHA' moment! I typed up a couple of postings on NextDoor about the project and also called around to several local facilities here in Rockwall to make sure it would be alright to drop letters off; of course they answered!"
You can be apart of the Assisted Living Pen Pal program with these simple steps:
Write some short notes, letters, and/or have your children draw pictures. The letters can be addressed as "Dear Friend," "Hello my sweet friend," etc. and then put them in envelopes.
Decide which location you want to drop off your pen pal package — it is completely up to you! For instance, you could write multiple notes a month for one facility, and then rotate to a different facility the next month.
When you arrive at your facility of choice, someone may come out to your vehicle to assist you. If not, just call and let someone know you are outside and what you are there to do. As many senior care facilities still do not allow anyone inside, your letter(s) will likely have to be handed off to a staff member.
Feel warmth and happiness overcome you for the impact that you are about to make on someone's life!
For questions regarding the Assisted Living Pen Pal program, contact Bohannan by email at TrialedTruths@gmail.com or via text at 469-213-0172.
By Austin Wells, Blue Ribbon News. Courtesy photos.
---
---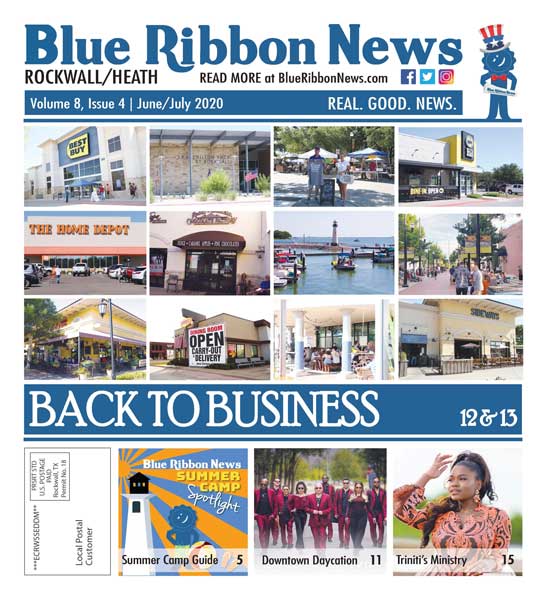 Our print edition is delivered free to ~15,500 homes in Rockwall and Heath, TX.
To share your good news and events, email editor@BlueRibbonNews.com.
Subscribe to our email newsletter here.
Advertising: 214-342-8000 or advertising@BlueRibbonNews.com.