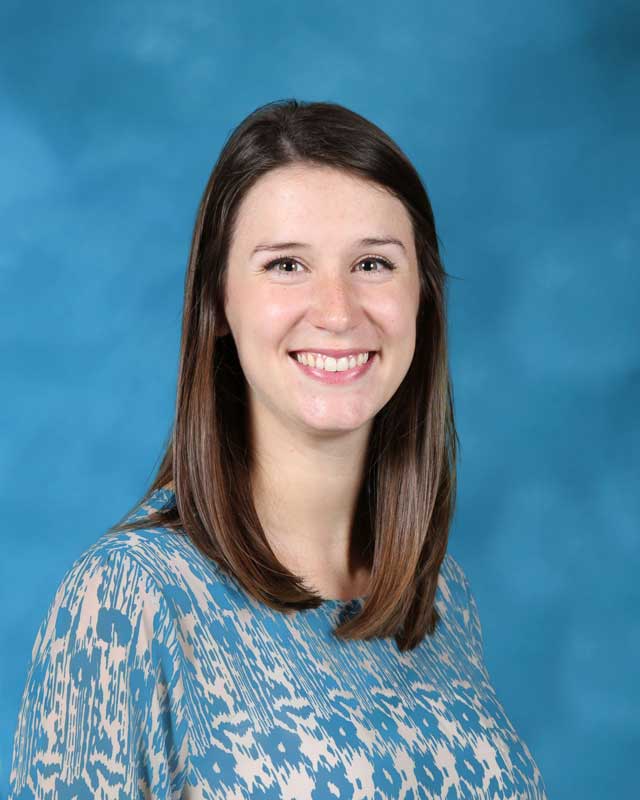 ROCKWALL, TX – September 2, 2020 — Meet Cate Baxter, an alumna of Heritage Christian Academy (HCA) whose grandfather, Dr. Ron Taylor, was Head of School during her tenure there. And now Cate has returned to become a Spanish teacher at the very same school from which she graduated!
Cate moved to Rockwall in 1999 when she was 4 years old, and has lived in the Rockwall/Royse City area ever since. After attending a few different schools through her elementary years, she ended up at HCA in 7th grade and stayed there until she graduated in 2013. She has been married to Jake – another Rockwall native – for almost two years, and they are expecting their first son, Rhett, this December.
What led you to want to become a teacher?

I actually never anticipated becoming a teacher. Both my mom and grandfather were in education, so I decided I wanted to go a different direction. I ended up studying Finance with a minor in Spanish at Dallas Baptist University. After a few years working full time in different fields, my high school Spanish teacher reached out to me and asked if I would be interested in taking his place teaching Spanish. I was thrilled! HCA is where my passion for Spanish began, so it excited me to think about transferring my passion to more students. I love teaching because it allows me to help students understand that their walk with Christ should be integrated into every area of their life, even in an academic class.
What was your favorite subject while attending HCA and why?
This is a hard one. I love learning and was very fortunate to have amazing teachers at HCA. I loved Spanish class because I picked up the language very easily and found the culture and people fascinating. History and English were also two of my favorites because I had incredible teachers who taught in a way that made the material come to life. Those teachers impacted me long after high school, making college quite easy because of the way they prepared me. I am very lucky to now be able to teach alongside those same teachers!
What was it like to have your grandfather as Head of School while you were attending HCA?
Having my grandfather as the Head of School was such a blessing. He has always been one of my best friends, so to see him on a daily basis allowed us to grow even closer. Dr. Taylor is a very special man who is beloved by anyone who knows him, so to be able to watch him be loved by those he led at HCA was a blessing. He led HCA with integrity through the good and bad times, which taught me a lot about leadership even while I was in middle school and high school.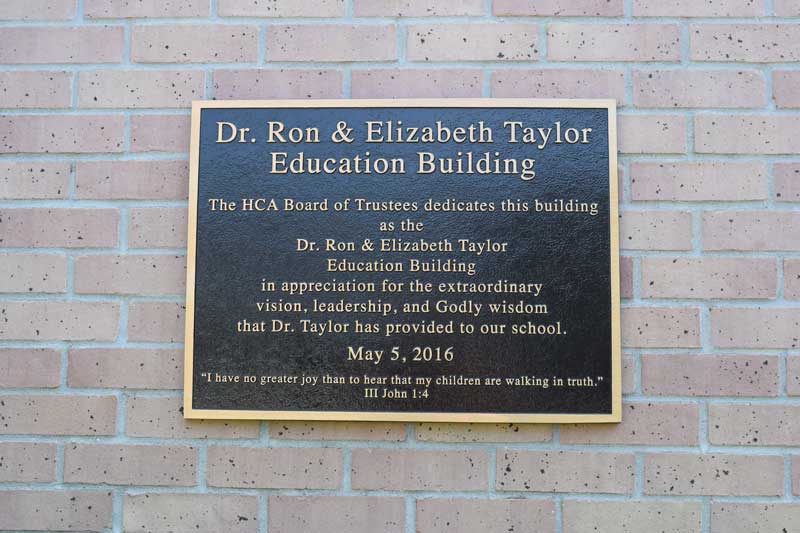 How does it feel to be teaching in the same school you graduated from?
It feels interesting to teach in the same school I graduated from, to say the least. In some ways, HCA has not changed at all. Many of the same teachers are still here, the buildings look the same, and it is still small enough to feel like a family. At the same time, it has changed quite a bit! Class options look very different, teenagers are very different in general, and now giving the information instead of receiving it brings a different type of responsibility. Overall, I have always loved HCA, so to be back in a different capacity feels like coming home.
What do you enjoy the most about teaching at HCA?
I love the type of relationship I get to build with students as I am teaching. Not only am I getting to teach them about a subject I love, I am getting to teach them in a way that I would not be able to do in other schools. Showing students how to learn through the filter of a Christian mind is so rewarding. It is my hope that even when they leave my class they will remember the skills I taught them and will apply those to their everyday lives.
What's your favorite fall holiday and how do you like to spend it?
My favorite fall holiday is Thanksgiving. Over Thanksgiving break I like to prepare my house for the holiday season or read a book with a cup of tea. This Thanksgiving break will be different as we prepare to welcome Rhett to the world!
If you could only eat one thing for the rest of your life, what would it be?
Steak and mashed potatoes, hands down.
What do you enjoy the most about the Rockwall community?
I enjoy that the Rockwall community still seems so small even though it has grown so much. Since both my husband and I are from here, we are now surrounded by neighbors with whom we went to high school, see people we know when we walk into Chiloso, or feel like true natives when we get a Bootsburger.
What are some things you like to do to unwind and de-stress?
I also help coach volleyball at HCA, so that is a major way I unwind at the end of the day. I also read, clean and listen to music to de-stress.
If you made a playlist of your all-time favorite songs, what are some that would make the list?
Hallelujah by Paramore
One Day More from Les Mis
Yo No Sé Mañana by Luis Enrique
Barcelona by Ed Sheeran
By Austin Wells as part of our Blue Ribbon News Good Neighbor profile series. Photos courtesy of Heritage Christian Academy. If you'd like to nominate someone to be in our Good Neighbor spotlight, drop us an email at editor@blueribbonnews.com.
---
---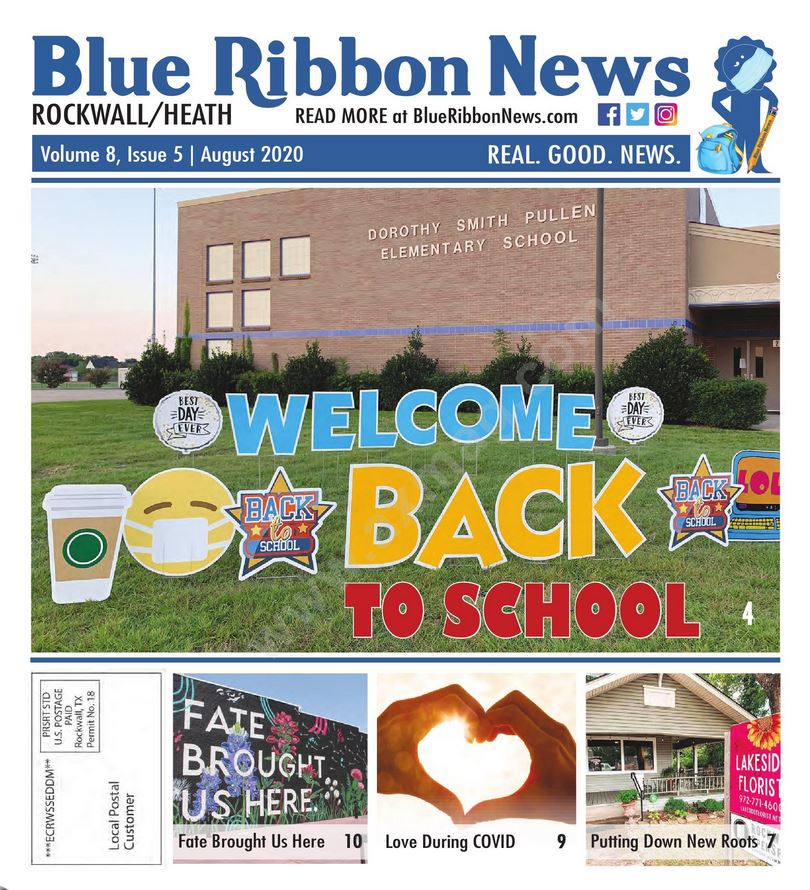 Our print edition is delivered free to ~15,500 homes in Rockwall and Heath, TX.
To share your good news and events, email editor@BlueRibbonNews.com.
Subscribe to our email newsletter here.
Advertising: 214-342-8000 or advertising@BlueRibbonNews.com.