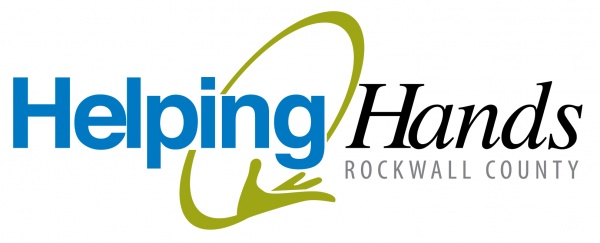 ROCKWALL, TX – September 1, 2020 — As the COVID-19 pandemic continues to tighten its grip on the economy, many in the Rockwall community find themselves struggling to pay bills and feed their families. To meet this need, Rockwall County Helping Hands is increasing office hours for Assistance & Referral and the Health Center located at 401 W Rusk St.
Beginning this week, Assistance & Referral will be open everyday Monday through Friday, 9 a.m. to 12 p.m. and 1 p.m. to 4 p.m. The Health Center will also be open Monday through Friday from 8 a.m. to 12:30 p.m. and 1:30 p.m. to 5 p.m., and Saturdays by appointment (call first, 972-772-8194).
Starting today, Sept. 1, hours for donation drop-offs (950 Williams St.) will be 9 a.m. to 3 p.m., Tuesday through Saturday. Thrift Store & Boutique hours will be from 10 a.m. to 5 p.m. Monday through Saturday.
Standing in the Gap
Even through the toughest times at the onset of the pandemic, Rockwall County Helping Hands has filled the gap to make sure no one in the county goes without life's basic essentials.
"During that time frame when it was really critical, we never stopped being able to help those in need, no matter what they needed," said Jon Bailey, president of Rockwall County Helping Hands. "We have continued to stay true to our mission in being able to provide financial assistance to the community, as well as proper healthcare to the extent that we can."
During the start of the Shelter-in Place orders, Bailey said the agency saw a sharp increase in the number of folks needing food from the Food Pantry to feed their families, as many had lost their jobs or had gone from a two-income household down to one income.
One of the agency's clients – a single mother of three who was gainfully employed – found her world turned upside down when her young toddler contracted COVID-19. Due to the 14-day quarantine stipulation, she went two weeks unpaid at home taking care of her young child. During that time, she and another one of her children also contracted the disease, causing her to go six weeks with no income.
Eventually she was able to return to work, but had fallen behind on her bills. Helping Hands stepped up to fill that need for her, allowing her to return to the workforce without worries of keeping her electricity on and a roof over her children's heads.
"That's why agencies such as Helping Hands are so important, because we help stand in the gap when unexpected crises like that occur," said Melody Hail, Rockwall County Helping Hands senior director of philanthropy.
From the earliest onset of the pandemic, Helping Hands was forced by the state to shut down two of its biggest financial engines in the Thrift Store and Boutique. With those shut down, the agency was faced with the daunting prospect of having less funds to help fill a need in the community that was continuing to grow due to the pandemic. They put a call out to the community, and the community responded with gusto. Thanks to generous donations and volunteers from the community, the agency was able to re-open its Thrift Store and Boutique, and keep another key department open in the Health Center.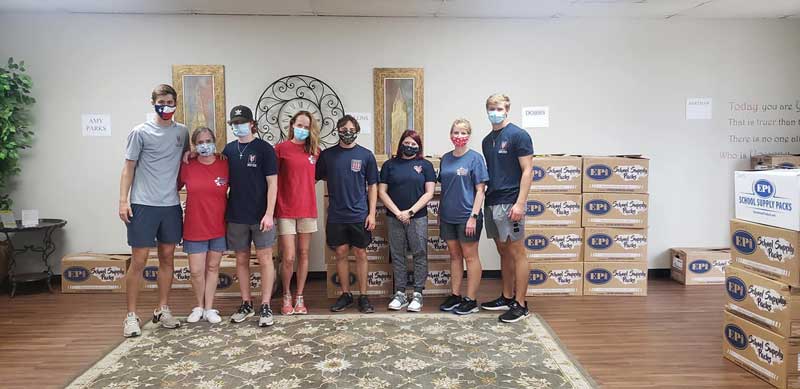 "I think it's a testament to how good this community is to this organization and how critical our services are to those in need in the community," Bailey said.
Volunteer with Helping Hands
With the need for the vital services provided by the agency only increasing as the COVID-19 pandemic persists, Rockwall County Helping Hands needs volunteers now more than ever. The agency offers virtual ways that you can volunteer and make a difference form the comfort of your own home. Become a Social Media Ambassador for the agency and help spread the word about its mission and how folks can help those in need; create your own fundraising page to help provide emergency assistance for neighbors financially impacted by the pandemic; or participate in Virtual BINGO by completing items to earn service hours.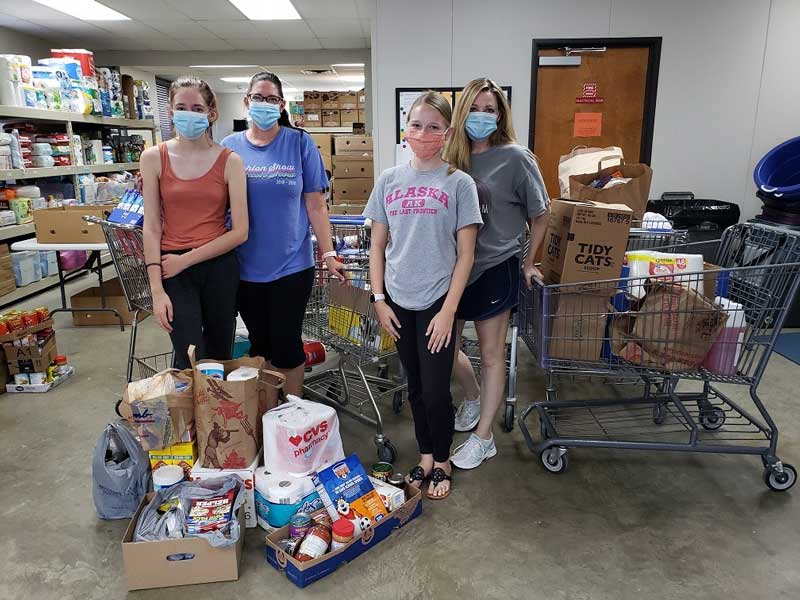 Other volunteer opportunities include:
Assistance & Referral Front Desk Greeter (tasks include assisting clients with initial intake, assisting staff with client assessment needs, and general administrative duties)
Thrift Store Volunteer (tasks include maintaining sales floor, stocking sales floor with new donations, and assisting with receiving and sorting donations)
Health Center Volunteer (tasks include answering phones and general administrative duties)
Philanthropy Department Volunteer (tasks include assisting with mailings, event details, and general administrative duties)
Those interested in any of the above opportunities may email Chloe Rose at chloerose@rockwallhelpinghands.com.
Upcoming Events
Mark your calendars for these upcoming events benefiting Rockwall County Helping Hands! For more event info contact Melody Hail at melodyhail@rockwallhelpinghands.com.
September 11 — Annual Golf Tournament at Buffalo Creek
September 17 — North Texas Giving Day; Donate to Helping Hands and a portion of the donation will be matched
October 8 — Pink Party Kickoff at Willis Jewelry; A mammogram bus will be parked outside in the parking lot for folks to schedule a mammogram and purchase Pink Party raffle tickets; Raffle drawing at 8 p.m. for fabulous prizes including one-of-a-kind jewelry and accessories; PURCHASE RAFFLE TICKETS HERE — https://muradbid.com/bidapp/index.php?slug=rhhpinkparty
November 13 — Festival of Trees Fashion Show Luncheon
November 14 — Festival of Trees Gala