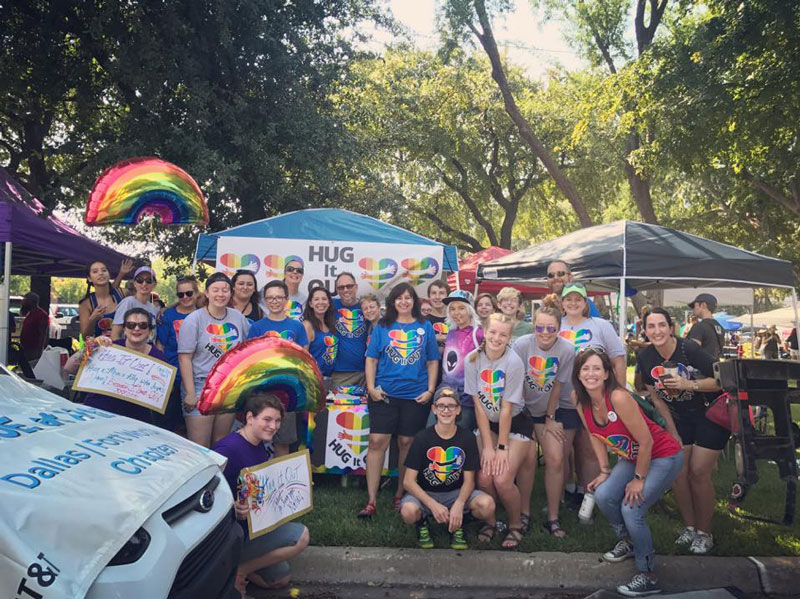 ROCKWALL, TX – October 14, 2020 — On Oct. 23, Rockwall resident Angel Poe will officially open the doors to her Hug It Out Dallas home offering a safe place for LGBTQ+ teens to learn, connect, build relationships and feel empowered to reach their true potential.
Hug It Out Dallas (824 Exposition Ave Ste. 1 in Dallas) will celebrate its launch party from 7-10 p.m. with a live performance from sensational teen indie-pop star Remy Reilly, a Donation Bar with some awesome local bartenders, and lots of info on what Hug It Out Dallas is offering to LGBTQ+ youth in the Dallas metroplex.
---
---
Poe found inspiration to start Hug It Out Dallas back in 2018 when she was browsing Facebook and saw a blog post about the Austin Pride Festival and Parade. She commented on the post about how cool she thought that was and that she would love to see something like this in the Dallas area.
"I put my phone down and went to go make breakfast for my family, and when I came back I had well over 1,000 private messages from people from all over the Dallas metroplex – people telling me how they thought this was amazing and that they wanted to help," Poe said.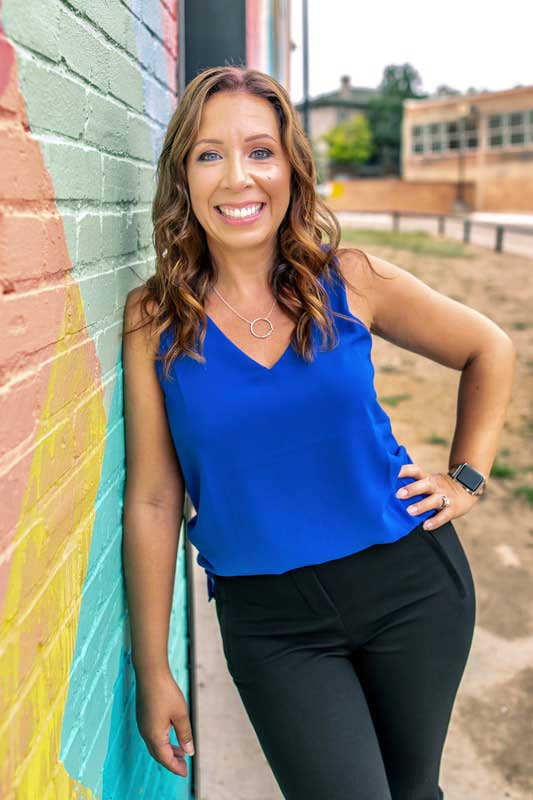 She then created what would be the first Hug It Out Dallas Pride event at the Dallas Pride Festival and was amazed to see a total of 1,400 people show up. From there she held three more Pride events that same year in 2018: one in Dallas county, one in Tarrant County, and a smaller one in Denton County. In 2019, Hug It Out Dallas participated in six Pride events and connected with a couple organizations to conduct food drives to feed the homeless and back to school drives to provide school supplies to families in need.
It was then that Poe decided to shift her focus on LGBTQ+ youth.
"My daughter came out to me in the eighth grade, and our house is constantly filled with teenagers who don't have any sort of relationships with their families," Poe said. "We have several kids who we know have been sent to conversion therapy camps, and we've seen the damage and the trauma that creates when they come home. I just thought to myself, this is a problem that needs to be addressed. These kids need some place safe they can go and be themselves and connect with others who are in the same situation."
At the Hug It Out Dallas house, LGBTQ+ teens can experience a place where they can talk to counselors about what they're going through, join support groups, take life skills classes, and financial literacy classes. Hug It Out Dallas also offers basic necessities and financial support for those kids who have nowhere else to go.
LGBTQ+ teens can also have a place that will truly feel like home with tons of different activities held each week such as family dinners, movie nights and game nights.
Poe said what started as something small has since garnered a lot of support from folks in her hometown of Rockwall and beyond who want to contribute to the Hug It Out Dallas cause.
"It has been amazing to see the amount of people in the community who have stepped up and offered to help and show their support for these teens," Poe said.
For Poe, creating this space for LGBTQ+ teens means a step in the right direction for a population who constantly struggles with identity, who feel that they have no place in the world where they can be their true selves and still feel accepted.
"I think that our teenagers are going to be the ones who make positive changes in the world toward inclusion, acceptance and kindness," she said. "For there to be a place for teenagers to come together and know that they are surrounded by people who care about them, who love them and want to teach them to be able to the absolute best version of themselves, I think that's invaluable to them."
For more information on Hug It Out Dallas visit www.hugitoutdallas.org/.
By Austin Wells, Blue Ribbon News. Courtesy photos.
---
---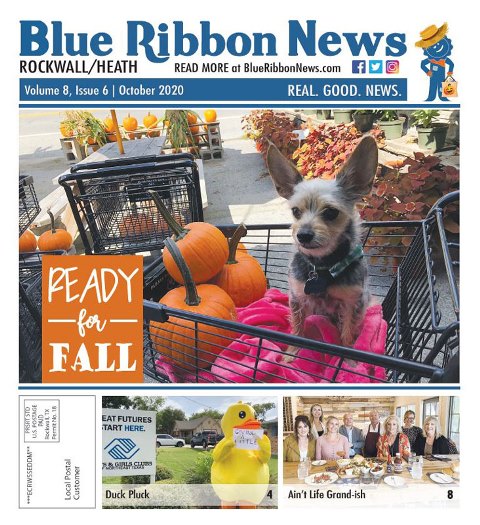 Our print edition is delivered free to ~15,500 homes in Rockwall and Heath, TX.
To share your good news and events, email editor@BlueRibbonNews.com.
Subscribe to our email newsletter here.
Advertising: 214-342-8000 or advertising@BlueRibbonNews.com.