ROCKWALL, TX – Jan. 4, 2021 — Over the holidays, the Rockwall High School varsity softball and varsity volleyball teams sent some Christmas cheer in the form of stockings stuffed with goodies to active-duty military troops overseas.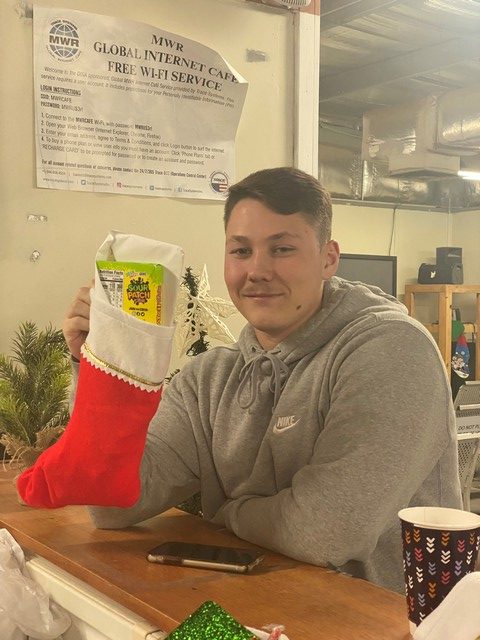 2019 RHS graduate Louis Nies – a member of the 149th HR Army Unit based in Texas – was called to active duty overseas this past September, and has been serving overseas ever since. To show Louis how much they loved him and missed him, Louis's sisters Laurel, Logan and Lesleigh Nies – who play varsity softball and volleyball at RHS – and his mom Sheri Nies came up with the idea to send Christmas cards signed by members of both teams to Louis.
But RHS Varsity Softball Head Coach Shadie Acosta wanted to take it a step further. She asked Sheri if it would be possible to send stuffed stockings to Louis and all the soldiers in his unit, as a way to bring Christmas joy and show support for Louis and his fellow soldiers who couldn't be with family over the holidays.Sheri contacted Louis's Sergeant, Amanda Austin, who was absolutely ecstatic about the idea.
Acosta, Sheri, Louis's sisters, Varsity Volleyball Head Coach Travis Ferguson and players from both teams gathered lots of goodies and stuffed stockings, and on Christmas Eve, Sgt. Austin helped organized the distribution of the stockings to the soldiers.
Sgt. Austin and her unit were simply overwhelmed by the generosity and thoughtfulness shown by everyone involved.
"Personally, I know there are quite a few soldiers who didn't get anything for Christmas and some that took being away from their family on the holiday really hard," Sgt. Austin said. "The time and effort that complete strangers put into making gifts to send across the world is a reminder that we're here for a reason: for those that we know and those that we do not. Even though this year we were not able to be physically present, we were thought of and cared about."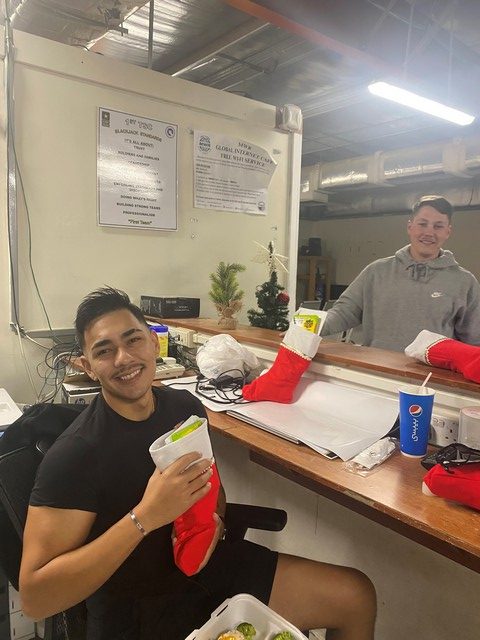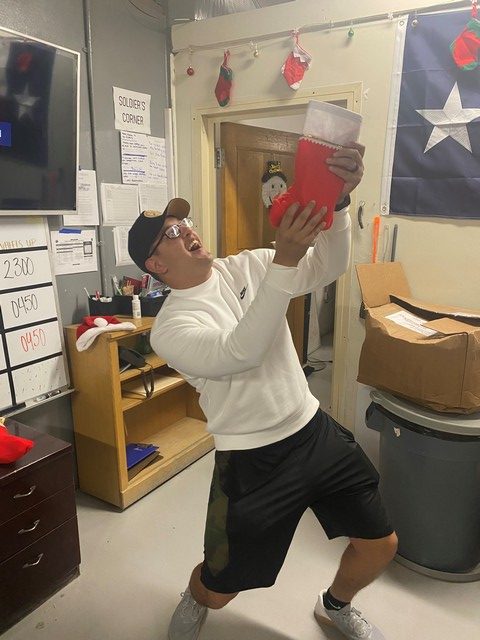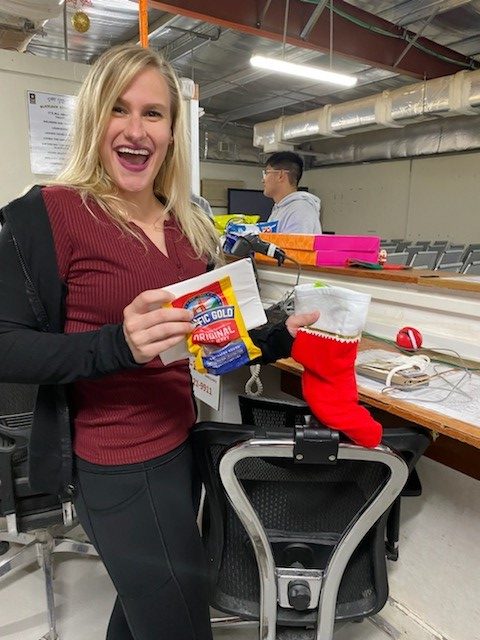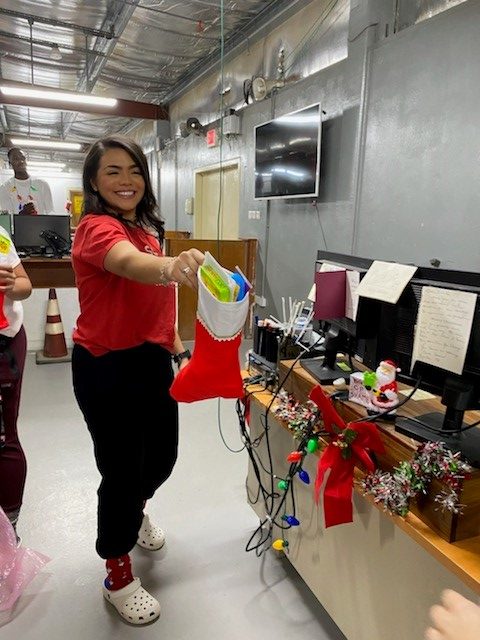 "Thank you for supporting our soldiers. I know it can be hard for them, but it boosted their moral," said Staff Sergeant Federico Fierro.
"I'm so grateful for the time they took to make them," said Specialist Jessica Servando. "It may seem like a small gesture, but being so far from home, it really makes you feel remembered."
Acosta said she and her team were honored at the opportunity to show support for the men and women serving our country.
"We were grateful for the opportunity that Sheri shared with us. We were honored to be able to show the incredible men and women of our U.S. military a small token of our gratitude for their service and sacrifice for us and loved the opportunity to share some Christmas joy, especially when they are so far from their home and family!" Acosta said.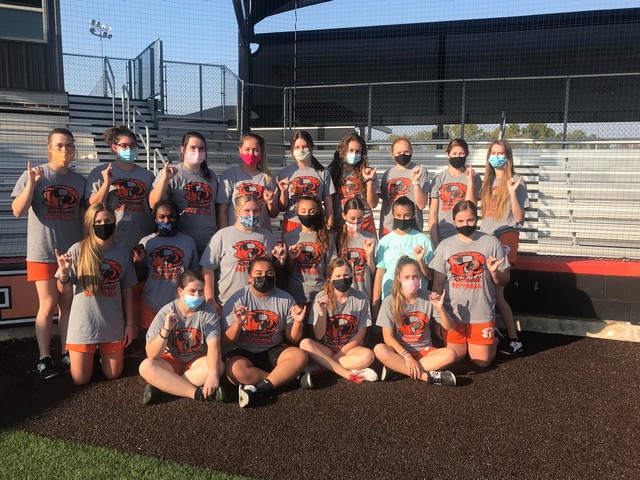 For Sheri, it meant the world to be able to share in the Christmas spirit with her son and his fellow soldiers.
"I was overwhelmed with the generosity of Coach Acosta and the Rockwall Softball team. When approached about this project she went above and beyond my original idea of sending cards by buying all of the goodies and stuffing stockings for the soldiers. I am also grateful for Coach Ferguson and the Rockwall Varsity Volleyball team for helping with the cards we included in the stockings. My heart is so full that we could provide a little bit of Christmas to my son and the other soldiers in his unit while overseas," she said.
By Austin Wells, Blue Ribbon News. Courtesy photos.
---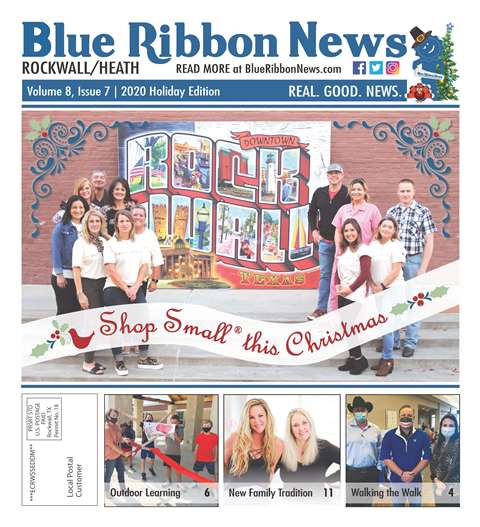 Our print edition is delivered free to ~15,500 homes in Rockwall and Heath, TX.
To share your good news and events, email editor@BlueRibbonNews.com.
Subscribe to our email newsletter here.
Advertising: 214-342-8000 or advertising@BlueRibbonNews.com.
---