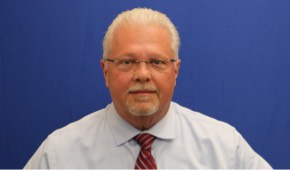 ROCKWALL, TX – April 6, 2021 — As the Rockwall County Uniform Election 2021 approaches, Blue Ribbon News invited all candidates running for Rockwall City Council to participate in our Candidate Q&A Series. We provided a questionnaire for each candidate on the ballot to provide some insight on themselves and their platform. The Early Voting period for the Rockwall County Uniform Election 2021 is April 17-29th. Election Day is Saturday, May 1st.
Meet Ron Smith, who is running for Rockwall City Council Place 3 in the upcoming election. Read all about Smith in our questionnaire below.
First and Last Name:
Ron Smith
City of Residence:
Rockwall for the last five years.
---
---
Immediate Family Members:
My wife Dawn, our four children (Brandyn, Jennifer, Ronnie, and Chelsea).
Education:
Bachelor's degree Criminal Justice
Occupation:
Semi-retired law enforcement.
Political Experience:
During my law enforcement career spanning 30+ years, I interacted regularly with the DeSoto City Mayor, City Council, and City Manager in an official capacity.
Current and Past Public Service, Activism and Volunteerism:
Over 30 years in law enforcement, 26 years in supervisory and/or command positions, retiring as Captain.  Served as Police Department representative and organizational liaison for Special Olympics (3 years). Volunteered for public safety functions for St. Anne's Episcopal Church (of which I am a member). Supported youth sports leagues in DeSoto. Lead cooperative effort with Duncanville Police to establish a local woman's shelter.  Interfaced regularly with local news media as department public information officer.  Currently serving on Hillcrest Shores HOA Board.
Why are you running?
I have spent my entire adult life in public service, interested and involved with local issues and projects to improve my city.  I see the opportunity to serve the City of Rockwall on the City Council as a natural extension of that spirit and desire to continue serving my community.  I had previously applied to serve on the Rockwall Park Board but received no response to my application.
What are some specific goals you would like to accomplish if elected?
Rockwall's current police station facility is no longer adequate considering the city's growth.  The building was constructed in the 70s and since that time, the city's population has grown by over 500%.  The current facility is awkwardly situated and difficult to access at the intersection of two state highways, and employees must park their personal vehicles and occasionally police vehicles on the opposite side of the highway, creating a hazard for employees daily.  Additional officers should be added to attain minimum staffing standards for the current population, with plans to increase staffing to address future growth.
The city's fire department, though young, should also be looking for expansion in staffing and training to provide adequate service levels for the city.  Current staffing levels are not sufficient, and consideration should be given to increasing the certification of our firefighters once adequate staffing levels are attained.
What is your stance on how the city should handle growth?
The city's growth should be carefully planned and controlled to assure quality over quantity.  The P&Z Commission should have clear guidelines and a vision for what our city will look like in the next 5, 10 and 20 years to avoid the problems commonly experienced by other cities which have experienced rapid growth.  This vision should be developed with the input of citizens and urban development professionals to assure that our city remains a source of pride for generations.
How would you assess the city's response to the COVID-19 pandemic? What additional steps does the city need to take at this time?
It appears that the city has followed all recommendations from the Centers for Disease Control regarding the COVID crisis, and further has utilized city personnel and resources to deliver additional assistance to our citizens.  Recently the city has also provided firefighters to assist with the administration of the new COVID vaccine.  Given the recent revision in guidelines issued by the Governor's office, there would appear to be little else the city should be expected to provide unless new information develops.
What are some non-pandemic issues you feel the city needs to address, and how would you approach those issues if elected?
The city's website could use a facelift.  While informative, it could use additional visual appeal to better represent the city's brand, and obsolete forms and hyperlinks should be updated or deleted.  The website should be a primary method for our citizens to not only access city services but remain informed and involved in city processes and events. 
What do you like to do for fun? Any hobbies?
I enjoy spending time with my nine grandchildren, one of whom was just born March 1. I am an avid reader (especially of 20th century history), I am a firearms enthusiast and enjoy target shooting.  I also enjoy training and working with my dog, Loki.
What's one thing others may be surprised to learn about you?
I previously trained at the FBI National Academy in Quantico, Virginia and also with the 3rd US Infantry Regiment, also known as "The Old Guard" who are responsible for protecting the Tomb of the Unknowns in Arlington, Virginia.
Anything else you'd like to share? 
It is less important what I would like the city government to do and much more important what the citizens of our city think.  My whole point and reason to serve on the City Council is to carefully listen to what Rockwall's citizens have to say and represent their interests and needs to the best of my ability.
The publishing of any public announcement or paid political advertisement on this news site or in our print edition does not imply a political endorsement on the part of Blue Ribbon News; we welcome all candidates to submit their announcements, positive news-related events, and paid political advertising.
---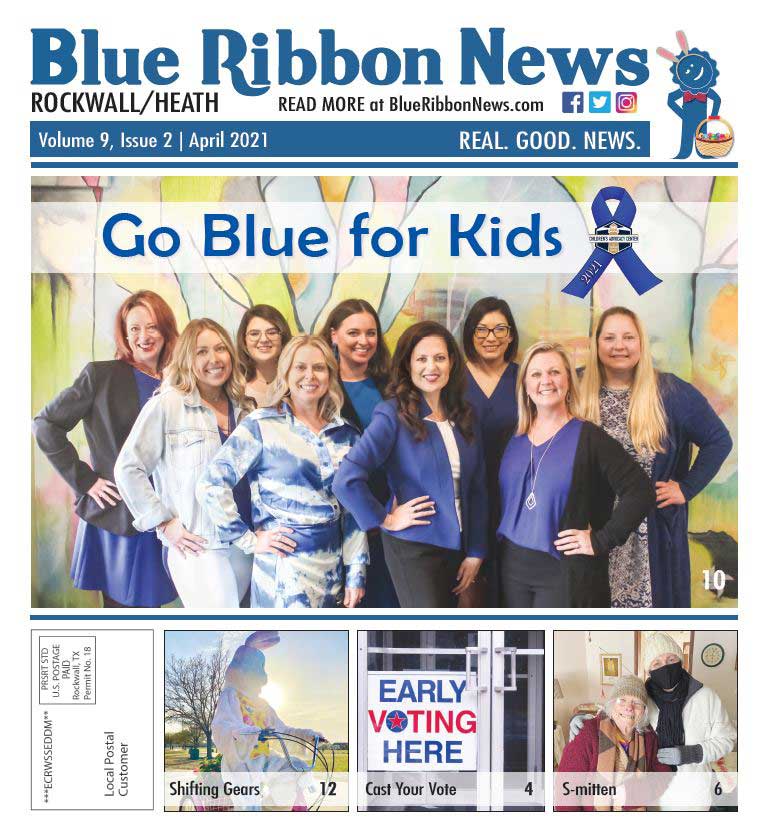 Our print edition is delivered free to ~15,500 homes in Rockwall and Heath, TX.
To share your good news and events, email editor@BlueRibbonNews.com.
Subscribe to our email newsletter here.
Advertising: 214-342-8000 or advertising@BlueRibbonNews.com.