ROCKWALL, TX – June 30, 2021 — Every month, there's some treasure just waiting to be found in Rockwall County.
Last year when COVID forced many to stay at home, local businessman Kevin Potts with Rapier Home Services wanted to do something to help people fight the stir-crazies and have some fun together out of the house.
---
---
"My heart behind it was, what could we do as a business to help our community being able to get out and have fun doing something?" Potts said. "My daughter always asks me if she could go down to the creek where we live and go treasure hunting. So I thought, what if we could do something like that for everybody? What if we could bring something to our community and offer it up – put some clues out there, and then people could go look for treasure?"
Thus, the Rockwall County Treasure Hunt came into existence and is hosted each month by Potts and his good friends Geoffrey Lyons and Sarah Naylor.
On the first of the month folks can go to the Rockwall County Treasure Hunt Facebook page to get their first clue to finding the treasure, which usually consists of $300 in cash and $300 in gift cards donated by local businesses. More clues follow each day until the treasure is found. The clues will end up sending treasure hunters to different places around Rockwall County; it might be at a place of business or in a park somewhere. (Don't worry, they will never send you someplace dangerous like the side of a major highway or on private property.) For instance, Harry Myers Park marked the spot of the treasure in the very first hunt. In another hunt, the treasure ended up buried in the grass near McLendon-Chisholm City Hall.
The Treasure Hunt is riddled with cryptic clues that often tie into Rockwall County's history. So even if you don't happen to unearth the treasure, you'll likely have learned something you didn't know about the county and its residents of note.
"We've had multiple people tell us how much they love the fact that their kids are getting to learn more about the history of Rockwall County while they're hunting for the treasure," Potts said. "Even after the hunt is over, they go back and continue researching and learning more. It's super cool – the people of Rockwall are learning more about Rockwall through the Treasure Hunt."
---
---
The Rockwall County Treasure Hunt offers something for everyone, be it an exciting family time with the kids or a fun date for couples. It gets families in the community involved, supports local businesses and offers an exciting way to learn more about the local history.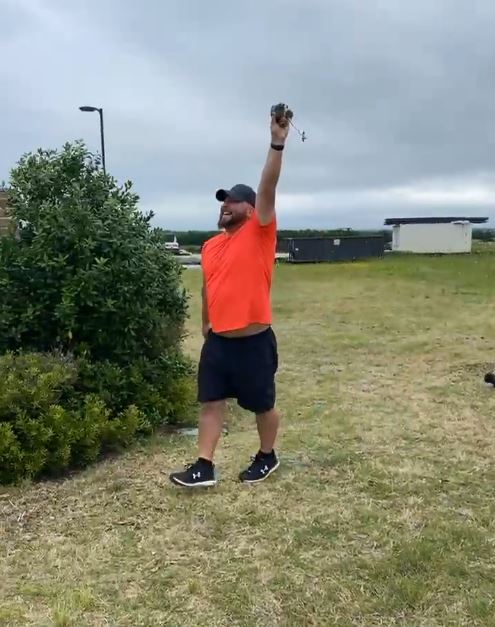 "Family is very important. The main goal was to create something that our community can do to make memories with kids, family and friends," Potts said.
Stay tuned to the Rockwall County Treasure Hunt Facebook page for the first clue of the July treasure hunt!
By Austin Wells, Blue Ribbon News. Courtesy photos.
---
---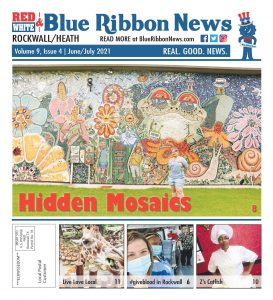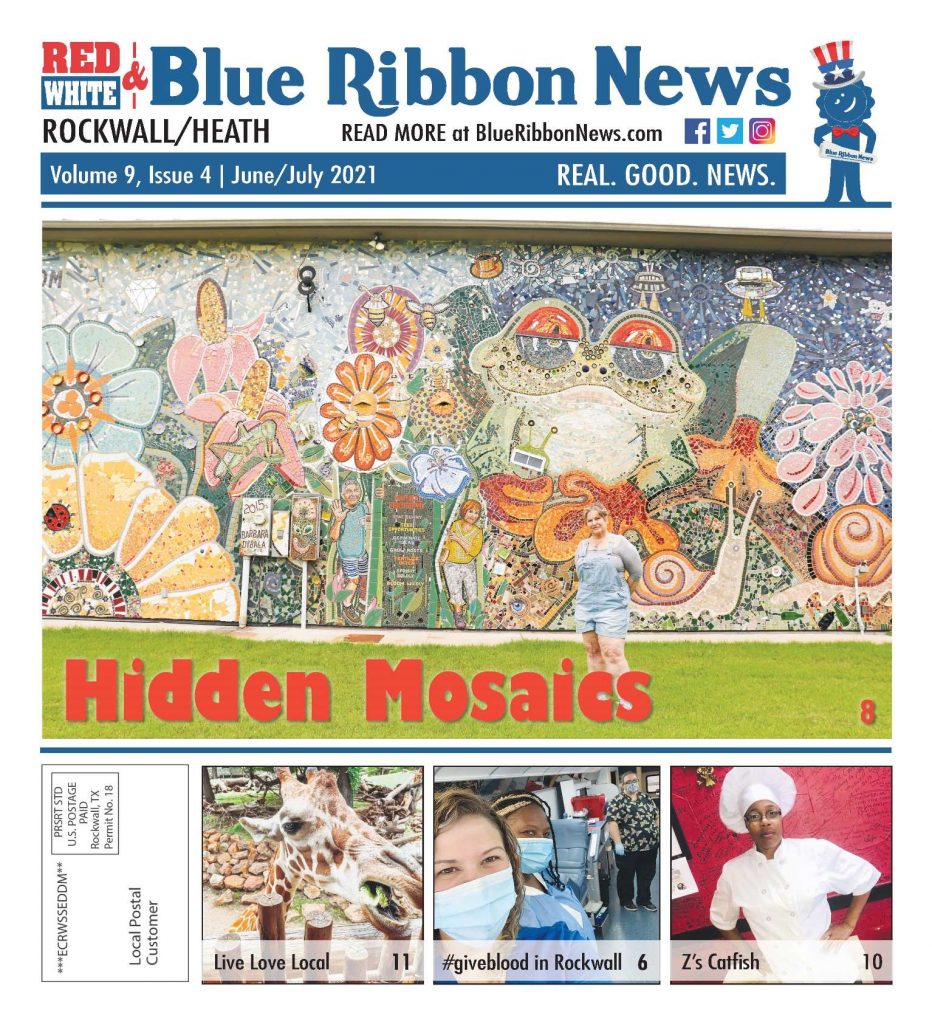 Our

print edition

delivers free to ~15,500 homes and businesses throughout Rockwall County, TX. Click image to view.
To share your good news and events, email editor@BlueRibbonNews.com.
Subscribe to our email newsletter here.
Advertising: 214-342-8000 or advertising@BlueRibbonNews.com.
---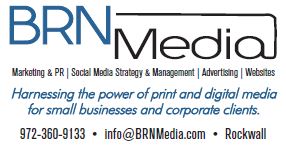 BRN Media is a multi-platform, full-service creative agency offering advertising and marketing services, social media management, and website development throughout Rockwall County and the Dallas area.