ROCKWALL, TX – September 5, 2021 — Rockwall County is opening a pop-up monoclonal antibody infusion center Monday to treat area residents who have contracted COVID.
Those in Rockwall County and beyond with a COVID-positive test will be able to receive the antibody infusion treatment free of charge at the center set up outside the Rockwall County Courthouse at 1111 E. Yellow Jacket Lane. You do not have to have health insurance to receive treatment.
According to Rockwall County Health Authority Dr. Dirk Perritt, the infusions are only for those with COVID who are within the first 10 days of showing symptoms. He said specifically the name of the drug is Regeneron, and that Regeneron conducted a study that showed your risk of hospitalization is reduced by 70 percent if you take the drug.
"How it works is you are actually getting an injection of antibodies," Perritt said. "Antibodies are what your immune system typically produces on its own in response to an illness you've had in the past. If your body recognizes the illness, it will produce antibodies to neutralize that bacteria or virus so that it cannot infect your cells. If you haven't been vaccinated against COVID, your body is not producing any antibodies to attack the virus. If you've had the vaccine, you are producing some antibodies and this infusion treatment injects additional antibodies to assist in neutralizing the virus."
Perritt said multiple studies by Regeneron and other health systems showed significant success in terms of the effectiveness of the monoclonal antibody infusions.
"What we have found is that those who receive the treatment, typically within a 48 to 72-hour time frame are nearly cleared of the virus," Perritt said. "There are some who continue to develop symptoms and need to be admitted to the hospital, but it is reduced significantly by 70 percent. So we are seeing a lot of success with this. In addition to the drug company's study, three large health systems conducted multi-thousand-patient studies that had the same result of nearly 70 percent reduction of those patients needing to be admitted to the hospital."
Those interested in receiving antibody infusion treatment can register for an appointment at mdlabtx.com. Walk-ins are also welcome. Although the treatment is open to everyone, Rockwall County residents will get priority if slots are limited.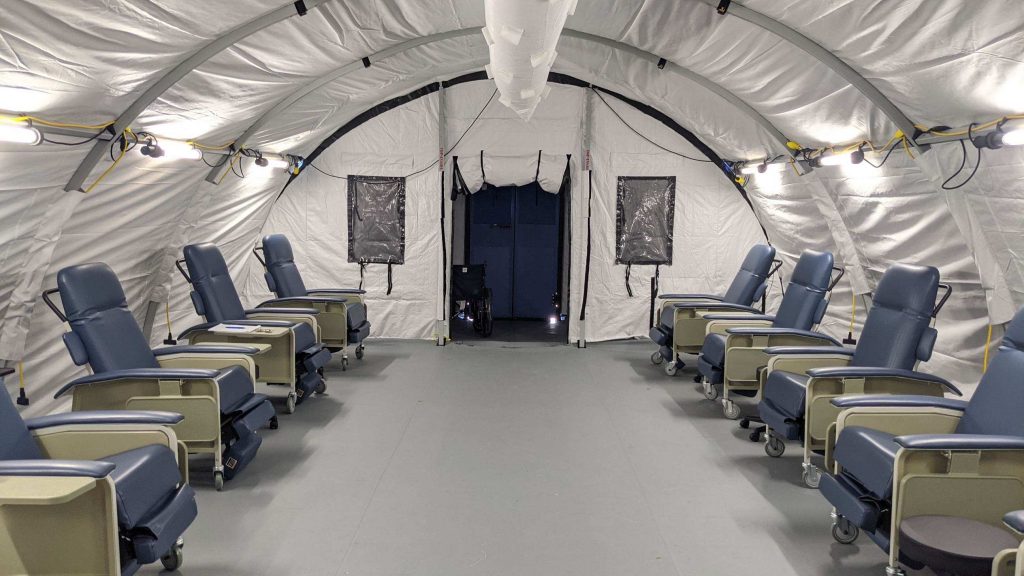 "This infusion center is being hosted by Rockwall County, just like the vaccinations clinics were. While the county continues to work with the state, this is very much a local effort brought about through the recommendations and support from our local Health Authority, Dr. Perritt," said Rockwall County Judge David Sweet. "I can't tell you how much I appreciate our Emergency Management team, Dr. Perritt, our local hospitals, State Representative Justin Holland's office, and the Texas Department of Emergency Management for staying proactive since day one of going through this in securing what we've needed to get done."
Perritt said the idea for an infusion center came about as a response to the rising number of active COVID cases in the county brought about by the Delta variant, which were beginning to overwhelm local hospitals. Another factor was the fact that there are currently only five state-funded infusion treatment sites, the closest to Rockwall being a site in Fort Worth. He said while that site hopes to expand rapidly, it currently is only able to treat 100 people per day.
"As Health Authority, in conjunction with Judge Sweet and the county, we wanted to figure out a way how we could continue to care well for our community, reduce COVID in our community and properly treat those who do have COVID when we're having a lack of availability in ICU beds," Perritt said. "We looked at a lot of different options, but the option we felt was the most viable was monoclonal antibody infusions."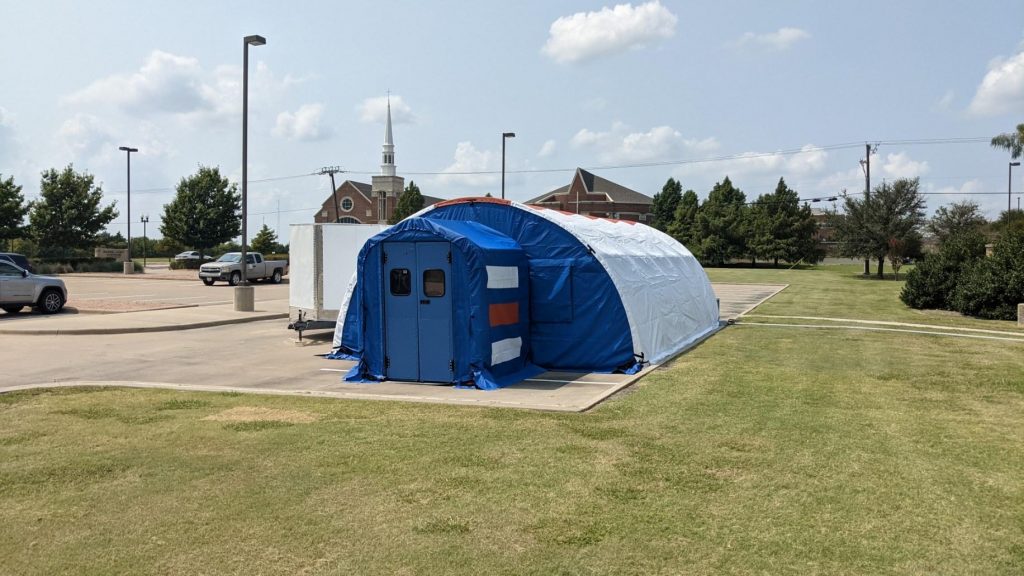 Jarod Rosson, Deputy Emergency Management Coordinator with Rockwall County, said the county received a lot of support through the Texas Department of Emergency Management in securing a tent and supplies for the infusion center.
"I feel like we are very fortunate to have the state backing for the tent and supplies so that we can get this off the ground sooner rather than later," Rosson said.
---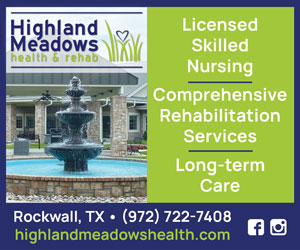 ---
Currently the county receives the antibody infusion treatment drug through the state, and has 100 doses on hand at the time of this writing. They are requesting 250 doses to administer at the pop-up infusion center this week.
The center will operate daily, and Perritt hopes the county will be able to take in as much as 50 patients per day, depending on the supply of the drug the county receives from the state.
"To put it simply, this was a need within our community," County Judge David Sweet said. "This is something we could do to help COVID-positive people in the community recover sufficiently without having to be admitted to the hospital, and be able to go about their daily lives."
Story by Austin Wells. Photos by Jarod Rosson. 
---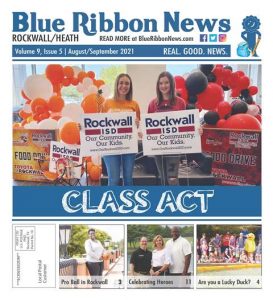 Our

print edition

delivers free to ~15,500 homes and businesses throughout Rockwall County, TX. Click image to view.
To share your good news and events, email editor@BlueRibbonNews.com.
Subscribe to our email newsletter here.
Advertising: 214-342-8000 or advertising@BlueRibbonNews.com.
---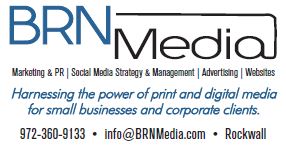 BRN Media is a multi-platform, full-service creative agency offering advertising and marketing services, social media management, and website development throughout Rockwall County and the Dallas area.