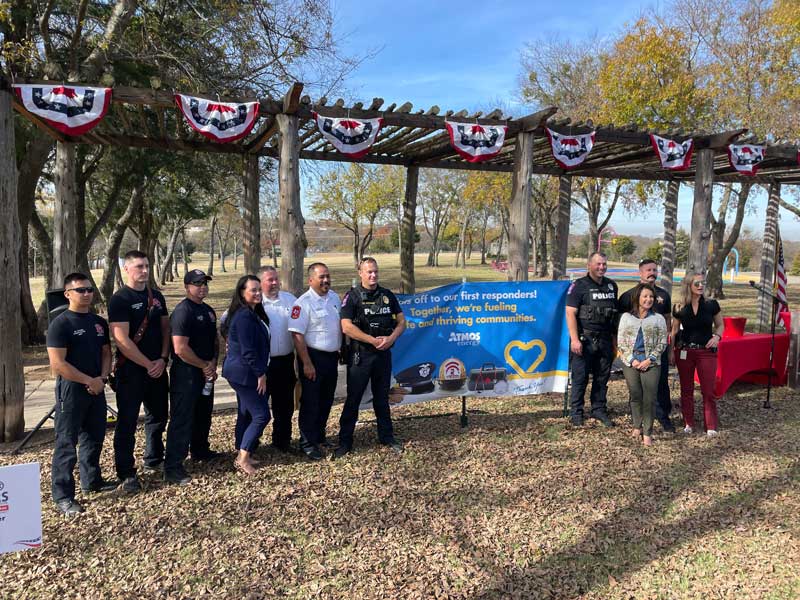 ROCKWALL, TX – December 3, 2021 — Rockwall County police, fire and EMS were treated to an outdoor barbecue lunch Thursday at Harry Myers Park, in recognition and appreciation of their dedication to protect and serve.
The Chamber's 6th Annual First Responders Appreciation Luncheon welcomed guest speaker Quint Avenetti, US Marine Corps (Retired), and a fun raffle with awesome prizes including coolers and an outdoor grill.
---
---
Avenetti said the phrase "to protect and serve" may seem like simple words, but they often carry a heavy burden for those who take up the calling of a first responder. Many in that line of work suffer in silence from the stress of the trauma they deal with on a day-to-day basis, often projecting it onto their families or even themselves. Avenetti referenced the number 22 – the average number of combat veterans and first responders who commit suicide every day.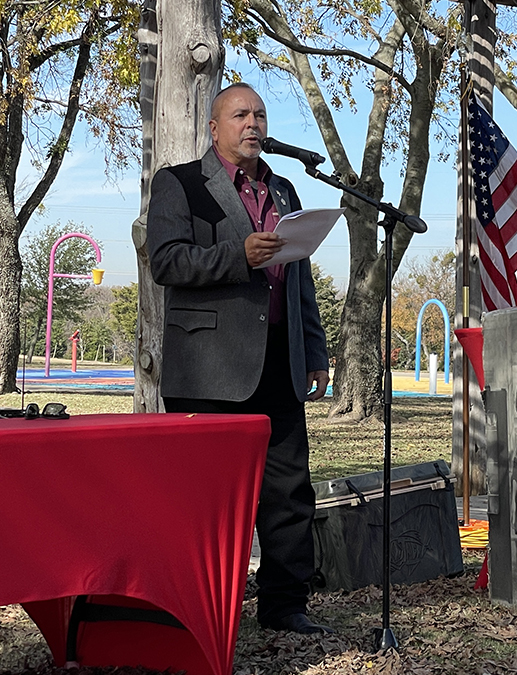 "In speaking with a fellow Dallas firefighter, I asked him what drove him to his trade. He said it was the privilege of service, a call to serve and help people. In this service, he said, he finds fulfillment, and I imagine that's the same for all of our local first responders," Avenetti said. "Then I asked him his thoughts on stress, trauma and how he deals with that. His response: 'There's no value in harboring things that damage you. It's part of a self-destructive mechanism to sweep our anguish and trauma under the mental rug, and it only piles up. It only festers like a rancid wound.' He wanted to tell me that it was more of an act of strength to verbalize and seek help. Seek council among your own, a fellow first responder, and break the cycle of self-inflicted pain.
"You're not alone. It's a sign of maturity, of courage, to speak out. There's no reward for harboring stress. But there is a consequence, there is a punishment, and it's usually the families who are punished."
---
---
Eva Hummel with presenting sponsor Atmos Energy recognized Rockwall County first responders for going above and beyond their call of duty to serve their communities, highlighting a very special occasion when the Rockwall Professional Firefighters Association recently donated the $10,000 proceeds of its breast cancer awareness t-shirt fundraiser to a local mom diagnosed with Stage 4 Inflammatory Breast Cancer.
"This is just one of the many things our first responders do," Hummel said. "They host community clothing, food and toy drives for those in need, and partner with our local nonprofits such as Helping Hands, Children's Advocacy Center for Rockwall County, and Meals on Wheels. They are not only committed to the safety of the communities they serve, but to the quality of life. To these men and women, it is much more than a job; It is a calling."
Prior to the luncheon, the Rockwall Police Department recognized its Citizens On Patrol volunteers with awards for hours served last year.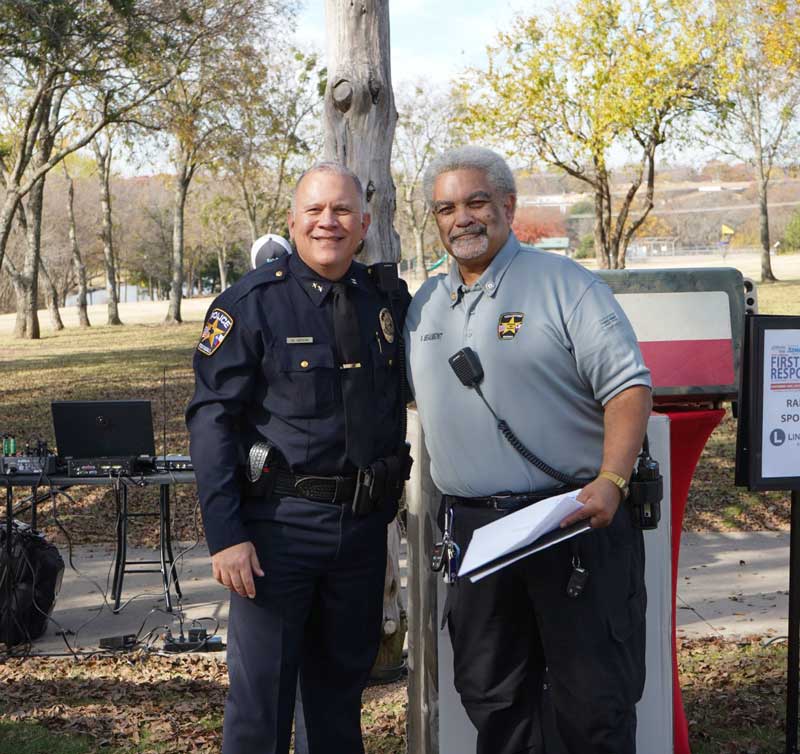 Robert Beaumont was recognized with the Top Citizens On Patrol Award for his incredible 843 hours served last year.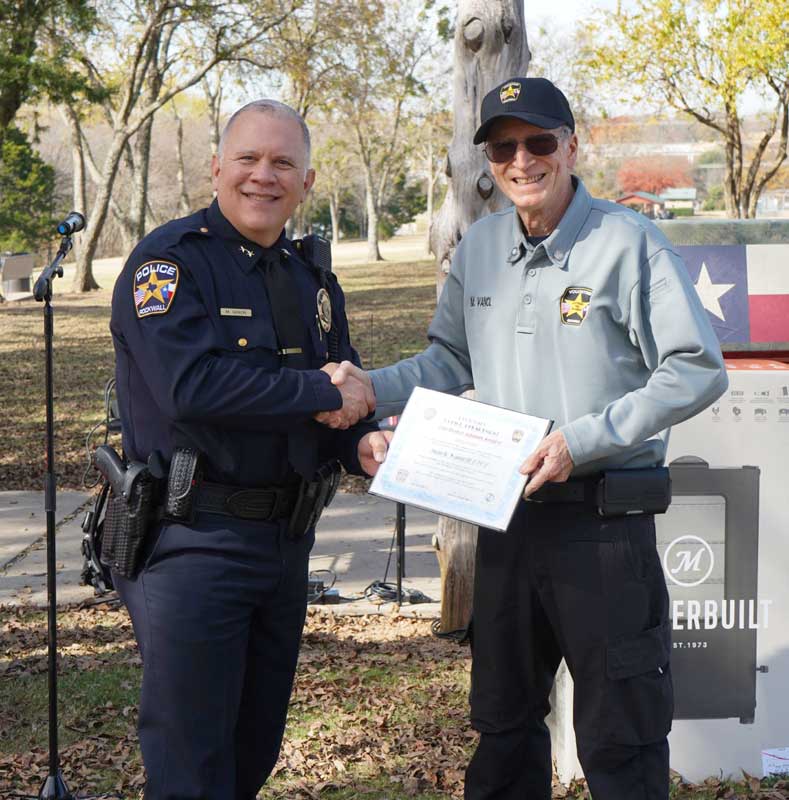 Mark Vancil was given the Bruce Adams Award for volunteering a total of 3,000 hours of his lifetime in service as a Citizen On Patrol.
The following earned a Joe Willy's Gift Card for serving up to 100 hours:
Diane Gonzales 52.3 hours
Pamela McCellon 53.25 hours
Allen Hosack  56.75 hours
Pam Slovak 57.25 hours
Wanda Bravata 57.25 hours
Michael Lambeth 56 hours
Lisa Seligman-Kearby 65.25 hours
Lisa Braun 77.5 hours
Bennie Daniels 79.5 hours
Robert Brewer 95.25 hours
Diana Kettle 93.05 hours
Ginger Douphrate 96.5 hours
Maggie Beaumont 89.5 hours
The following earned a Bronze Award for serving between 100-250 hours:
Steve Rummel 107.25 hours
Kim Hunter 113 hours
Carol Fendley 158.75 hours
Richard Gillespie 169 hours
Norman Dixon 201.75 hours
Terry McCellon 219.5 hours
William Beardslee 220.75 hours
Keith Carson 223.5 hours
The following earned a Silver Award for serving between 250-500 hours:
Eric Flynn 308.75 hours
Lynn Parker 325.50 hours
Cathy Grinstead 424.75 hours
Mark Vancil 439.75 hours
Bruce Adams 469 hours
The following earned a Gold Award for more than 500 hours of service in a calendar year:
Gene Grinstead 583.15 hours
Robert Beaumont 843.35 hours
By Austin Wells, Blue Ribbon News.
---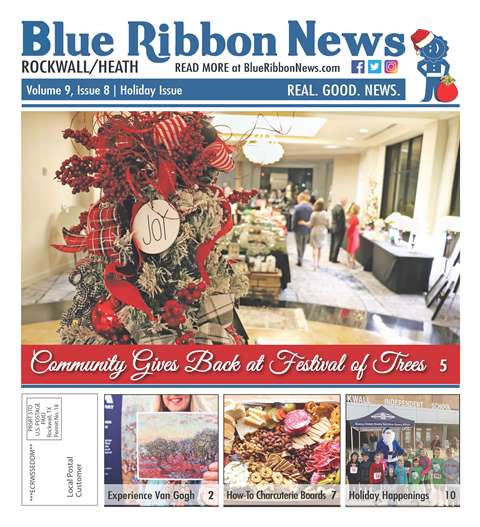 Our

print edition

delivers free to ~15,500 homes and businesses throughout Rockwall County, TX. Click image to view.
To share your good news and events, email editor@BlueRibbonNews.com.
Subscribe to our email newsletter here.
Advertising: 214-342-8000 or advertising@BlueRibbonNews.com.
---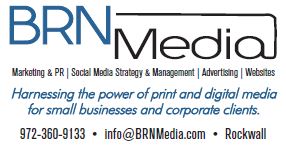 BRN Media is a multi-platform, full-service creative agency offering advertising and marketing services, social media management, and website development throughout Rockwall County and the Dallas area.