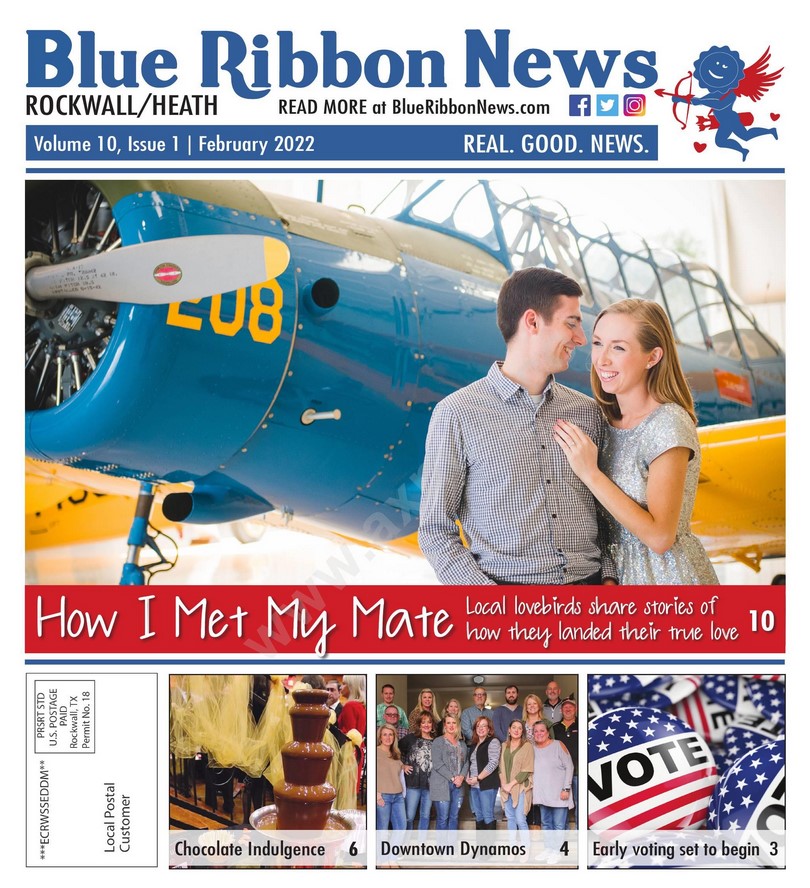 ROCKWALL, TX – January 31, 2022 — Below is a digital look at our How I Met My Mate 2022 print edition. Our print publication delivers to more than 15,500 homes and businesses throughout Rockwall County. Extra copies are available for pick up (while supplies last) at the Rockwall Area Chamber of Commerce, the JER Chilton YMCA, the Rockwall County Library, Samee's Pizza Getti, Lakeside Florist, Joe Willy's, The Hawk's Nest, The Bagel Lady, Tom Thumb-Heath, Z's Catfish, and various other local businesses.
We received a record number of 'How I Met My Mate' submissions this year! We couldn't fit them all in print, so be sure to follow our Facebook page where we will feature each and every one. We will also be posting all of the submissions on our news site throughout the month.
Please email editor@blueribbonnews.com to request copies of the publication be mailed. Due to the volume of requests, there is a $5 charge to cover postage when mailing out individual copies.
CLICK IMAGE TO VIEW: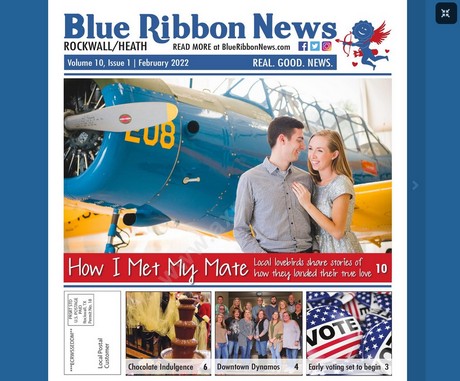 To submit your good news and events, email editor@BlueRibbonNews.com.
Annual Subscription
Due to high demand, we offer an annual subscription of our Blue Ribbon News print edition to those living outside of our Rockwall-Heath free delivery zone. To request an annual subscription, email editor@BlueRibbonNews.com & send payment of $48 for postage to Blue Ribbon News, PO Box 967, Rockwall, TX 75087.