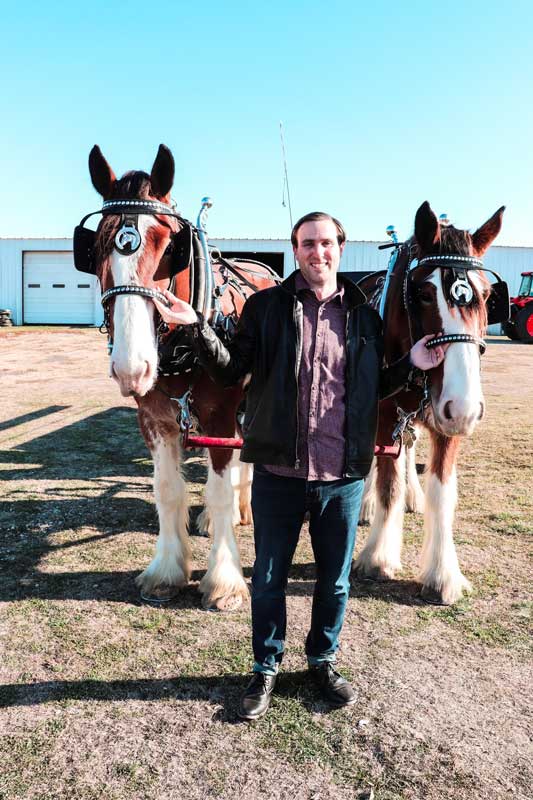 ROCKWALL, TX – March 31, 2022 — If you've ever been down to Sabine Creek Ranch in Royse City, you know there's lots of fun things to do for folks of all ages on the ranch's sprawling acreage – swimming, a ropes course, crafts, zip lining, wall climbing, gaga ball, canoeing, paddle boats and lots more. And now, you can ride on a wagon around the ranch pulled by giant, gorgeous Clydesdales!
Amber Phelps and her family have formed their own company, Sabine Creek Carriage Company, offering carriage and wagon rides, and a petting zoo with lots of fun, cuddly animals for the whole family to enjoy. Amber recently invited my wife Julie and I out to the ranch to come check out what they have to offer, and to enjoy a wagon ride pulled by Amber's two massive Clydesdales, Levi and Gideon.
---
---
If you've never been up close to a Clydesdale, it's something you have to experience at least once in your life. They look huge in pictures, but nothing compares to seeing them up close and personal. And they are as beautiful as they are humongous! We started out our experience snapping some fun photos with Levi and Gideon before hopping aboard the wagon for the ride.
As big as these animals are, they're extremely sure-footed and the ride was surprisingly smooth the entire time. I was impressed by Amber's command of the horses, but even more awed when I learned more about her background and how she came to start her own company at Sabine Creek Ranch.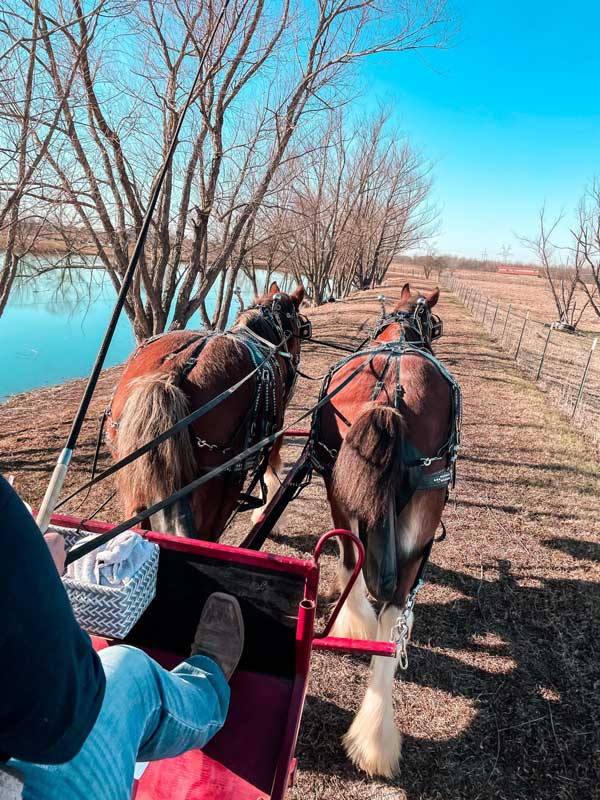 Amber started the Sabine Creek Carriage Company because she lives for everything horses. When you think about having a passion for something, Amber certainly fits the bill there.
"I'm a little bit horse crazy," Amber said with a laugh.
If you look at Amber's professional background, it's easy to see why she loves animals so much. She grew up around horses and has even driven a team of Belgians out in Nevada throughout her career raising and caring for animals. She started out as a marine mammal trainer working with dolphins, walruses, polar bears and the like. She used to work with the renowned German-American magician duo Siegfried and Roy, where she trained with all kinds of exotic animals such as elephants, lions and tigers.
Another fun fact about Amber: she also designed saltwater aquariums for a couple of casinos in Las Vegas! With her extensive background working with animals in the entertainment industry, Julie and I learned a lot of fun facts about the Clydesdales from Amber while we enjoyed our relaxing ride around the ranch. (Did you know that Clydesdales can pull up to six times their own body weight???) Her fact sharing and knowledge added so much more to the experience, and that's something she hopes to incorporate into the petting zoo as well.
"We want this facility to be educational, where people can come out and not just pay to be at a petting zoo but for it to have a purpose," Amber said. "We want kids and adults to walk away and feel like they've gained something from the experience."
Sabine Creek Carriage Company operates out of a big barn on the ranch, and it's chockful of fun animals to pet. They've got baby goats, bunnies, chickens, lambs and even miniature horses! They recently adopted an African Grey parrot named Echo.
Amber and Sabine Creek Carriage Company also offer carriage and wagon rides and mobile petting zoos offsite as well – perfect for birthday parties and private events!
Contact Amber at 972-672-1685 or message Sabine Creek Carriage Company on Facebook to book a wagon ride or to inquire about a visit to the petting zoo.
By Austin Wells, Blue Ribbon News. Photos by Julie Anne Wells
---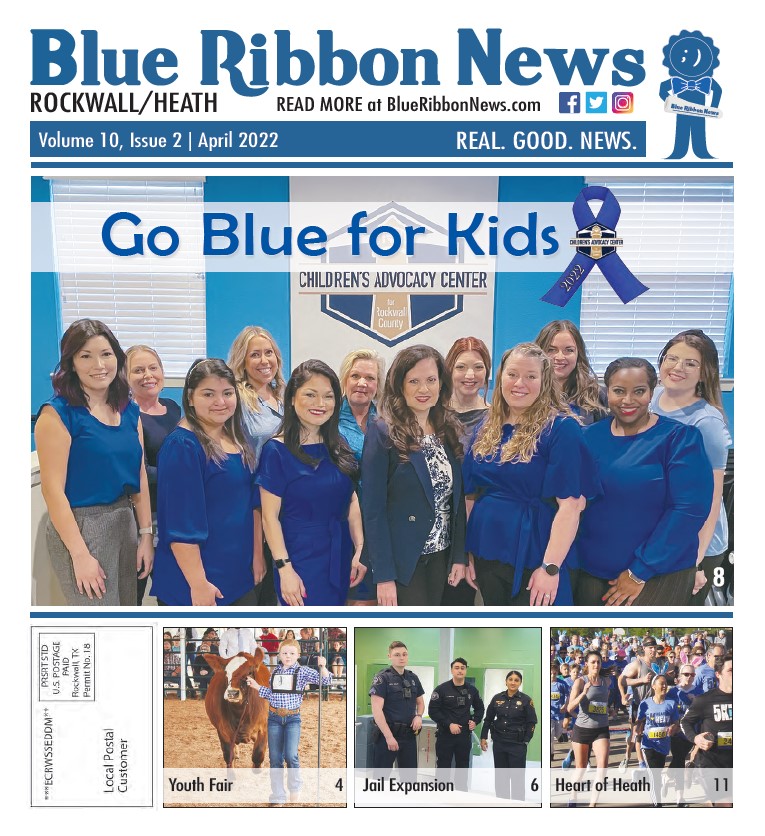 Our

print edition

delivers free to ~15,500 homes and businesses throughout Rockwall County, TX. Click image to view.
To share your good news and events, email editor@BlueRibbonNews.com.
Subscribe to our email newsletter here.
Advertising: 214-342-8000 or advertising@BlueRibbonNews.com.
---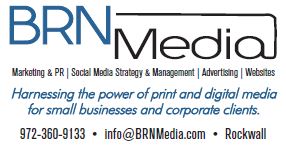 BRN Media is a multi-platform, full-service creative agency offering advertising and marketing services, social media management, and website development throughout Rockwall County and the Dallas area.