ROCKWALL, TX (Feb. 2, 2023) I don't like birds really.
Rephrase – I have an aversion to parakeets and other birds in cages, those that squawk and shriek, especially those pets loose and flying around indoors. Feathered creatures outdoors are the birds that I have come to enjoy.
We did some casual birdwatching in The Wildscape – the backyard of our previous home.  Mostly we would watch for regulars in the yard. The Cardinal family primarily. (As well, it was great fun watching possum traversing the top of the fence across the back, and resident squirrels chasing each other round the large tree trunks in the mornings, scolding the cat as he did morning rounds.) We installed a birdbath at the top of the hilly yard, to ensure that in the heat, Mama and Papa Cardinal had water to splish in, as they were reluctant to use the pool.  One spring morning, a legion of Cedar Waxwings came swooping in. In five minutes, the rioters cleaned every crimson berry from the Holly planted near our bedroom windows. That extraordinary event sparked a bit of interest in identifying the birds we were spotting in the yard, and trees beyond.
After moving to our newly built home in 2021, we installed a birdbath here in The Mildscape, (thus named, a smaller less woodsy yard than The Wildscape) hoping to attract wildlife into our brand-new garden. During an ice storm early in 2022, we noticed a number of birds, poking about the garden for bits and pieces, and I began contemplating, perhaps a feeder. A second bird bath was installed in 2022, after the first began to leak and was relegated to life as a succulent planter. We live on the outer edge of suburbia, with acreage beyond our garden wall. The trees in the field behind are filled with birds, and we enjoy their antics on the power lines in the evenings, the morning songfest. We planted trees immediately on moving in, and more the following spring. Noticing regular visits from Cardinals to the bath, I began putting a bit of bird seed into the basin held by a concrete St Francis, mid-garden.  As there are many feathered friends I could not identify, a bird book and a laminated pamphlet of area birds were called for.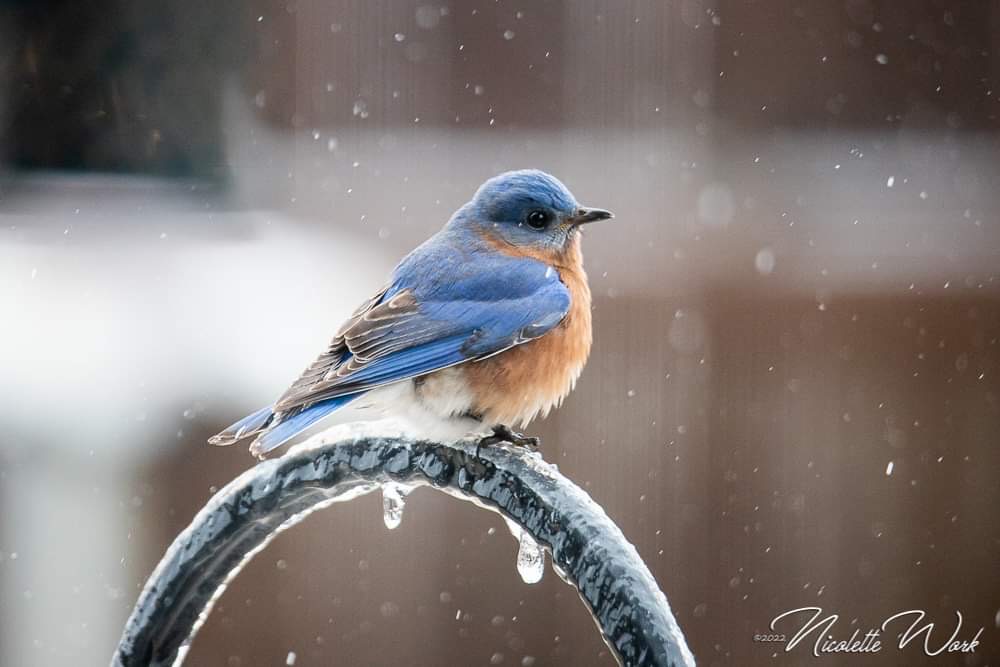 Still, I was hesitant to install feeders, hearing stories of attracting rats to the yard. Late spring through fall, we greatly enjoyed hummingbirds in the garden, perched in the yaupon tree and fighting at the nectar feeders. Last spring, we succumbed, I vowing to keep an eagle eye (pardon the pun) out for other varmints, and we put up a feeder. The first seemed inadequate, and so we ordered a different one, not much more satisfactory.  Eventually, we purchased a wide mesh, tube feeder with a sturdier pole to hang it from. Then, we moved to a tube feeder with feeding holes and perches, and a tray, and a rain hood. Now we were talking. Hoping for Goldfinch, we added a small mesh tube to the other side of the pole hook. We drew masses of birdies. Including the Doves and Pigeons. Dorks.
I am not enchanted with the Doves. Yes, I hear protests about this frequently from those who have some sweet sense that these are lovely birds of peace and tranquility. We have quite a few regulars here, and they are fat, dumb-ish birds who tend to intimidate some of the smaller fellows, and poop on the garden bench. The nerve.
We have multiple Cardinal couples who come and go, they have been frequent visitors during this inclement weather, brilliant red against the white, snowy background a treat for our eyes. House Finch with scarlet plumage were new to us. Goldfinch finally showed up – I think it was in late December, we had waited and waited through November hoping to see them. The Goldfinch rarely use the special feeder with thistle seed installed specifically for them. They do like to swing atop that mesh feeder and ever so occasionally are spotted clinging to the side.  But typically, they are vying for space at the tube feeder and eating what the rest of the gang does, mainly peanut bits, various sunflower seed and safflower seed.
We watch Juncos, Chickadees, Sparrows (who knew there were so many different Sparrows) and Bluebirds are colorful delights. The Mockingbird antics are particularly hilarious in the summer months. I have vowed to myself to simply enjoy the birds and not constantly leap up to take photos.  I continue to vow to myself not to purchase a new camera for photos!  This is made easier, as I have a neighborhood social media friend who takes marvelous bird photos. I often confirm my identifications via her photos! We added small binoculars as an item that cannot be lived without, so that I can see the winged friends better and identify who is hanging around the yard. The privilege of time to slow down and sit at ease, watching nature is a savored largesse.  I suggest finding opportunity to be still outdoors.  Put the phone down and see what appears.
One spring morning in 2022, I sat with coffee at the kitchen table, offering up a prayer.  I glanced at the patio, to see what I know now is a Painted Bunting.  My breath taken away by the colorful beauty, I dared not move for my phone to take a photo.  I simply watched in awe as the once in a lifetime sighting continued, with the creature fluttering up to the fence top, eventually flitting away. It was not difficult to determine the identification of this exquisite bird, and I still feel an extraordinary honor in the rare sight. Just moments ago, The B.O.B. called from the living area window, not able to identify the red-headed bird on the feeder. I came for a look, and beheld a Red Bellied Woodpecker noshing sunflower seeds from the tray. A marvelous sighting indeed! The sight of a woodpecker indicates opportunity and new possibilities.  The delight in such spottings!
Since we are now regular bird benefactors, our bird population has increased and we greatly enjoy the antics at the feeders, watching in the mornings as we wake, from our bedroom windows, keeping eye throughout the day from the living area windows, and from the patio as we sit outside while Bob Kilgore, does his kitty rounds.  Bob Kilgore is getting older and, while he is interested in the birds and makes those satisfying chirpy sounds that kitties do when they see a bird, he will stare, but rarely chases or hunts the birds.
These past inclement weather days, in the icy Mildscape, I have ventured out to feed the birds, keeping the feeders filled; unable to keep ice from the bath, though tomorrow I ought be able to provide water for them as temps rise. As well, I have gone out a few times a day to scatter seed in the large flowerbed as well as in other spots in the yard. There has been a population boom out there today, with the ice storm.  We feel a fond benevolence as we watch our feathery friends feasting in The Mildscape.
This morning, a good-sized Hawk settled on the brick wall, quickly clearing the yard of other fowl. Interestingly, last time we spotted a Hawk in The Mildscape was during last year's ice event, when a Coopers Hawk perched on the fence. Hawks are seen here regularly flying above, but we don't often see them shopping in the backyard for snacks. Hopefully they are keeping mice and rats at bay. I also welcome snakes to the garden, they don't bother me and I try not to bother them, as I am a proponent of their vermin eating habits.
The Cardinals, who had been morning and evening visitors, became scarce earlier this winter, and I was concerned that the piggy Doves and bully Blue Jays (gorgeous blue but bullies nonetheless) were intimidating them.  Back to the wild bird store we went to discuss and, while assured that the Cardinals would likely not be bullied, added a low, roofed feeder to the corner of the garden, near Dodie, the crape myrtle that the Cardinals seem to enjoy perching in. The Cardinals returned and I believe I was correct. Now there ought be plenty of feeding opportunity for all. Though perhaps one more small feeder, on the fence near the inner patio, might be a nice addition this spring…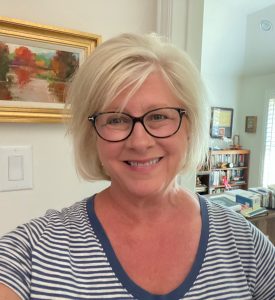 Sally Kilgore is a resident of Fate, Texas, transplanted from Rowlett, across the lake. She is married to her long-time flame, Judge Chris Kilgore.  When not writing, gardening, filling in at the local flower shop or hanging out with grandkids, Sally devotes her time to serving Bob Kilgore, a well sized, Tuxedo cat with panache.
You can contact Sally at SallyAKilgore@gmail.com , or via her website SallyAKilgore.com
MORE FROM SALLY KILGORE
---
---
Our

print edition

delivers free to ~17,500 homes and businesses throughout Rockwall County, TX. Click image to view.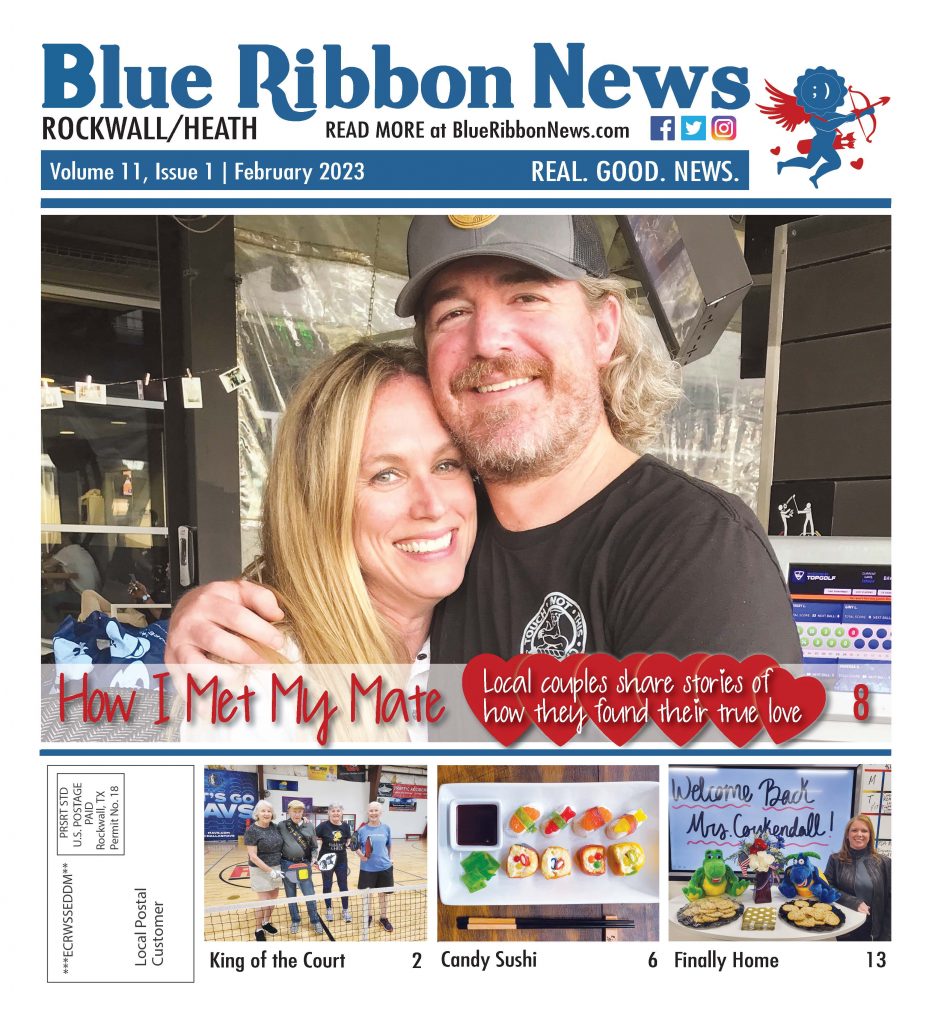 Subscribe to our email newsletter here.
---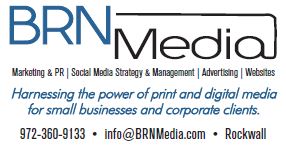 BRN Media is a multi-platform, full-service creative agency offering advertising and marketing services, social media management, and website development throughout Rockwall County and the Dallas area.