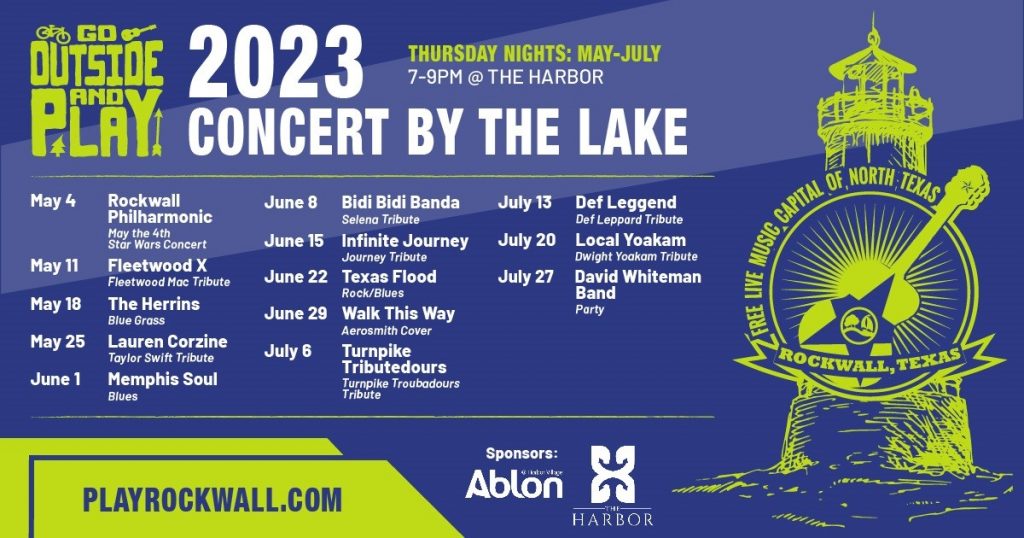 Rockwall, TX (April 27, 2023) – One of the signature events in Rockwall, Concert by the Lake, is scheduled for its 2023 debut on Thursday, May 4 from 7:00 p.m. to 9:00 p.m. Concert by the Lake brings a variety of music genres to The Harbor in a free, family friendly, fun and lively event! The May 4 kickoff event features the Rockwall Philharmonic presenting a May the 4th Star Wars Concert, which is sure to appeal to and delight all ages!
While many cities offer live music, Rockwall's Concert by the Lake is something special! Set against a backdrop of Lake Ray Hubbard and surrounded by the greenery of the Harbor amphitheater, friends, families, and couples set up comfortable chairs and blankets for an evening of relaxation and socializing. Picnic baskets and coolers (BYOB is allowed) are brought in abundance but others take advantage of excellent dining options right there as onsite restaurants provide dinner specials, take out, and, of course, restaurant and patio seating if preferred.
This event and other live events in Rockwall are the catalyst for Rockwall being named the Free Live Music Capital of North Texas! Concert in the Park runs every Thursday night May – July at The Harbor located at 2059 Summer Lee Drive. Designated concert and event parking is available at Summer Lee Drive and Lake Front Trail lots and in other specified areas. Please note the designated parking as shown in green on the map.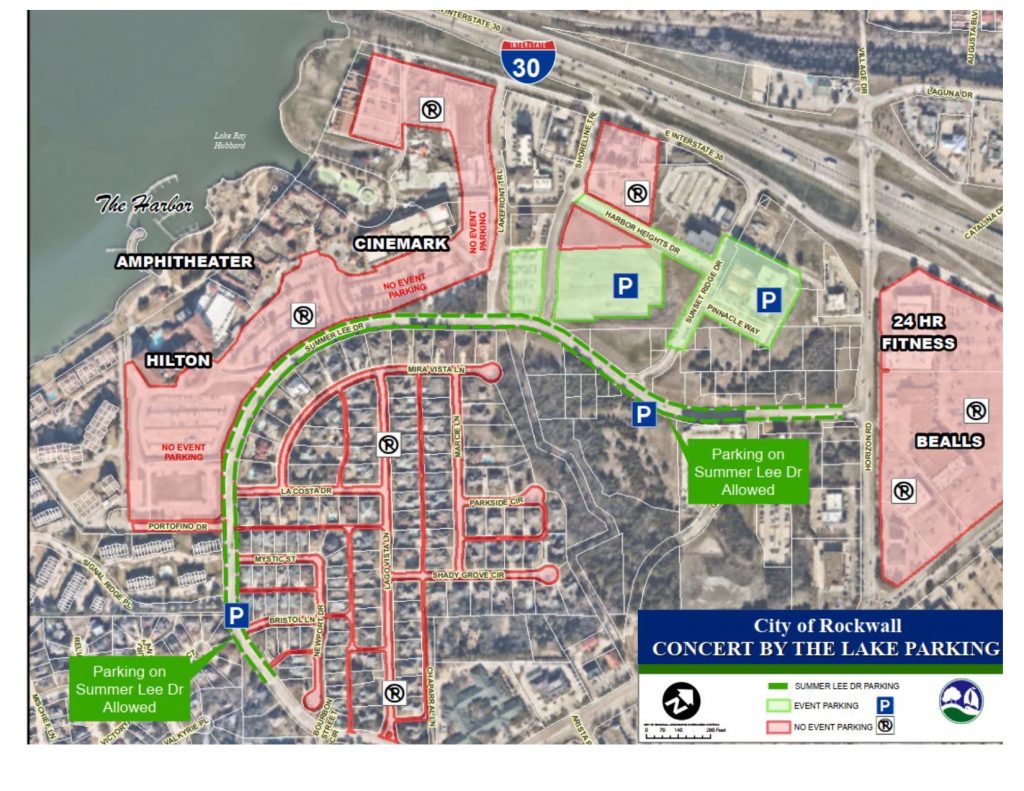 Learn more about this and other events by the Rockwall Parks and Recreation Department at playrockwal.com 
BRN Staff Report