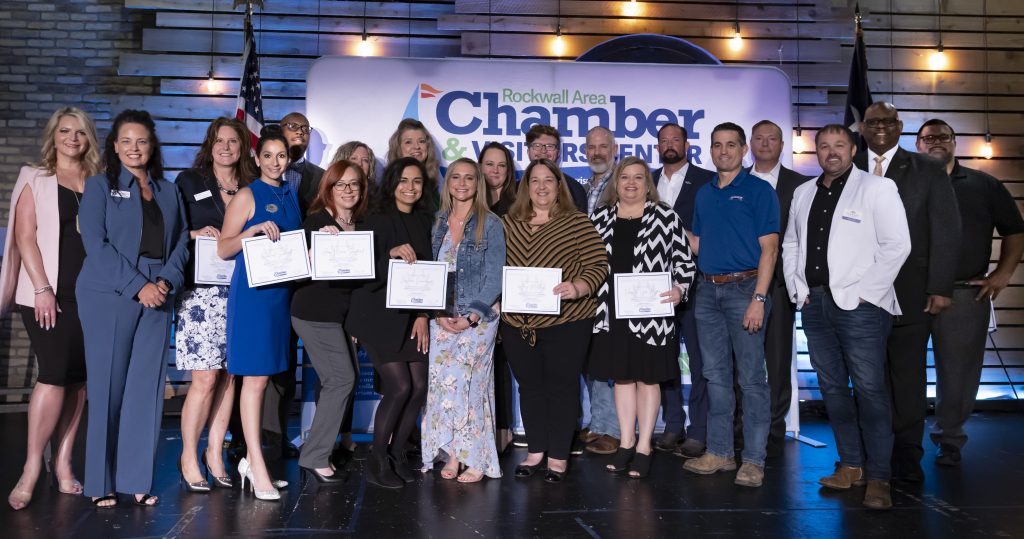 Rockwall, TX (May 19, 2023) – Leadership Rockwall 2023, also known as the "best class", graduated this week.
A program of the Rockwall Area Chamber of Commerce, Leadership Rockwall seeks to develop community leaders who will actively contribute to the success of the County long-term. Each year, approximately 20 participants from private and public sectors commit to an intensive study of county functions, services, and business segments. A time-consuming but rewarding part of the program includes the research, adoption, and completion of a service project.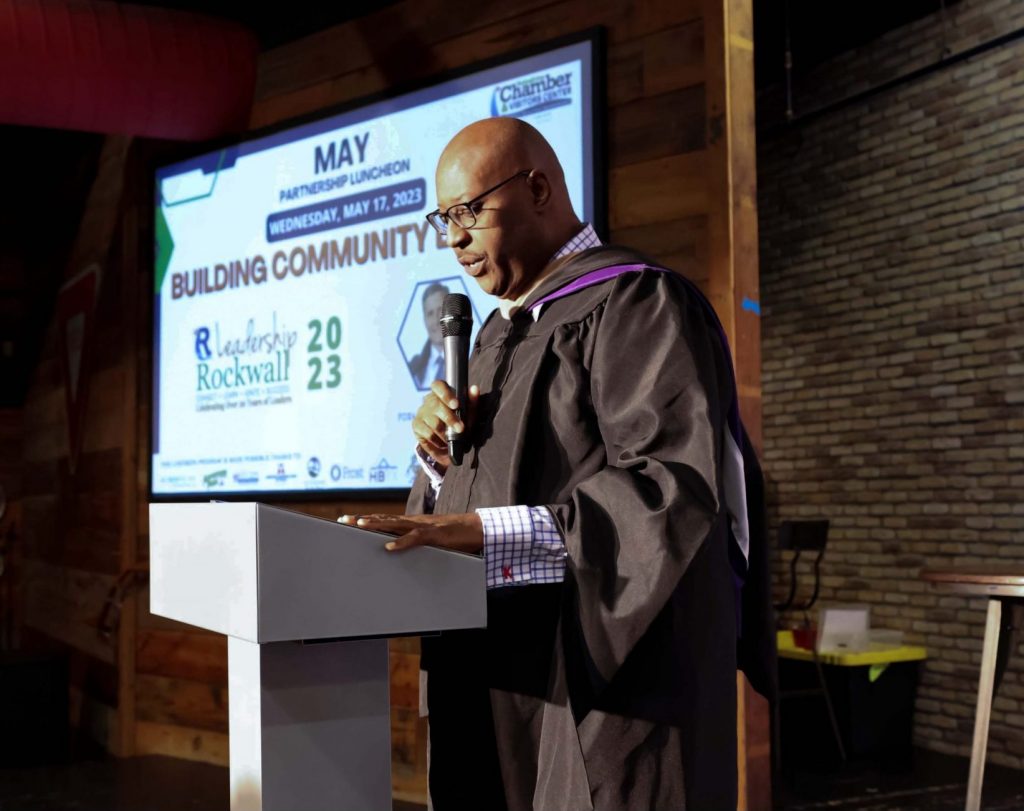 Shane Hollas, of Maaco Rockwall, and member of the Class of 2020 served as this year's Leadership Rockwall Chairperson. Saying that teamwork is a significant element of Leadership Rockwall, Hollas added, "This program will test you. It's not easy but at the end everyone always realizes how far they came and what they learned from the program."
This year's project, revitalization of the Fate Community Center, was particularly challenging and one of the most extensive projects in Leadership Rockwall history. With over 2000 service hours applied, the amount of work demanded $93,000 in funds, all raised through cash and in-kind donations!
Holding a rich history, built in 1954 with wood from Fate's original high school, and housing City Hall at one time, the center had not been updated since the 1980's. The amount of work was significant requiring updates, repairs, or replacement of the foundation, landscaping, flooring, windows, roof, gutters, AC tune-up, ceiling tiles, lighting, audio, video and more. Newly renovated, the building will serve a sustainable purpose to Fate and the larger community as a business incubator, meeting facility, party rental facility and more.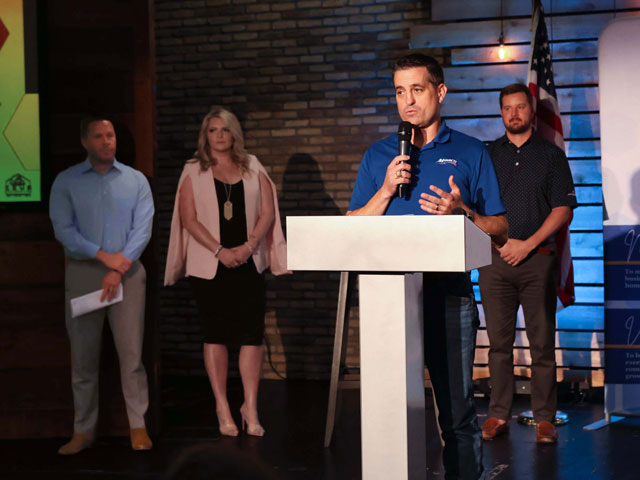 In addition to Hollas, 3 advisors assisted the this year's program including Lauren Chambers, Chamber Benefits Consulting (Class of 2020), Gerald Hendrick, Rockwall Wealth Advisors (Class of 2022), and Logan Lance, American National Bank (Class of 2017).
Leadership Rockwall 2023 graduates are:
Linda Bonin – Baylor Scott & White Lake Pointe
Susan Burt – American National Bank
Desiree Dominguez – Resthaven Funeral Home
Dominique Hall – Brady Z. Hill Insurance
Andrew Hawkes – Town of Sunnyvale
Beth Johnson – Frost Bank
Clarence Jorif – The Compound Royse City
Henry Lee – City of Rockwall
Amy Mitchell – Rockwall ISD
Christy Myers – Rockwall County Elections
Leigh Northcutt – All Care Comfort Solutions
Mike Rannigan – Doc's Roofing
Alan Robbins – City of Fate
Ann-Marie Samford – Jungle Trek Rockwall
Rachel Schmidt – Avidea social
Shawn Yerks – City of Rockwall
Harold Young – JER Chilton YMCA
The next class begins in September and applications open soon. "Leadership Rockwall has been an important part of the Chamber for over 25 years," says Darby Burkey, President/CEO of the Rockwall Area Chamber of Commerce. Further encouraging interested parties to reach out for more information "to be part of an amazing program that gives you the opportunity to make an impact in this community and build great relationships with business owners and community members."
Blue Ribbon News Staff Report