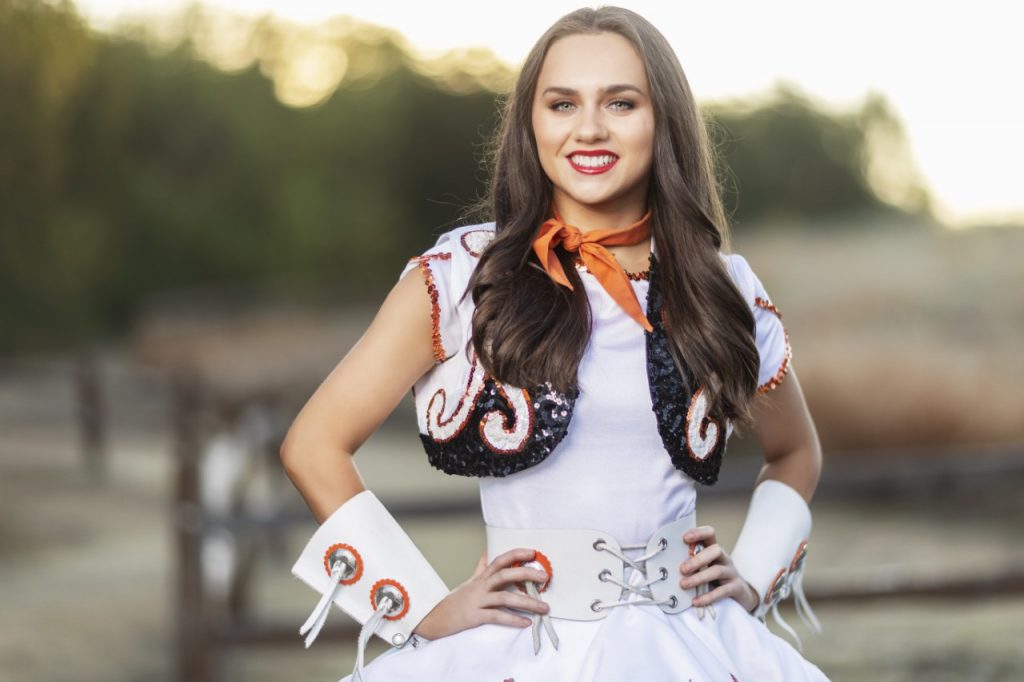 Rockwall, TX (May 16, 2023) – The Senior Stingerette Spotlight continues with Marissa Pearson.  Marissa is a three-year member of the team and serves as the Head Junior Varsity Instructor.  She was also a Rockwall Dance Instructor at Utley Middle School her junior year.
Marissa is on the Hip-Hop Team, Tap Company, and is a three-year member of the Elite Showstopper Team.  Marissa was "Stingerette of the Week" in 2022 and voted as "Most Entertaining to Watch" 2021-2022.  She placed in the Top Five in Stingerette line tryouts in 2020.  Marissa was also a member of the Jacket Babes Junior Varsity team her freshman year where she held the title of First Lieutenant.
Marissa danced with the ADTS National Champion JVI/RDI team in 2022 and 2023.  She also performed with the ADTS National Champion Showstoppers Elite Team and the ADTS National Champion Super Team in 2023.  Marissa's solo was a Showtime International Solo Winner in 2020.
Marissa recently danced with her team on the San Antonio Trip and also performed with her team in Walt Disney World in 2022.  In 2022, she performed in the Macy's Thanksgiving Day Parade and in Mariah Carey's Thanksgiving Day Parade Finale.
In addition to Stingerettes, Marissa is a member of the Peer Assistance Leadership (PALs) club and the National Honor Society.  Her GPA ranks in the top 5% of her graduating class.
Marissa is the daughter of Jeremy Pearson and Dinah & Roger Prince.  She will attend Oklahoma State University and plans to study Physiology and Kinesiology.
Submitted by Julie Crosby