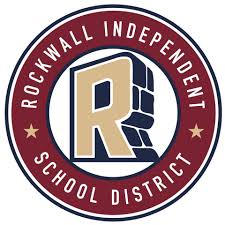 Rockwall, TX (May 2, 2023) – Information Update Related to the 88th Texas Legislature and School Funding
During the early days of the legislative session, elected officials in Austin proposed significant funding for Texas public schools due to the state's surplus. As a result, the District has been hopeful that the state would provide a significant amount of funding to increase teacher and staff pay. With concern, there is indication that little money will come from the state for permanent teacher and staff salary increases and only a slight increase for school basic allotment funding. As it relates to teacher and staff salary increases, legislative discussion has centered on three significant bills thus far:
· Senate Bill 9
No funding for permanent teacher raises and only a one-time teacher retention pay for the 2023-2024 school year.
· House Bill 1
Additional funding allocated for public education equates to only one-third of what is needed to keep pace with inflation for operational expenses. Without adjusting the basic allotment comparable to the increase in inflation realized over the past four years, it is unrealistic that districts can continue to absorb operational cost increases and also provide a "significant increase in overall teacher salaries" as recommended by Governor Abbott's Teacher Vacancy Task Force (TVTF). This is true for Rockwall ISD and our teachers and staff.
· House Bill 100
Increases the basic allotment per student funding from $6,160 to $6,250 or $90 in 2023-2024 (+1.4 increase) and $50 in 2024-2025 (an additional +0.8% increase), resulting in a total 2-year increase of only 2.2% for Rockwall ISD's operational expenses. Basic allotment almost exclusively funds salaries for teachers and staff. NOTE: In spite of recent rising property values, Rockwall ISD does not realize an overall increase in funding; rather the state offsets local values with less contribution. Learn more about how the state funds Texas public schools here.
2023-2024 Compensation Plan Awaiting Texas Legislature Action
Second, only to school safety, the District's most important legislative priority is teacher and staff salary increases. Leadership continues to communicate the District's legislative priorities and wait on the Texas legislature to follow through on promises of increased teacher pay. In the interim, Rockwall ISD has the lowest tax rate in 30+ years and operates under a school finance system that continues to see the state contribution shrink while local taxpayers bear a higher burden of the cost. All of this is happening while Rockwall ISD is a high-performing district with accelerating growth.
2023-2024 Compensation Plan Goals
Based upon current legislative activity and the uncertainty of funding for public education moving forward, Rockwall ISD is continuing to wait until the legislative session ends on May 29. However, even during unprecedented times of inflation, the Board of Trustees and District administration are prepared to develop a strong compensation package while still being fiscally responsible. Compensation goals include but not limited to:
· more money for returning teachers,
· loyalty retention pay for all employees,
· higher bus driver hourly pay,
· market adjustments for specific campus positions, and
· increase in the starting teacher salary.
Should the legislature approve significant funding to the basic allotment, which helps fund increased teacher and staff salaries, the District compensation plan will reflect accordingly. The last day of the regular legislative session is May 29.
The Board took no action during the May 1 Special Session meeting.
Submitted Press Release