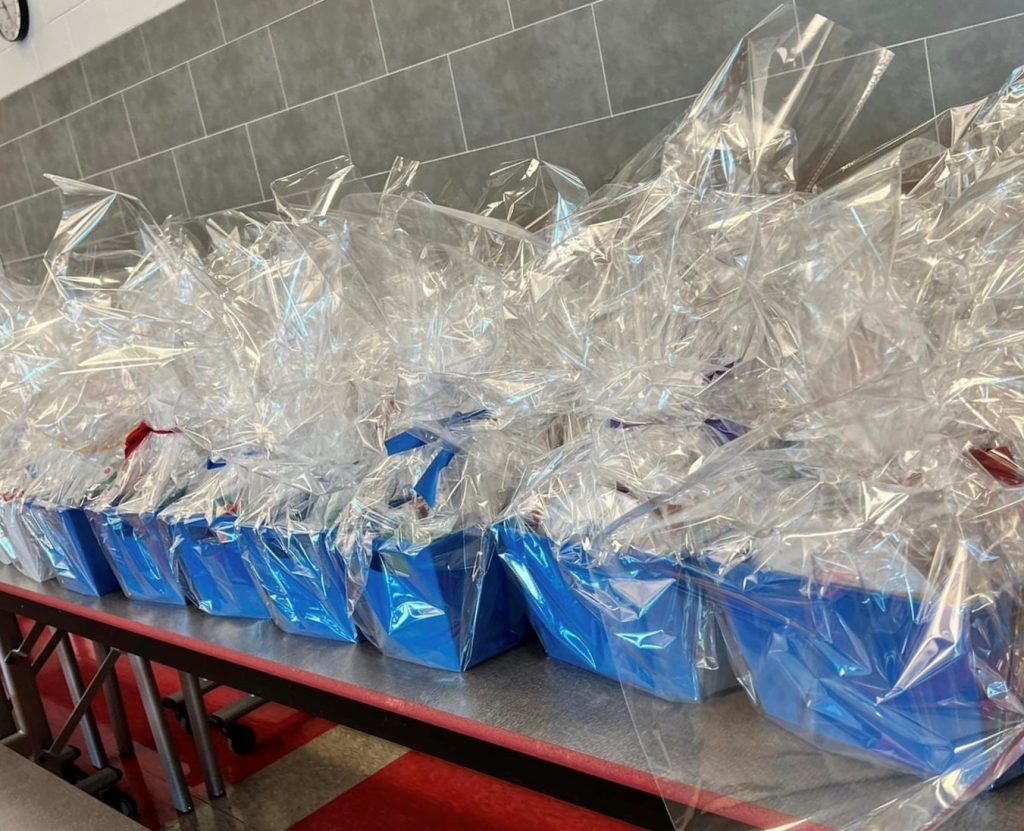 Rockwall, Texas (June 9, 2023) – The students at Linda Lyon Elementary School spent part of their end of year field day making birthday baskets for Lone Star CASA, an organization that provides children in foster care with a CASA (Court Appointed Special Advocate) volunteer to advocate for their best interests.
Each basket is filled with birthday party supplies such as cake mix, balloons, candy, decorations and a handwritten birthday card from the students. The students also generously donated $600 in gift cards to make those birthday moments even more memorable. The students' donations will support Lone Star CASA's efforts to provide every child they serve with items that bring them comfort and normalcy while they spend their birthdays apart from their families.
"We are so grateful for the kind and thoughtful donation we have received from Linda Lyon Elementary over the past few years" said Lauren Rowe, executive director of Lone Star CASA. "It is so amazing to see children working together to support other kids in their community."
The school is named after former Rockwall ISD teacher & counselor, and longtime CASA supporter, Linda Lyon. Linda Lyon worked in Rockwall ISD for 31 years before retiring and has spent her time since then serving CASA in many ways including as a past board member.
CASA volunteers are members of the community who are specially trained and appointed by judges to advocate for a child or sibling group while they are in the foster care system. They advocate for the child in court, school, and other settings, and get to know everyone involved in the child's life, including their parents, foster parents, teachers, doctors, and family members.
For more information on becoming a CASA volunteer and other ways you can get involved, visit www.lonestarcasa.org
Submitted press release