Christi Staib rated highest in overall satisfaction in the Dallas/Fort Worth area for financial advisors each year 2009-2013
(September 24, 2013) Christi Staib, CRPC – President of Staib Wealth Management is the recipient of the 2013 FIVE STAR Wealth Manager Award for the fifth year in a row. This is a testament to the extraordinary service clients are receiving.
Not many advisors have earned this for five consecutive years.
"I represent Main Street not Wall Street," said Staib. "I have the ability to use any tools available that will help my clients build and protect their financial position."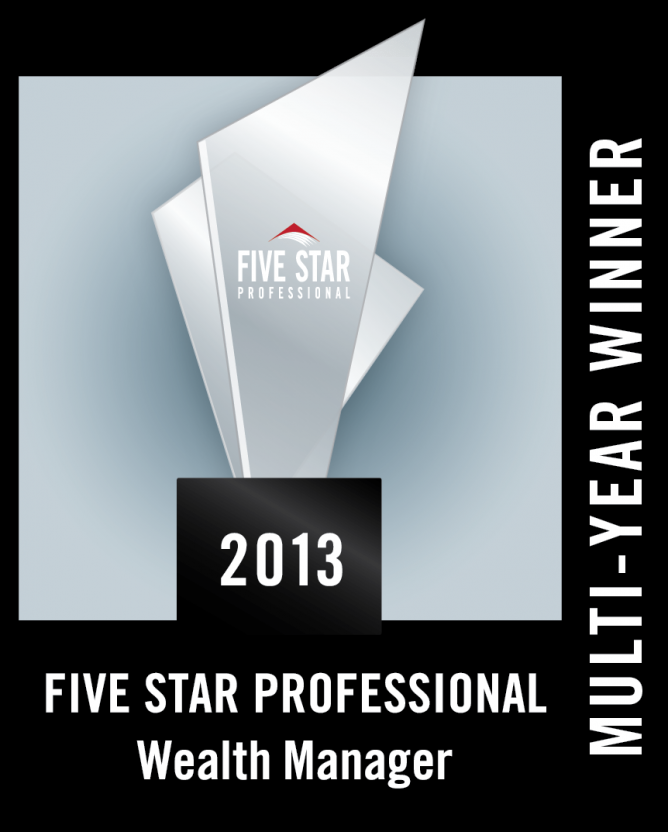 About the Five Star Award
Texas Monthly partnered with Crescendo Business Services, an independent research firm, to identify the highest ranking wealth managers in the Dallas/Fort Worth (DFW) area. Crescendo administered the survey via mail and phone to approximately 1 in 4 high-net-worth households within the DFW region (more than 129,5000) , along with 16,000 service industry professionals.
Recipients of the survey were asked to identify wealth managers that they have a personal relationship with and to evaluate them based on nine criteria: customer service, integrity, knowledge/expertise, communications, value for fee charged, meeting of financial objectives, post-sale service, quality of recommendations and overall satisfaction.
The resulting list of 2013 FIVE STAR Wealth Managers represents less than 7 percent of the wealth managers in the DFW area. The 2013 list is published in the August issue of Texas Monthly for the DFW community. To receive the Five Star Wealth Manager award, a wealth manager must satisfy 9 objective eligibility and evaluation criteria that are associated with wealth managers who provide quality services to their clients.
Five Star award winners do not pay a fee to be included in the research or the final list of award winners. The distinction is not based on sales revenue or assets under management but on how clients and peers have evaluated their experience in working with that individual. This is an achievement that is made possible through the continued trust and confidence of each and every client.
Securities and advisory services offered through LPL Financial, a Registered Investment Advisor, Member FINRA/SIPC.
Watch video: http://youtu.be/sZznxGbx-dA
RELATED STORIES