(ROCKWALL, TX — June 12, 2019) The J.E.R. Chilton YMCA at Rockwall (1210 N. Goliad St.) wrapped up another highly successful spring sports season last week.
The Rockwall Y partnered with the City of Heath in January to bring its rapidly-growing Small Fry and Youth Soccer programs to the fields at Towne Center Park. Despite a downpour of soggy weather this past spring season, the partnership saw lots of kids grades PreK through 6th grade have the opportunity to improve their soccer skills and have fun in an exciting environment that encouraged fair play, positivity and family involvement.
"We are proud that will all the rain we still had a very successful soccer season," said J.E.R. Chilton YMCA at Rockwall Senior Program Director Dustin Davis. "Our youth soccer program in Heath was very fruitful with the practices and the games. We look forward to even more involvement from families in Heath as we continue our partnership with the city in utilizing the fields at Towne Center Park."
Unlike a lot of club soccer leagues, the Rockwall Y has no tryouts so all kids can experience soccer in a level playing field that allows all players to have fun.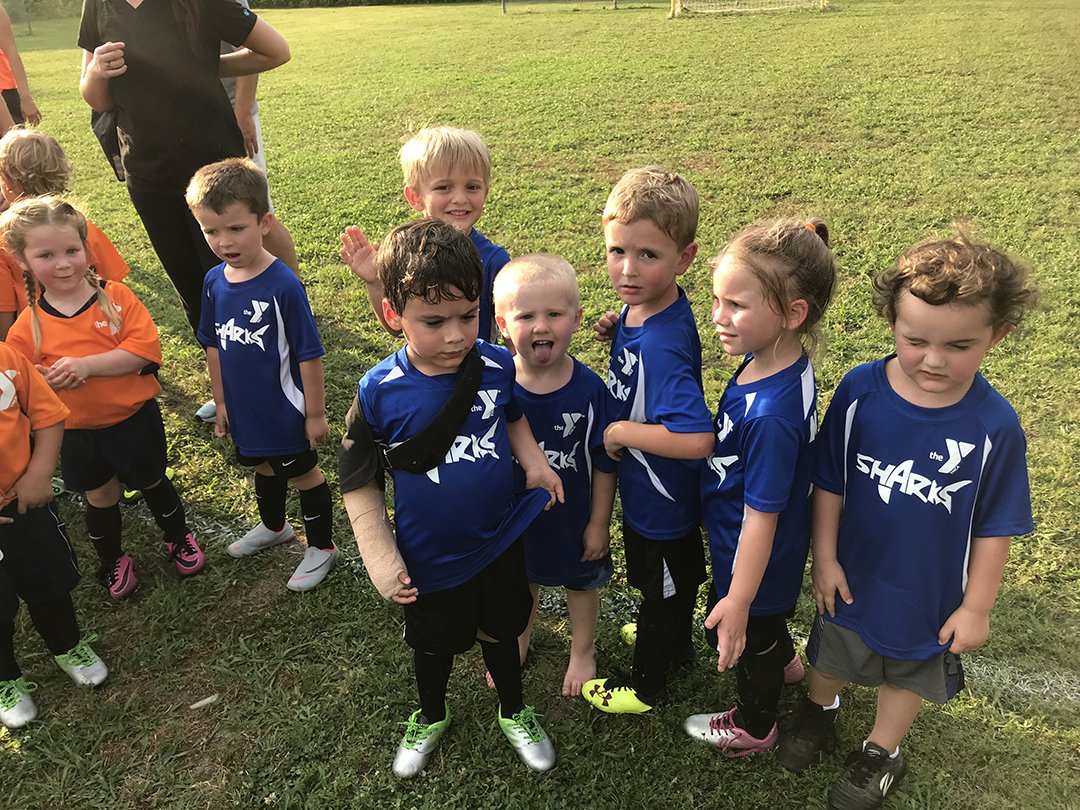 In his third year coaching soccer in the Small Fry and Youth Soccer programs, Brent Ringo said he loves the Y's approach in putting the kids first and the sport second.
"The Rockwall Y does a great job of making it all about the kids. As a coach, you want to make it fun for the kids. The Y does an awesome job of providing resources for the coaches to help grow kids' interest in the sport and make it exciting for them throughout the season, especially the younger kids in Small Fry."
The Rockwall Y built on last spring's record-setting participation in its Youth Girls Volleyball program, with a total of 200 kids and 22 teams hitting the gym floor. The program offers girls in 2nd through 6th grades the opportunity to learn teamwork, get active and have fun while forming new friendships.
Taking home the gold in the 5th/6th grade division this past season was the Texas Heat, while the Rockwall Tigers capped off their undefeated regular season with a championship in the 2nd/3rd/4th grade division.
This summer, the Rockwall Y will host a brand new, fully-integrated soccer camp offered by Challenger Sports from June 24th-28th and July 29th-August 2nd. The all new Challenger International Soccer Camp will offer programs for each age and ability level. The camp combines the most popular elements of Challenger's two existing camps – British Soccer and TetraBrazil – to provide effective techniques used by youth soccer clubs worldwide.
The TinyTykes program will provide 3- to 5-year-olds with fundamental soccer activities, games, and stories, designed to develop technical skills along with physical and social development. The Half Day Camp for 6- to 14-year-olds will provide three hours of skill development each day. All Challenger Sports International soccer campers will receive a camp ball and t-shirt, a coaching app and 20 skill videos, and access to Challenger's online coaching library. Click here for more information.
Registration for fall sports at the Rockwall Y begins on July 1. To register visit www.jerchiltonymca.org/.
By Austin Wells, Blue Ribbon News.