He brought me to the banqueting house, and his banner over me was love. –Song of Solomon 2:4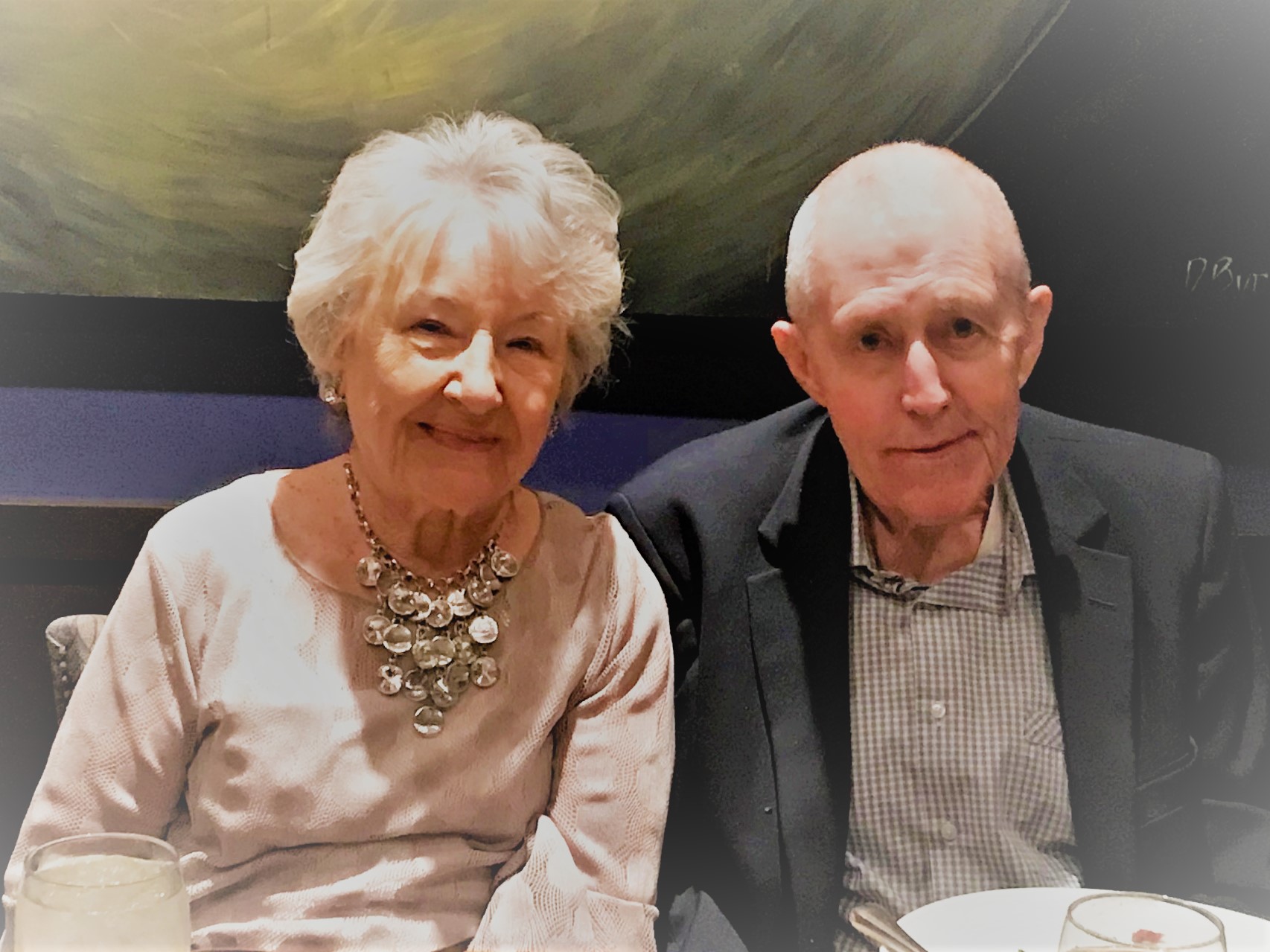 Heart-shaped chocolate boxes abound for Valentine's Day, and some can be found even in senior-living communities, though romantic couples are hard to find. But one residential center I have visited was abuzz for months over a pair of love birds in their 80s.
J.C. and Marion avoided public displays of affection – like hand-holding – since "people talk." But the couple couldn't hide their joy, especially from residents who'd noted their pre-courtship behavior: withdrawn (him); solitary (her).
It all started with a game of bridge. Marion, my mother-in-law, knew her way around the table. She had lived alone for 25 years and preferred independent activities like exercise, prayer, and personal Bible study, but she also enjoyed playing bridge. "It keeps an old mind sharp," she explained. Her otherwise limited social life consisted of attending Sunday worship services and providing Christian mentoring for local women.
Providence may have brought J.C. to the table. The former engineer who once flew helicopters had holed up in his apartment for nearly a year, surfacing only at dining room hours. His wife of 57 years had died unexpectedly just weeks before their planned transition to assisted living. Grief and stage-four pancreatic cancer kept the formerly sociable man from caring about his new surroundings. For months, J.C.'s daughters pleaded with him to get out and meet people; he complied by signing up for bridge.
Shortly after J.C. rejoined the living, Marion noticed the new bridge player walking toward the courtyard bench where she sat reading. He seemed glad to see her, saying, "I'd like to learn some tips on the game."
J.C. later admitted to Marion that her voice and personality delighted him and made him want to spend time with her each day. Marion's initial interest in J.C. was limited to his soul. She learned he'd faithfully attended church all his life without ever reading the Bible.
A brilliant man, J.C. began to study the Bible with Marion, and he asked compelling questions that led to meaningful discussions between them. As the weeks passed, his flame of interest in God's Word became a fire of desire to know God in a personal way. J.C. soon fell in love – with Marion, and with Jesus, his Savior.
Marion observed the naturally kind and compassionate man go out of his way to assist others. She came out of her shell around him, realizing she'd been lacking in the love department by keeping to herself. And her heart warmed to J.C.
The depth of love the two began to enjoy surprised and overwhelmed them. Marion, who'd felt unlovable for most of her life, described it as "a gift from God, heavenly, more than I can comprehend."
In late fall, J.C. and Marion invited their families to meet for dinner in a private room of an Italian restaurant. We all interacted awkwardly until J.C. rose from his seat, which took a while. In wide-eyed wonder we watched him struggle to pull a ring box from his suit pocket and ask for Marion's hand.
By Valentine's Day, their March wedding plan took a back seat as J.C.'s cancer moved to the front. Their love story would close in the same way it had begun, with the comfort of God's Word. On the peaceful evening of J.C.'s departure, Marion read to him from the book of Romans: "Hope does not disappoint us, because God has poured out his love into our hearts by the Holy Spirit" (Romans 5:5, NIV).
By Patti Richter. Patti writes and edits Christian faith articles and has co-authored Signs of His Presence: Experiencing God's Comfort in Times of Suffering (March 2019). Read more of her essays at blueribbonnews.com/category/faith.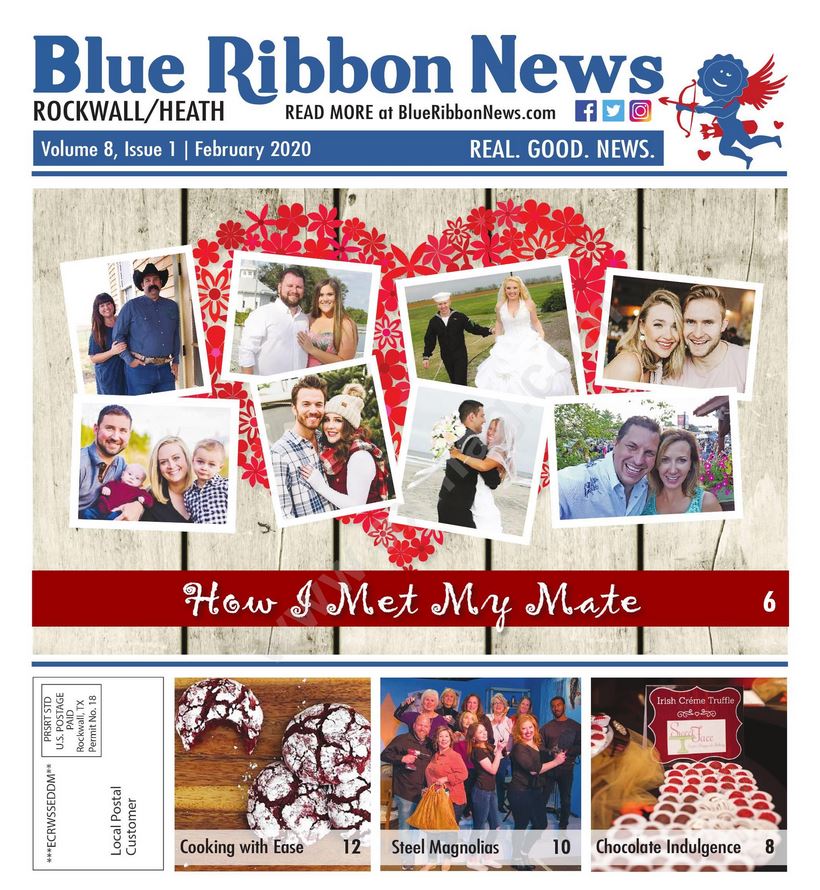 Our print edition is delivered free to ~15,500 homes in Rockwall and Heath, TX.
To share your good news and events, email editor@BlueRibbonNews.com.
Subscribe to our email newsletter here.
Advertising: 214-342-8000 or advertising@BlueRibbonNews.com.