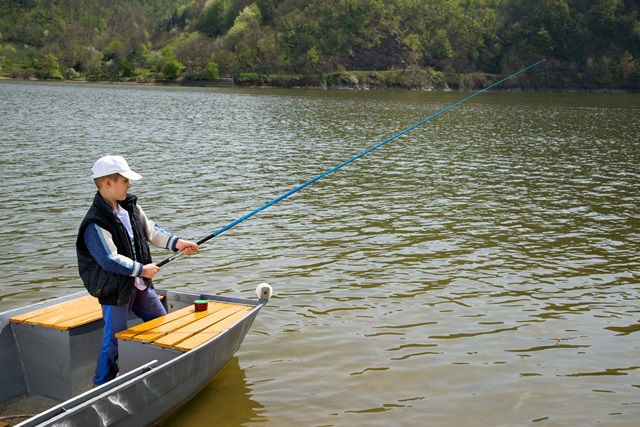 (ROCKWALL, TX – March 15, 2020) Motoring the boat out toward the clump of trees, I was excited about the fishing spot. I knew the area but had not actually fished it. According to my sources, though, we'd haul in some good ones. It would make a huge impression on my buddy and his dad and I would feel accomplished as their "fishing guide." Suddenly, as the boat glided through the water, I felt a low rubbing on the hull—a submerged tree. I shifted into neutral to not damage the propeller. Whatever it was, it was under the center of the boat. I reversed the motor but to no avail. The boat wouldn't budge and we were a half mile away from shore and the cell phone had yet to be invented.
At 15, when I wasn't fishing with my dad on Reelfoot Lake (in Tennessee), I took friends of our family. I'd prep their rods, reels, and get the bait all set. I'd check the boat and plan the trip and then we'd catch fish while Dad stayed behind at the cabin setting up for a big fish fry on our return.
But fish fries and stories of great catches were now off the agenda. My new charge was to get the boat off the log but all the tricks I had used in the past weren't working. Worst case scenario was we get out of the boat into summer snaky waters and attempt to shove the lightened vessel off the log, but that was the last thing I wanted.  So, I had my buddy and his dad sit on each end of the boat. Then I cranked the motor and shifted into reverse and gave a little throttle. From there I ran from the back of the boat to the front to create a seesaw-like effect. The boat shifted and groaned and soon we were off and moving again. We reached the hot spot just a half hour later than planned and still caught a ton. Back at the cabin as my buddy and I cleaned fish, we recounted the adventure to my dad.
As I reflect on this story from my teen years, I'm witnessing my first pandemic panic. Coronavirus fears have shelves emptied of toilet paper (still am clueless of that one), long checkout lines, store limits on products, and folks on edge. It's revealed to me just how important those lessons I learned in the woods and on the water can be and how they could help us today.
First, be calm. Panic is poison. The first rule of survival is to stay calm. With calm comes perspective and perspective produces better decisions. In that boat with the sun rising high and a lack of food and water, I could've freaked out and started swimming—and then I could've worn myself out and drowned. But just taking a breath, I was able to think of a few options before bailing ship. The toilet paper shortage started with someone panicking and they started piling Charmin like they weren't making it anymore, that in turn caused others to freak because they didn't want to be stuck with using leaves from the back yard. As a result, at this moment, folks are in a bit of a rub (pun intended).
Second, be positive. It's taught in Marine Corps boot camp: a positive attitude can get you through the worst times, but a negative one can make the best times bad. Once while elk hunting in Colorado we were caught in a sudden hailstorm. In seconds ice pelted as we scrambled to camp. We dove into our tents as it hailed harder and all we could do was laugh. Eventually, it slowed, and we made a hot cup of coffee and giggled and shivered as the sun finally broke through. Attitude was everything in that tough situation.
Finally, be flexible. Life is going to be temporarily different. I just learned I may be teaching online. Me, a bibliophile, a books-with-paper-fiend teaching electronically? It will definitely be a challenge, but it can get done, it'll have to get done.
And if nothing else, we'll have quite a tale to tell of March 2020, we just need to have perspective and a few laughs and adjust when we need to.
By Blue Ribbon News contributing writer Scott Gill, 8th Grade English, Language Arts, Reading Boys Coach J.W. Williams Middle School.
---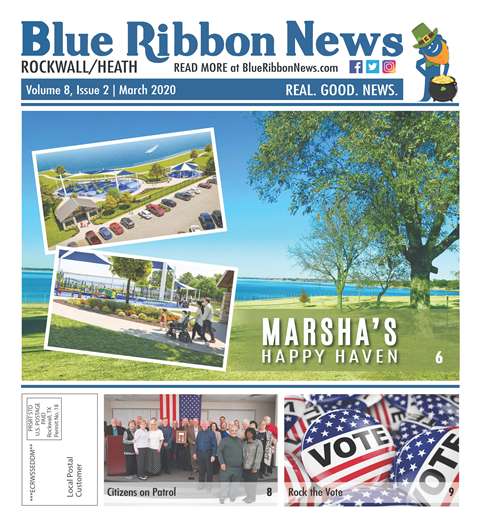 Our print edition is delivered free to ~15,500 homes in Rockwall and Heath, TX.
To share your good news and events, email editor@BlueRibbonNews.com.
Subscribe to our email newsletter here.
Advertising: 214-342-8000 or advertising@BlueRibbonNews.com.