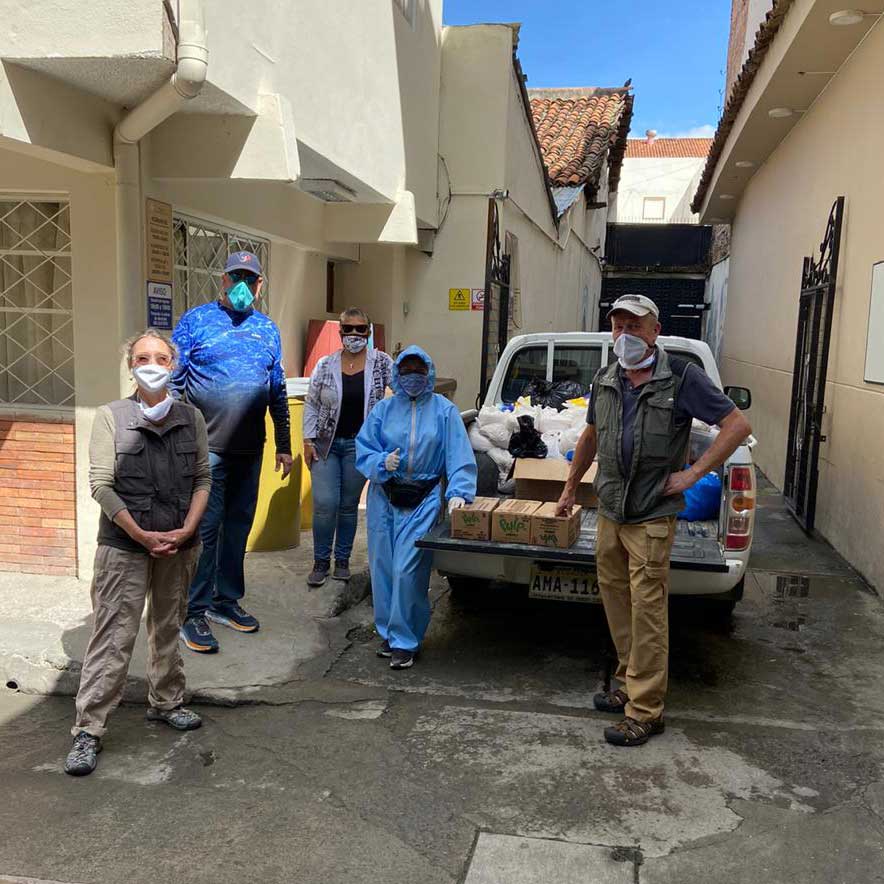 ROCKWALL, TX – July 27, 2020 — As Covid-19 continues to ravage nations across the globe, the pandemic has become especially detrimental to populations in developing countries like Ecuador. That's why former Rockwall residents Desmion Dizney and Bill O'Brien are looking to turn the tide for the starving poor in Cuenca, Ecuador, one meal at a time.
Dizney – a former teacher at Rockwall High School – along with O'Brien and Jeffrey Schmidt are co-directors of the Cuenca Soup Kitchen, which serves hot meals and provides access to clothing and other basic items for Ecuadorian families in need and Venezuelan refugees.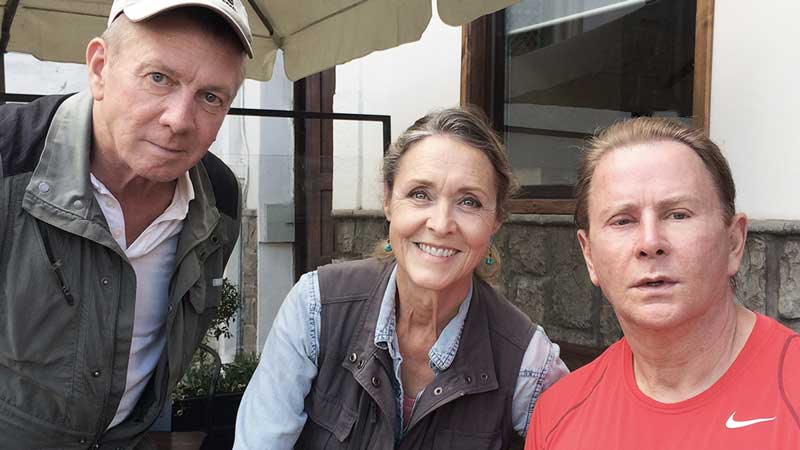 The soup kitchen was founded In 2017 when Bob Higgins, an expat from the United States living in Cuenca, Ecuador, saw the need to provide meals to the hundreds of Venezuelan refugees coming into the country daily. When Higgins decided to move to another city, he turned over the operations of the soup kitchen to Dizney, O'Brien and Schmidt.
"What drew Bill and I to this cause is that there is just tremendous need," Dizney said. "Like many developing countries and even places in the United States, there is a wage gap. Cuenca is a pretty modern city, but you still have this big gap between the have's and the have-not's. Being a have-not in a developing country can be pretty difficult.
"Another thing that drew us to it is that Venezuela was crashing, and those refugees were literally walking across the mountains from Venezuela through the country of Columbia and much of Ecuador to find themselves here. What we were providing was often the only meal of the day for them."
---
---
Due to the rapid rise of Covid-19 cases, on March 12 the Ecuadorian government ordered the kitchen, along with most other shops and businesses, to shut down. But the pandemic hasn't changed the Cuenca Soup Kitchen's mission, only its method. They have teamed up with other foundations and are raising funds to purchase food and deliver food kits across the rural mountainous areas of Cuenca, much of it done on horseback.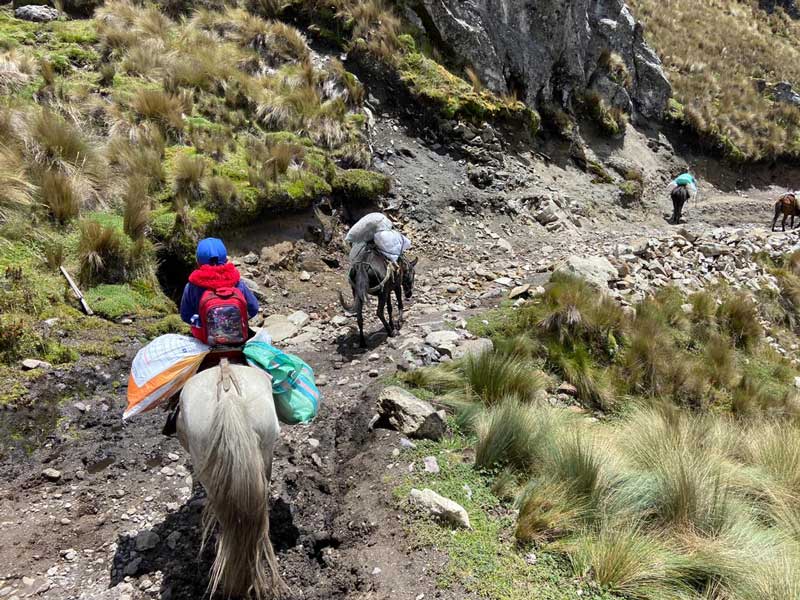 In each of those kits, there is enough food for a family of five to have one snack-sized meal and a larger meal per day, seven days a week. Dizney said they are feeding up to 100 families (about 500 people) every week, while also sending cleaning supplies such as alcohol, detergent and toilet paper in an effort to help stem the spread of Covid-19.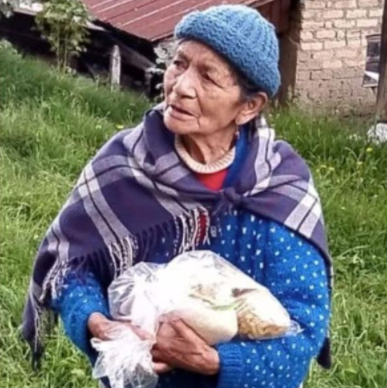 Dizney said the Ecuadorian government measures to stop the spread of the virus have been effective but more restrictive than those implemented in the U.S.
"It's a double-edge sword: it's been helpful in terms of the spread of Covid-19, but it's been detrimental in terms of the economic impact," Dizney said.
According to Dizney and O'Brien, the Ecuadorian government originally implemented a nationwide curfew from 2 p.m. to 5 a.m. Driving was limited to certain days of the week depending on the last digit of your license plate number. Only banks, grocery stores and telecommunications offices were allowed to remain open.
Only within the last few weeks they have begun lifting some of those restrictions. Some stores and restaurants were allowed to re-open, but with very limited capacity.
"If you go into a grocery store here, or any other shop, your body is completely sprayed with an alcohol disinfectant, your temperature gets checked, you are required to wear a mask, and they put hand sanitizer on you – all before you walk in," Dizney said.
Dizney and O'Brien worry that many of the smaller businesses in the area won't be able to financially survive the severe blow to the economy caused by the virus.
"There are many mom-and-pop shops and restaurants that aren't able to weather this economic downturn," O'Brien said.
---
---
Recently, a local orphanage called Hogar Miguel Leon was hit hard by the virus. Hogar Miguel Leon is a special orphanage run by priests and nuns which houses the elderly and young people with extreme disabilities who have no family to care for them. When the facility experienced an outbreak of Covid-19 cases, they had to borrow funds from their operating budget to pay for tests, so that those who tested negative could be quickly relocated to another facility.
Cuenca Soup Kitchen began accepting donations to help fund the tests for those in need at Hogar Miguel Leon (the swab tests were $80 for each test). Thanks to the tremendous supporters of the soup kitchen, along with Helping Kids in Ecuador and the local Club Rotario Tomebamba, they were able to raise enough funds to cover all tests for those who needed it at Hogar Miguel Leon.
O'Brien said the soup kitchen needs to raise $1,500 per week in order to feed 500 people.
"Right now we're limited to that number of people because those are the donations we can pretty much count on," he said. "As is occurring everywhere however, the donations are dropping off due to the impact of Covid-19. A large amount of our donations come from the Expat community here in Cuenca, mostly Americans and Canadians that help us on a monthly basis."
To make a donation to the Cuenca Soup Kitchen and help support its mission, visit www.cuencasoupkitchen.org or donate by PayPal by emailing jeffrey@jlsdesigns.net.
By Austin Wells, Blue Ribbon News. Photos courtesy of Cuenca Soup Kitchen.

---
---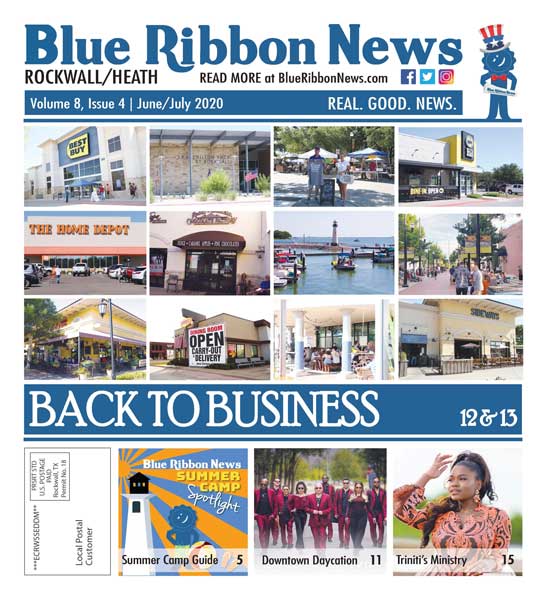 Our print edition is delivered free to ~15,500 homes in Rockwall and Heath, TX.
To share your good news and events, email editor@BlueRibbonNews.com.
Subscribe to our email newsletter here.
Advertising: 214-342-8000 or advertising@BlueRibbonNews.com.