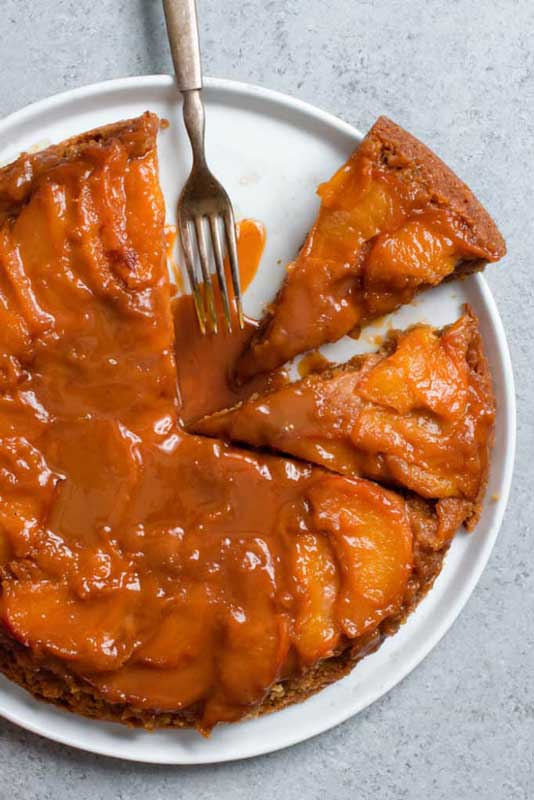 ROCKWALL, TX – August 24, 2020 — What does "amplify black voices" mean? Well, I'll tell you what it means to me. For years, I've collected cookbooks. Cookbooks from my mother, my late mother-in-law, estate sales, vacations, birthdays and holidays. If you ever wonder what to get me…a cookbook is always welcome! The cabinets in my kitchen are lined with cookbooks – over 100 for sure.
A few months ago I began to do some work. Some anti-racism work. I began to learn more about what that word meant, what the word systemic racism meant, and so many others. You see, I didn't know. And I didn't know that I didn't know. I thought not being a racist was the very best we could all do. What I realized is, that's actually the bare minimum we can do. We can do so much more to encourage equality in this nation. As I began to research more about these terms, "amplify black voices" kept popping up in my social media feed, my books and my podcasts. The more I researched, the more I began to think about my own life.
Amplifying black voices means to choose a black "voice" as much as you would choose any other. And by black voice it means artist, designer, writer, speaker, author…chef. So, for me, it was the cookbooks.
As I looked around my kitchen at all of those cookbooks, I realized not one was from a black chef. Out of 100, not one. I never even realized that I had not amplified a black voice in my own kitchen, in my own food writing. I had gotten comfortable with hitting my old favorites when looking for a good southern recipe or a new, easy dessert. I think that's what happens, we get comfortable.
The purpose of amplifying a black voice is to boost its reach. To share it with other people and then they share it, and so on. The goal is for the black voices, or person of color's voices to be equal to the white voices we all hear in a day. Just equal. Not louder, just equal.
I ordered four black-authored cookbooks off Amazon and signed up for about 10 weekly newsletters. I've got about 40 more to go for the voices to be equal in my kitchen, but I think I'm off to a good start. Today, I'll be sharing with you a recipe from Jocelyn Delk Adams aka "Grandbaby Cakes". Since peach season was nearing an end, I found it only fitting to share her recipe for Caramel Peach Dump Cake. Jocelyn's recipes are easy, approachable and oh-so good. She credits her "baking gene" to her grandmother, "Big Mama," and encourages readers to share recipes from generation to generation.
Enjoy,
Melissa Tate

'Granbaby Cakes' Caramel Peach Dump Cake
2-3 cups ripe peach slices with skin removed (about 5-7 medium peaches)
1 cup caramel sauce
1/4 tsp ground nutmeg
1/4 cup peach nectar
1 tbsp pure vanilla extract
1 box yellow cake mix (15.25 oz)
1/4 tsp ground cinnamon
2/3 cup melted butter
Preheat your oven to 350 degrees. Spray a 9-inch cast iron skillet with nonstick spray.
Spread peaches evenly across the bottom of the prepared pan. Drizzle caramel sauce over the peaches and then pour peach nectar over the peaches.
Next, sprinkle cinnamon and nutmeg over peaches and then drizzle vanilla over the peaches.
Cover peaches completely with yellow cake mix and then drizzle melted butter on top.
Bake for 50-60 minutes. Serve with vanilla ice cream and caramel sauce.
By Melissa Tate of Rockwall, as published in Blue Ribbon News August 2020 print edition.

---
---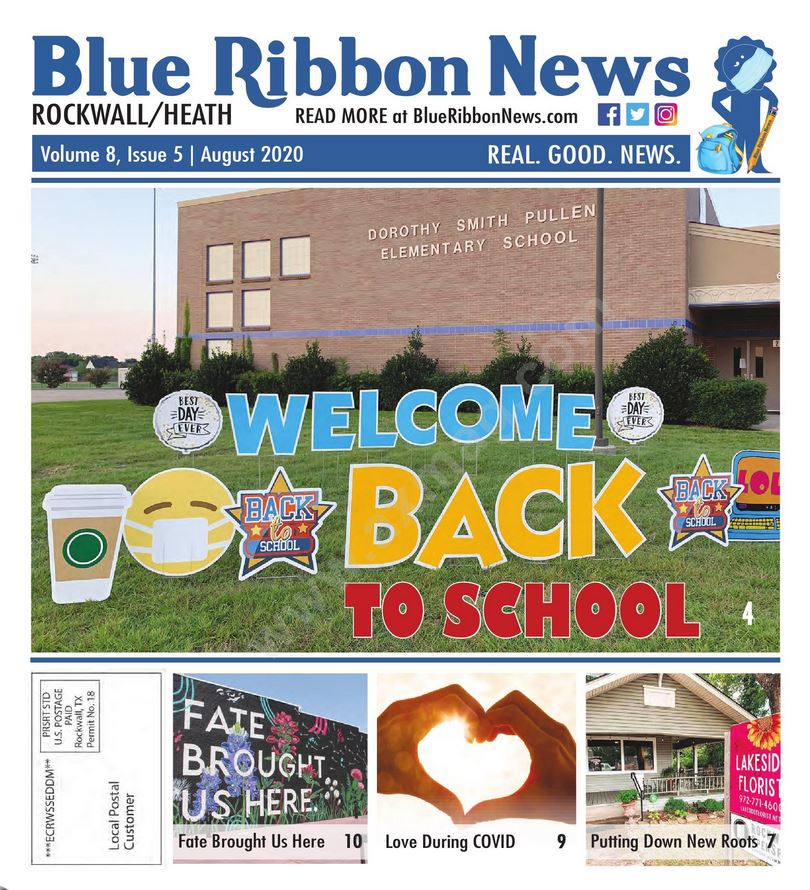 Our print edition is delivered free to ~15,500 homes in Rockwall and Heath, TX.
To share your good news and events, email editor@BlueRibbonNews.com.
Subscribe to our email newsletter here.
Advertising: 214-342-8000 or advertising@BlueRibbonNews.com.