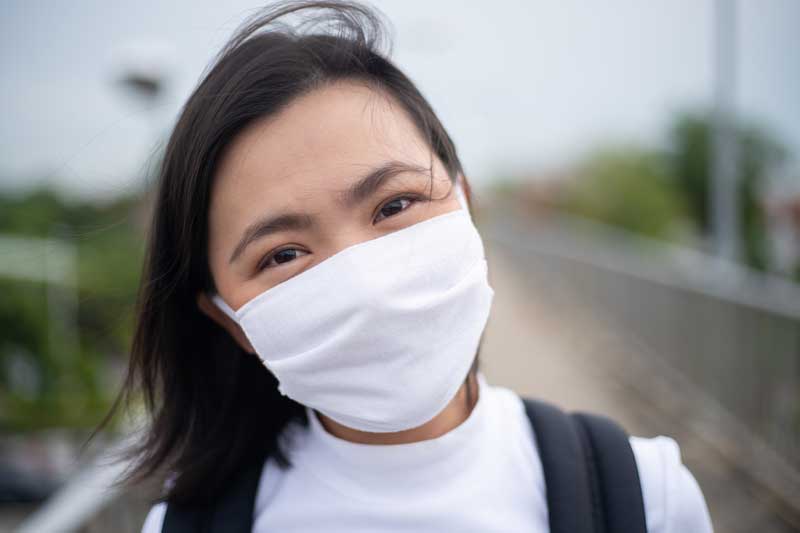 ROCKWALL, TX – August 24, 2020 — The wheels on the bus go round and round after nearly six months of sheltering in place. Two of my grandchildren – sporting colorful new masks – are hopping aboard. Attending school may well become the most notable event of Fall 2020.
To open or not to open? It's been just one of so many questions in this not-so-brave new world. We're in a quandary these days over once simple choices. And our decisions are proving to be no firmer than the quagmire that is officially called COVID-19.
---
---
Quandaries and quagmires, as "Q" words, are valuable in the game of Scrabble. Otherwise we'd prefer to live without them. When stuck in any difficult circumstance, it's better to consider God's "P" words, such as his promises to his people and his purposes for us. I especially like his promise to sustain our planet through every threat: "While the earth remains, seedtime and harvest, cold and heat, summer and winter, day and night, shall not cease" (Genesis 8:22*).
School terms and other man-made establishments, however, remain questionable, currently subject to shutdowns and quarantines. Whether our children and grandchildren are marked "present" for an entire school year or they do their learning at home, I hope they will endeavor to "mind their Ps and Qs."  My mother voiced this expectation of her children back in our day. I never knew what either the P or Q stood for, but I grasped her meaning: mind your manners; watch your behavior; adjust your attitude.
Some adults among us apparently need these reminders as well. In the early months of the pandemic we wore our kindness badge. We checked on the neighbors, showed concern for the elderly, and made donations to food drives. But by mid-summer our hopes for an end to the virus threat were quashed (another Q word we'd rather avoid), and our virtues began to wear as thin as those blue paper masks. Tempers flared, and we've seen news reports of ugly confrontations.
Challenging circumstances reveal a lot about the quality of our faith. Do we find ourselves joining in the latest disputes, wanting to criticize and complain? The apostle Paul instructed believers to be submissive to those in authority. He urged Christians "to be ready for every good work, to speak evil of no one, to avoid quarreling, to be gentle, and to show perfect courtesy toward all people" (Titus 3:1 – 2). Paul would issue no passes for bad behavior during COVID-19.
Tough times can also show us more about God. His Word reveals his goodness to those who trust in him. There, we'll find comforting reminders, such as, "If God is for us, who can be against us?" (Romans 8:31). While pandemics may come and go, his faithfulness endures forever.
Minding our P's could include noticing some prepositions regarding our Savior. God the Father has seated Jesus Christ "far above all rule and authority…. And he put all things under his feet" (Ephesians 1:21 – 22).  "All things were created through him and for him. And he is before all things, and in him all things hold together" (Colossians 1:16 – 17).
These verses suggest that suffering is neither random nor purposeless. Author C. S. Lewis described pain as "God's megaphone to rouse a deaf world." If so, instead of waiting, downcast, for this unpleasant season to end, God's children can remain full of hope.
Jesus left his disciples with comforting words quite similar to that seedtime and harvest promise, "I am with you always, to the end of the age" (Matthew 28:20).
*Scriptures from the English Standard Version
By Patti Richter. Patti writes and edits Christian faith articles and has co-authored Signs of His Presence: Experiencing God's Comfort in Times of Suffering (March 2019). Read more of her essays at blueribbonnews.com/category/faith.
---
---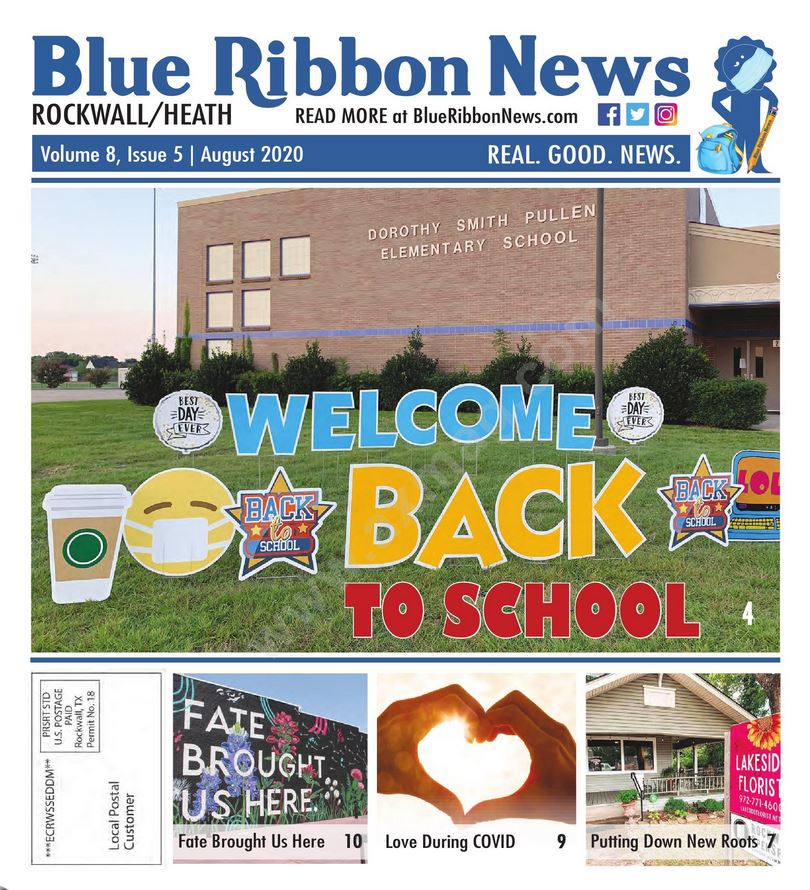 Our print edition is delivered free to ~15,500 homes in Rockwall and Heath, TX.
To share your good news and events, email editor@BlueRibbonNews.com.
Subscribe to our email newsletter here.
Advertising: 214-342-8000 or advertising@BlueRibbonNews.com.