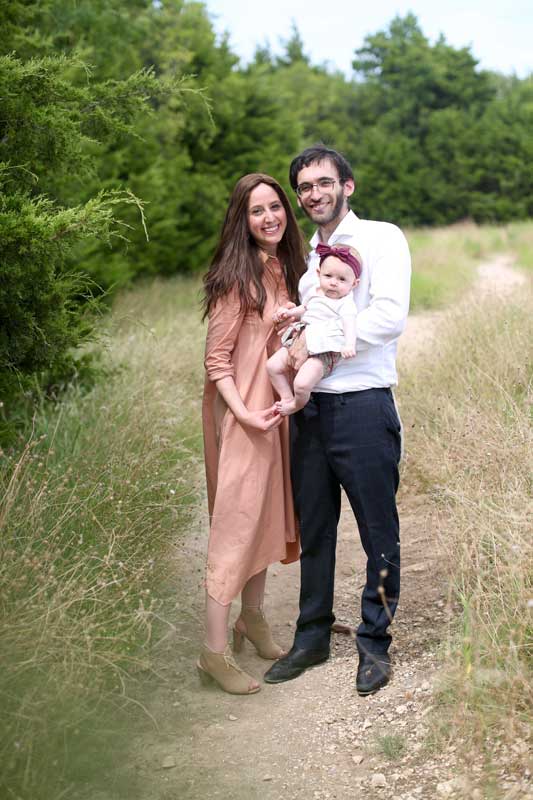 ROCKWALL, TX – October 30, 2020 — Meet Moishy Kalmenson, a local Rabbi who along with his wife Chana is looking to create a warm and vibrant Jewish community center for Rockwall County known as a Chabad House.
Chabad is a worldwide movement providing Jews all around the world with a place where they can embrace their duties, heritage and traditions in a comfortable and relevant way. The movement was founded in 1775 by Rabbi Schneur Zalman of Liadi. The name Chabad is actually an acronym of three Hebrew words meaning wisdom, understanding and knowledge — Chochmah, Binah, and Da'at. Chabad grew to become one of the most widespread Jewish movements out there today, creating vibrant Jewish communities and giving Jews everywhere the opportunity to enjoy the beauty, joy and love of Judaism, no matter their level of observance or affiliation.
---
---
After Revi Shababo-Menasche (owner and operator of The Bagel Lady shop in Rockwall) had started a group known as the Jews of Rockwall County, she contacted Chana's father who runs a Chabad center in Plano. He learned that Rockwall had quite a large Jewish population (more than 120 members in the Jews of Rockwall County Facebook group) and felt the community was ready for a Chabad community center complete with children's programming, Bar/Bah Mitzvah, adult education, Hebrew school, holiday programming and much more.
And thus began the journey for Rabbi Moishy and Chana to create a Chabad center for Rockwall County. They kickstarted the movement during the Hebrew holiday of Sukkot from Oct. 2-9 by creating Rockwall's first ever mobile sukkah – a temporary hut constructed on the back of a pickup truck.
"During Sukkot, we remember how God took us through the desert on our way out of Egypt, and he shielded us and sheltered us," Rabbi Moishy said. "So we build these huts and spend time in them as a way of remembering God's kindness to us. There's also a lot of meaning there of perspective; for a week out of the year, we move out of our homes and into a temporary space, and reflect on the meaningful things in life."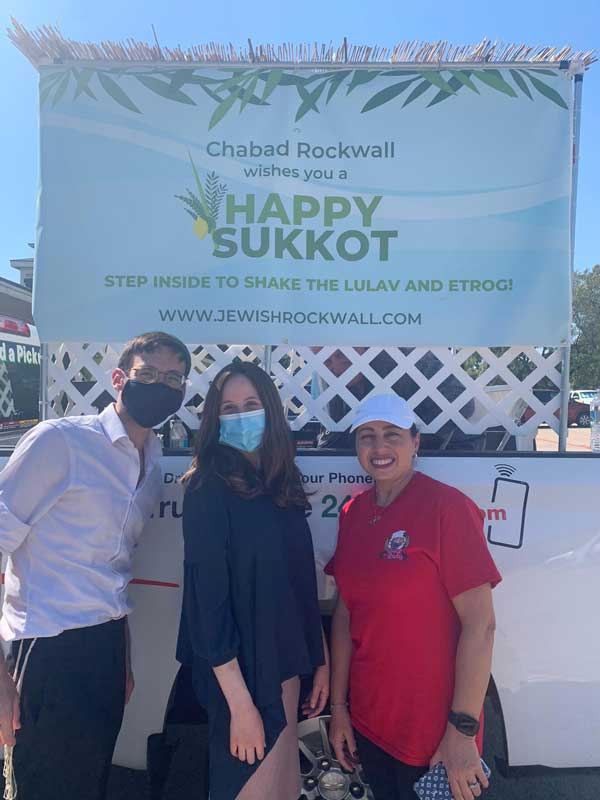 They drove the sukkah all around Rockwall to The Harbor, The Bagel Lady shop, and Harry Myers Park, and were excited to welcome more than 35 visitors to their sukkah.
"It was really very special," Rabbi Moishy said. "Many of the Jews in Rockwall had not seen a sukkah in years, so it was a great opportunity for them to celebrate our tradition. The feedback we received was truly amazing, and everyone who visited was very supportive and excited to hear that we were wanting to start a Chabad center in Rockwall."
Connecting Jews within their communities is a lifelong passion for Rabbi Moishy, whose siblings and father teach Judaism around the world.
"Every Friday without fail, my father would drive around the community and meet with other Jews to do a mitzvah," Rabbi Moishy said. "That resonated with me, that he would connect with people and bring them a smile and the opportunity to do a mitzvah which they otherwise would not have been able to do. Growing up in that atmosphere, I knew that connecting Jews to their heritage was what I wanted to do. I'm humbled to have that opportunity here in Rockwall."
Rabbi Moishy said they hope to begin activities and children's programming soon. They're currently determining a location for the center that will best serve the most people's needs within the Jewish community in Rockwall County.
"We feel like there's already an inherent and beautiful sense of community here and that people are so supportive of one another, and we want to build off of that," Rabbi Moishy said. "Rockwall in itself is a gorgeous community, but the people here are even more so."
Rabbi Moishy and Chana invite the community to celebrate Hanukah at The Harbor on Dec. 13 at 5 p.m. with a public menorah lighting, light refreshments, and children's crafts and activities.
By Austin Wells, Blue Ribbon News. Courtesy photos.
RELATED NEWS
Rockwall's 'Bagel Lady' connects local Jewish community through Jews of Rockwall County group
---
---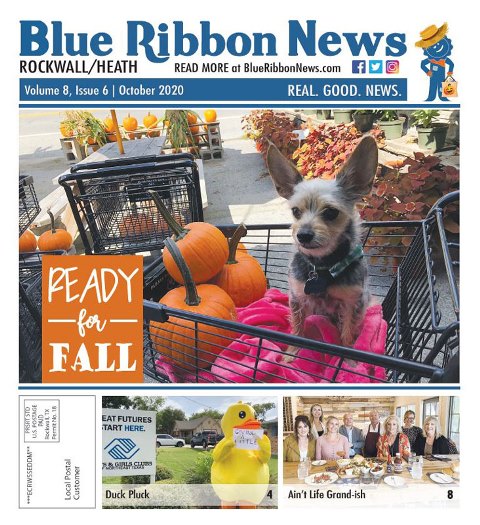 Our print edition is delivered free to ~15,500 homes in Rockwall and Heath, TX.
To share your good news and events, email editor@BlueRibbonNews.com.
Subscribe to our email newsletter here.
Advertising: 214-342-8000 or advertising@BlueRibbonNews.com.