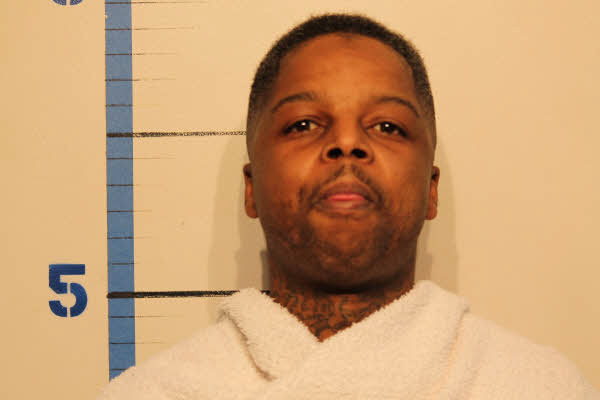 ROCKWALL, TX – Nov. 20, 2020 – This week, a Rockwall County judge sentenced Rockwall County resident, Timothy Bobo, age 37, to 40 years in the Texas state penitentiary for the felony offense of Aggravated Robbery.  382nd Judicial District Judge Brett Hall announced the sentence after a hearing before the court in which multiple witnesses testified.  Bobo will not be eligible for parole until he has completed at least 20 years of his sentence.
Testimony showed that on January 27, 2020, at approximately 2:00 a.m., defendant Timothy Bobo entered the Walgreens located at Ridge Road and Horizon Road in Rockwall and proceeded to the pharmacy section of the store. Bobo then jumped over the pharmacy counter, pulled out a .38 revolver, and walked towards the only pharmacist who was working early that morning. As he brandished the weapon, Bobo held out a grocery sack and told the victim to fill it with as many prescription pills as she could. Bobo directed the victim to focus on filling the bag with Xanax, Hydrocodone, Adderall, and Oxycontin. It is estimated that Bobo left the Walgreens store with over 4,000 prescription pills.
Rockwall Police Department officers were dispatched to the Walgreens after Bobo fled the scene. In the time immediately following the robbery, officers were not able to identify the suspect from surveillance footage so Rockwall PD detectives put out news bulletins on local media outlets, including social media, with Bobo's photograph and information about the robbery. In the following days, detectives received multiple tips which helped them narrow down their search to Bobo. With the assistance of detectives in the Dallas Police Department, Rockwall PD detectives pinpointed Bobo's location through his phone, and a search warrant was executed at a residence in Dallas County on February 4, 2020. Bobo was found at the residence along with the revolver that was used in the robbery, dozens of baggies filled with prescription medications ready to be illegally trafficked, and other evidence that helped detectives link Bobo to the robbery.
The victim emotionally testified against Bobo at the sentencing hearing. Judge Hall heard testimony of how the victim still suffers from anxiety attacks, fear, and psychological trauma. In addition to police officers who worked the various scenes, prosecutors also called a gang expert from the Dallas Police Department to testify about Bobo's involvement in a violent gang called "The Vice Lords".
Prosecutors presented additional evidence that Bobo had multiple prior criminal convictions out of Tennessee, including three (3) felony offenses of Possession of a Controlled Substance with Intent to Manufacture/Deliver/Sell.
Lead prosecutor Ty McDonald praised the bravery of the victim on the scene and in court.  "I really believe that her quick-thinking actions while being held at gunpoint during the robbery kept her and other Walgreens employees safe that morning," he said.  "Her brave and emotional testimony, along with the hard work of Rockwall PD officers and detectives, gave Judge Hall everything he needed to reach a just outcome in this case."
"Thankfully we don't very often see this kind of violence impact our community," said Rockwall County District Attorney Kenda Culpepper.  "When it does, however, I'm glad we have expert resources at hand to make sure justice is served.  Everyone did a great job in this case."
---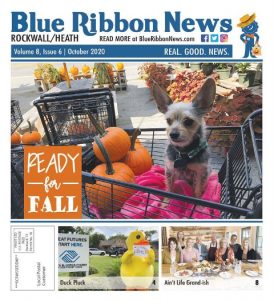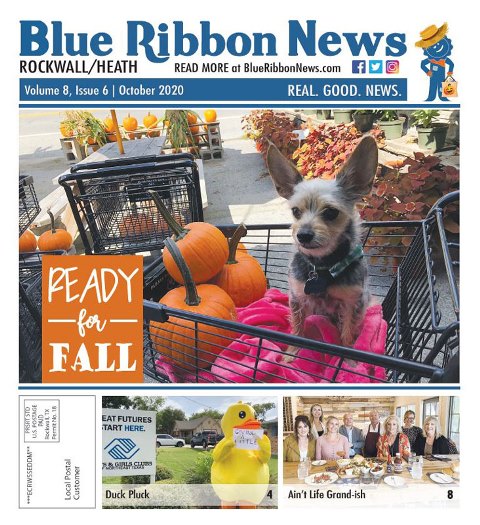 Our print edition is delivered free to ~15,500 homes in Rockwall and Heath, TX.
To share your good news and events, email editor@BlueRibbonNews.com.
Subscribe to our email newsletter here.
Advertising: 214-342-8000 or advertising@BlueRibbonNews.com.