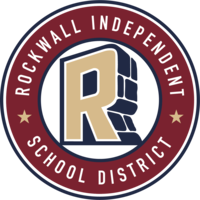 Rockwall ISD Board of Trustees Monthly Meeting
Tuesday, November 17, 202
NOTE: Board meeting summaries highlight different agenda items due to limited audience opportunities at Board meetings as a result of the COVID-19 pandemic. Board meeting videos are available for viewing within 24-hours of the meeting at www.rockwallisd.com. 
Amy Hilton and Stephanie Adams Take Oath of Office
Newly elected Board of Trustees took the oath of office at Tuesday's monthly meeting. Amy Hilton was voted to the Place 6 position in the November General Election, filling the seat left by Leigh Plagens. Plagens retired after 18½ years of service on the Rockwall ISD Board of Trustees. Stephanie Adams was re-elected to serve as Trustee for Place 7.
Spring 2021 Instructional Planning
I. Campus Survey
K12 Insight presented the results for the Spring 2021 Instructional Planning Survey for Campus Staff that was conducted in October. The goal of Rockwall ISD is to have students in school building where they can receive the best instruction in front of outstanding educators in a safe social/emotional setting while providing mitigations measures for students, teachers, and staff. The survey sought feedback on professional resources and support needed in preparation for the spring and specifically asking high school staff about providing in-person learning five days a week to high school students. The survey feedback will assist in determining any additional measures for the spring semester to further support staff. The following are a few highlights of the survey which is posted to the District website https://www.rockwallisd.com/Page/16692:
57% of all high school staff respondents are comfortable or somewhat comfortable with students returning to campus for five days a week in-person learning;
76% of all high school staff respondents prefer students to have an additional orientation regarding health and safety measure should students return to five days a week in-person learning, and;
90% of all respondent have access to proper personal protective equipment (PPE).
II. COVID-19 Impact
District leadership expressed appreciation to the teachers and staff for their commitment to serve students and community during this challenging first semester. From August 6, 2020, to Tuesday, November 10, 2020, Rockwall ISD has experienced 154 student lab-positive cases and 74 staff lab-positive cases. Even with robust mitigation solutions at campuses, our staff continues to be challenged in operations as 226 staff have been impacted due to COVID-19, placing a difficulty in providing daily school services including delivering instruction to our students in their absence.
III. Administrative Consideration: Two Learning Models for High School
Spring 2021 begins Wednesday, January 6, 2021. Moving forward, the District will plan for two learning models for high school students: five days a week in-person learning (not hybrid) or remote learning. Safety for students, teachers, and staff continues to be the priority with the goal to ensure all measures are considered for the return of students in-person five days a week at the high school level. The timeline for planning includes:
Week of Nov. 17  
Release Spring 2021 Commitment to Change form for parents to include the consideration for five days a week in-person learning (grades 9-12) and remote learning options.
Dec. 1  
District and campuses will review Commitment to Change form results for Spring 2021.
Dec. 2-17  
Campuses will finalize plans for Spring 2021 and identify any additional safety mitigation needs, additional staff needs, and instructional needs.
Dec. 14   
Provide final spring 2021 instructional planning information at Board Meeting.
Board Approves Reconvening Facilities Bond Committee in Spring 2021
The Board of Trustees approved the recommendation made by Senior Chief Financial Officer, David Carter, to reconvene the work of the Facilities Bond Committee in the Spring of 2021. The committee, made up of 60 parents, teachers, and staff, began reviewing facility needs in February 2020. The work was suspended due to the District's emergency closure. The community-based committee is charged by the Board of Trustees to:
Maximize fiscal resources by prioritizing needs of programs and facilities*,
Investigate measure to analyze and address growth impacts on the District *, and
Keep students at the center of all recommendations.
*Note: Rockwall ISD Strategic Plan goals
Elementary #16 Zoning, Facility Naming and Naming of Principal Timeline Announced
Dr. Kelvin Stroy, Chief of Student Services, announced the following timeline for Elementary #16, located in the Williamsburg subdivision:
Monday, December 7, 2020 – Posting of Principal position
Wednesday, January 13, 2020 – Community Information Meeting, Shannon Elementary School (possibly virtual)
Thursday, January 14, 2020 – Community Information Meeting, Springer Elementary School (possibly virtual)
Beginning Tuesday, January 5-29, 2021 – Nomination period for naming of Elementary School #16
Monday, February 1, 2021 – Submit zoning plan recommendation to Board of Trustees at Board Work Session
Monday, February 15, 2021 – Submit ES #16 attendance zone, naming of school and name of new principal at Board of Trustees Meeting
Board summary provided by Rockwall ISD, for publication in Blue Ribbon News. 
---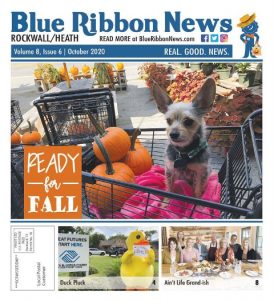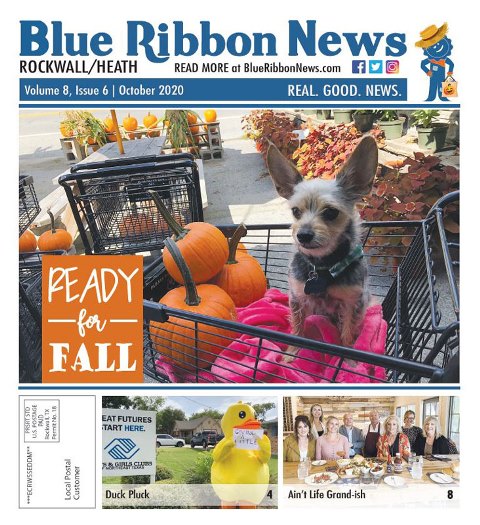 Our print edition is delivered free to ~15,500 homes in Rockwall and Heath, TX.
To share your good news and events, email editor@BlueRibbonNews.com.
Subscribe to our email newsletter here.
Advertising: 214-342-8000 or advertising@BlueRibbonNews.com.