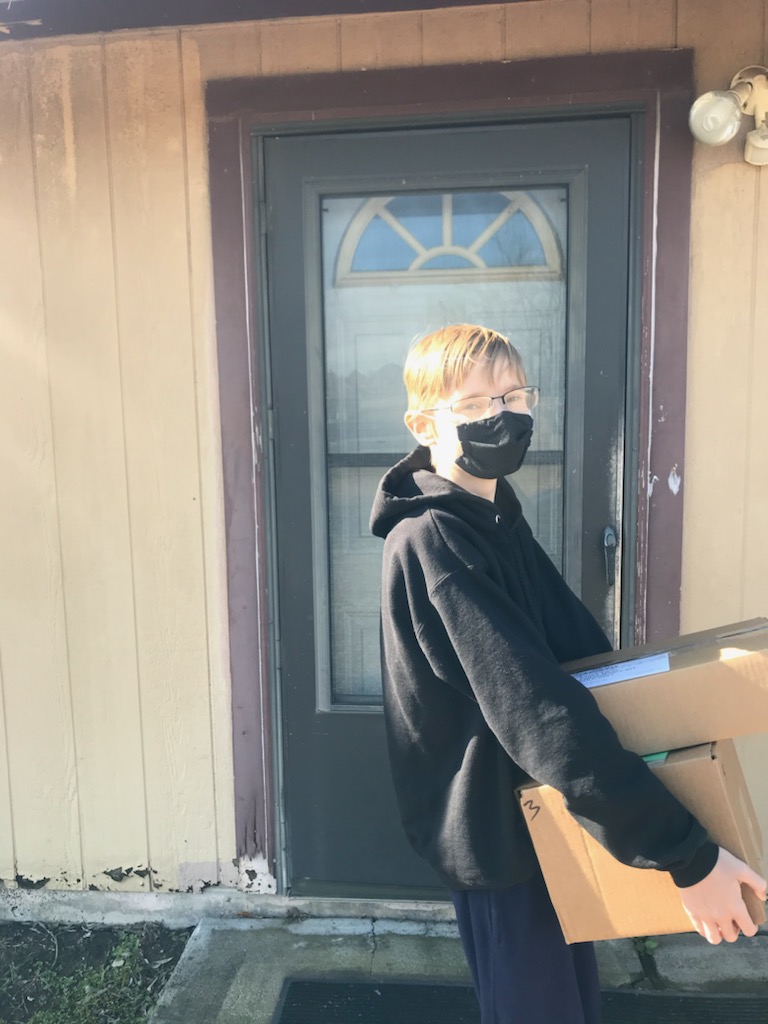 ROCKWALL, TX – Jan. 28, 2021 – Evan was a normal 12-year-old who liked running, computers, and friends.
One weekend, a visit to a walk-in clinic for stomach pain turned into a diagnosis of acute lymphoblastic leukemia. We knew from the beginning that treatment would last 3 – 3 1/2 years, but we didn't anticipate everything that would happen. About a year into his treatment, Evan learned that one of his chemotherapy medications had significantly damaged the bone in his right hip, requiring him to stay off that hip indefinitely. Evan started high school a few months later with crutches and a wheelchair.
As his mom, I knew that I had always wanted him to volunteer during high school, to contribute to a project bigger than himself. With Evan's new disability and ongoing cancer treatment, it seemed even more important to give him a way to be involved in the community. At the same time, his mobility challenges and compromised immune system meant that we had to get creative about finding volunteer work that would work well.
While we were brainstorming about volunteer options, Evan remembered all of the positive moments he'd had with volunteers at the hospital. I think he wanted to provide that same kind of one-on-one interaction to someone else. He chose Meals on Wheels Senior Services of Rockwall County in October 2019 and has been really happy with that choice ever since.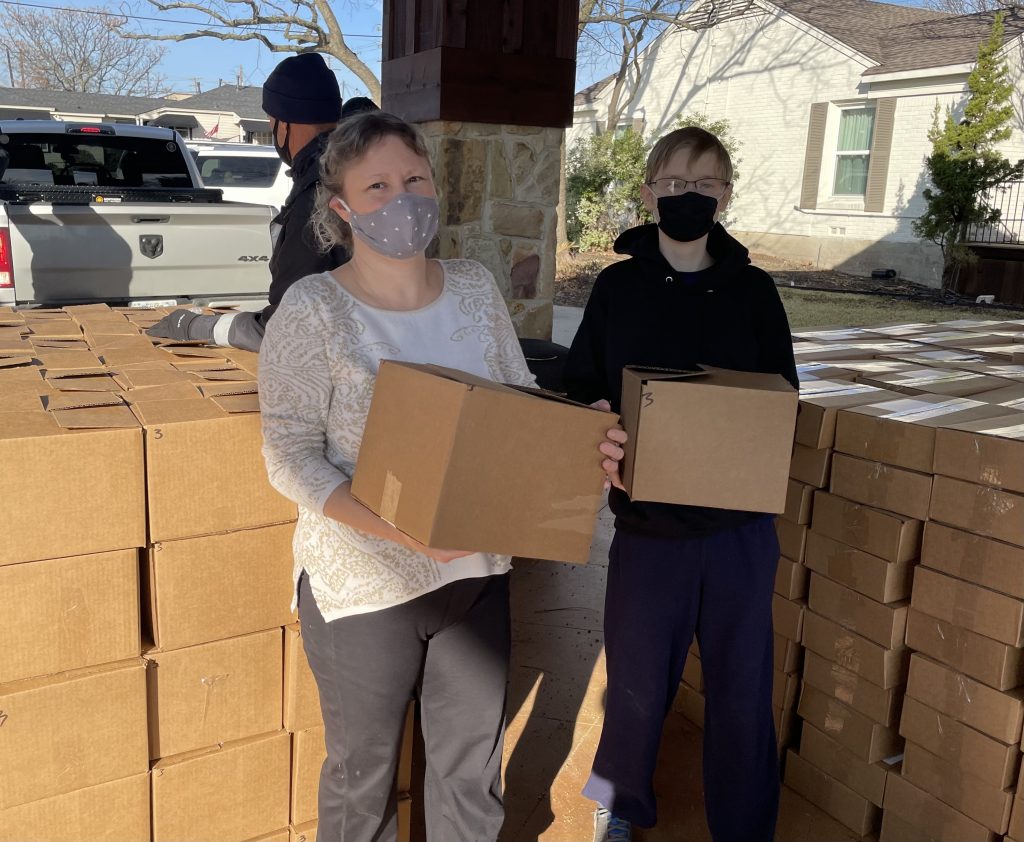 Evan really likes delivering meals. He couldn't initially carry the meals (on crutches), but he would get out of the car at every house to say hi to clients. I think he got a kick out of their reactions – when they see a teenager on crutches out in the middle of the school day, they don't know quite what to say. He gets to tell them about his homeschool schedule (which we adjust on Thursdays for the Meals on Wheels route) and sometimes about his cancer treatment. He also likes hearing little bits about their lives and memories – and remembers virtually everyone that we've ever delivered to.
Meals on Wheels Misson: To keep the elderly and disabled citizens of Rockwall County living in their homes as long as safely possible through nutritious meals, supportive services, and daily human contact.

Due to the Coronavirus pandemic, the kitchen where daily meals are normally prepared was closed and will not reopen until safe to do so; in the meantime, MOWSS has been distributing emergency frozen meal boxes weekly to help clients through this period. A $50 donation will provide one senior with an Emergency Food Box fill with non-perishable food to last about 10-14 days. CLICK HERE to learn more or to make an online donation now.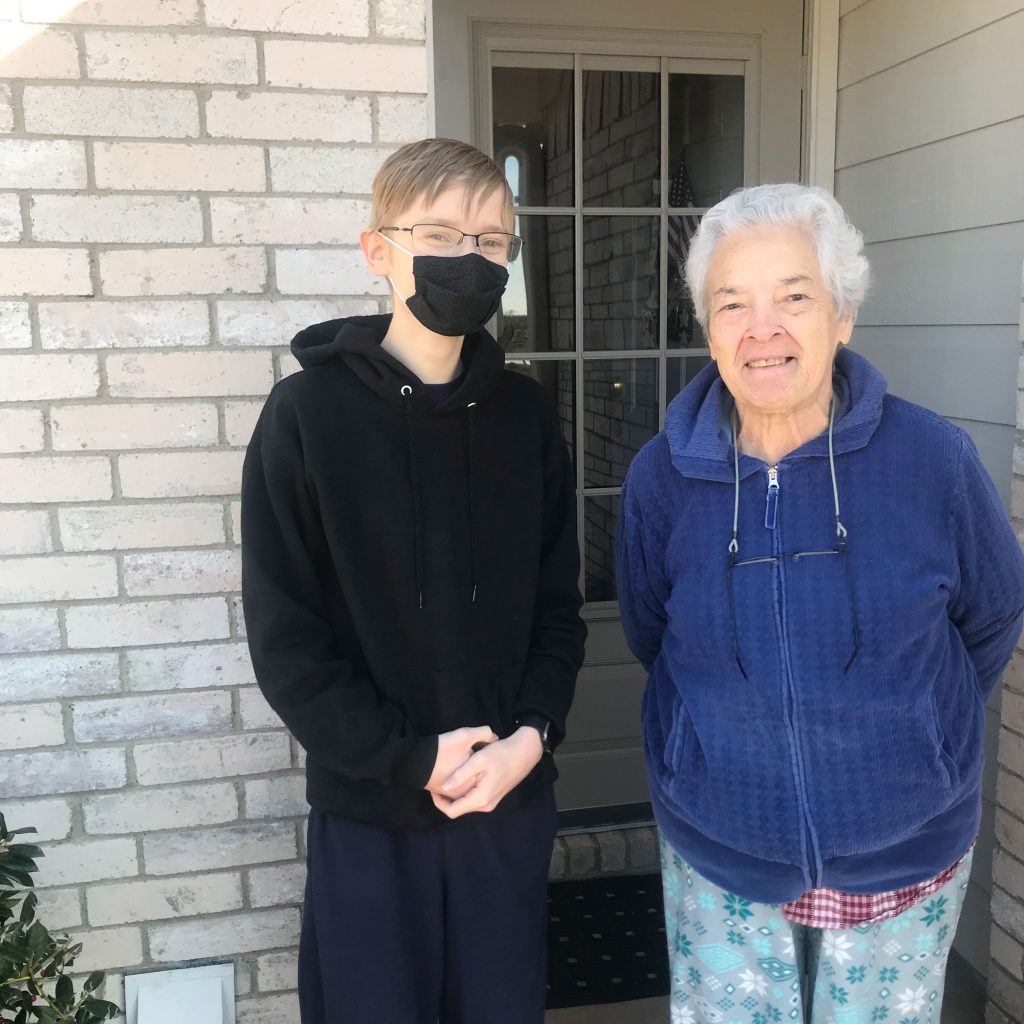 In June 2020, Evan's cancer treatment ended. His leukemia is gone (hopefully for good). And although the doctors did not expect or promise any changes to his hip, the bone has regrown enough that Evan doesn't need his crutches or wheelchair anymore. It's been unbelievable to see him fully healthy again.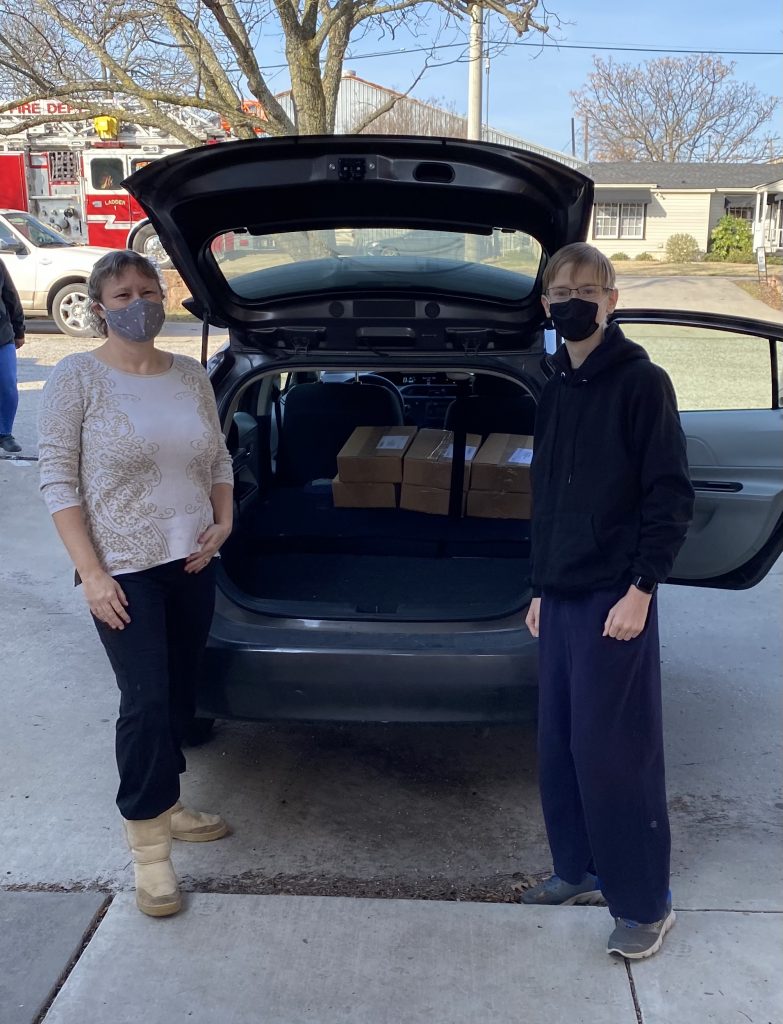 In the meantime, Meals on Wheels has become part of our life. Cancer treatment required some isolating times, so when COVID hit in 2020 and everyone became isolated, Evan really understood what people were going through. He is very committed to seeing the same clients every week and asking how they've been doing since we last saw them. And I love to let him carry the food boxes, often two at a time, up to each house. He's come a long way, and I'm glad to be able to share that with our Meals on Wheels friends.
Submitted story by Evan's mom, Angela Smith, for publication in Blue Ribbon News. Evan and Angela are volunteers for Meals on Wheels Senior Services of Rockwall County. Photos courtesy of Meals on Wheels. 
---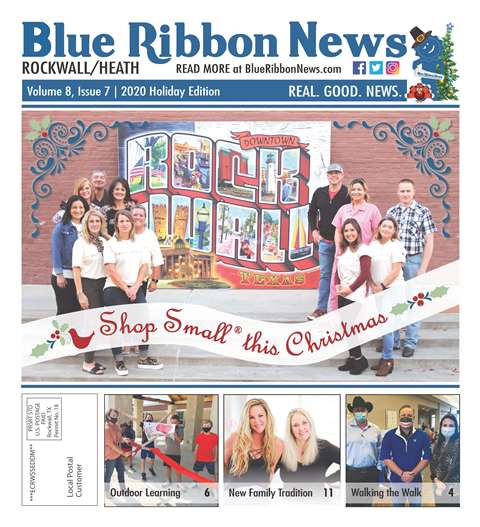 Our print edition is delivered free to ~15,500 homes in Rockwall and Heath, TX.
To share your good news and events, email editor@BlueRibbonNews.com.
Subscribe to our email newsletter here.
Advertising: 214-342-8000 or advertising@BlueRibbonNews.com.