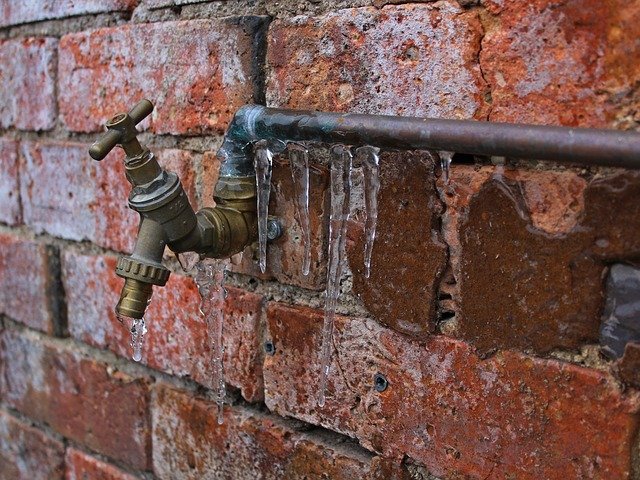 ROCKWALL, TX – February 18, 2021 — Have a pipe burst from the frozen temps? Here's what to do courtesy of the Rockwall Fire Department.
What to do when a frozen pipe bursts:
Find your main water supply shut-off valve. No matter the problem, the key to stopping a water leak is turning off the water to your entire home. To do this, you'll need to find your shut-off valve.
Remove your personal items. Depending on where the water leak occurs, you may have to remove items from that area quickly. Quickly prioritize what items to remove based on value or sentiment. While many items can be replaced, family heirlooms or pictures can't.
Clean up the water right away. If your home has standing water from a burst pipe, cleaning up the water as soon as possible can help prevent further damage. If water sits for an extended period, there's a good chance for mold growth.
Call your local plumber. Get on their list – it could be a few days before anyone can get to you. Have the plumber save the broken part for your insurance adjuster.
Call your local electrician if water damage is near any electrical outlets, devices, switches, or panels.
Contact your insurance company. Do this as soon as you possibly can so you're in the queue. Most large carriers have dispatched special teams to TX to handle claims. The wait time for an adjuster could be 3-5 days, so you will need to do what you can until they get to you. While an insurance policy can provide coverage for this type of damage, it's essential to talk to your insurance company to determine the type of coverage you've purchased. Not every policy covers everything. Depending on the amount of damage, your insurance company may call in a local restoration company to help.
If your home becomes flooded due to a broken water pipe, the Rockwall Fire Department has these tips to help in getting possible reimbursement from your insurance company for the repairs involved. The most important thing to note: save all receipts!
Get things as dry as you reasonably can. If you use your towels, keep a count of how many have been used. Your insurance may reimburse you for laundry costs or replace the towels.
Take pictures of everything that got wet, if you can. Be sure to photograph any labels or other identifying information on all items. Make a list; it will make handling the claim faster if you do this as you go. Note the brand, make/model, where you bought it, and how old it is. Don't throw out anything until your insurance company has approved it.
Take pictures of the carpets, padding, flooring, drywall, etc., before ripping it out. Save a 12×12 piece if you can since the insurance may need it for sample analysis (aka getting you more money). We recommend not doing any repairs until they have been approved by your insurance company. It is normal to want to jump in and get your life back on track, but making repairs before getting approval from the insurance company, preferably in writing, could mean not getting those costs covered. Only do what is necessary to prevent further damage. Everything else needs to wait.
Keep track of how many hours you spend doing mitigation. Your insurance may reimburse you.
If you rent a dumpster or trailer, keep the receipt.
If you need to go to a hotel because your house is unliveable (no power + no water), save the receipt.
If you need to buy food or order food because your food at home was unusable, save the receipts.
Take pics of the food in your fridge/freezer, in detail if you can. Your insurance might reimburse you.
Blue Ribbon News staff report.
---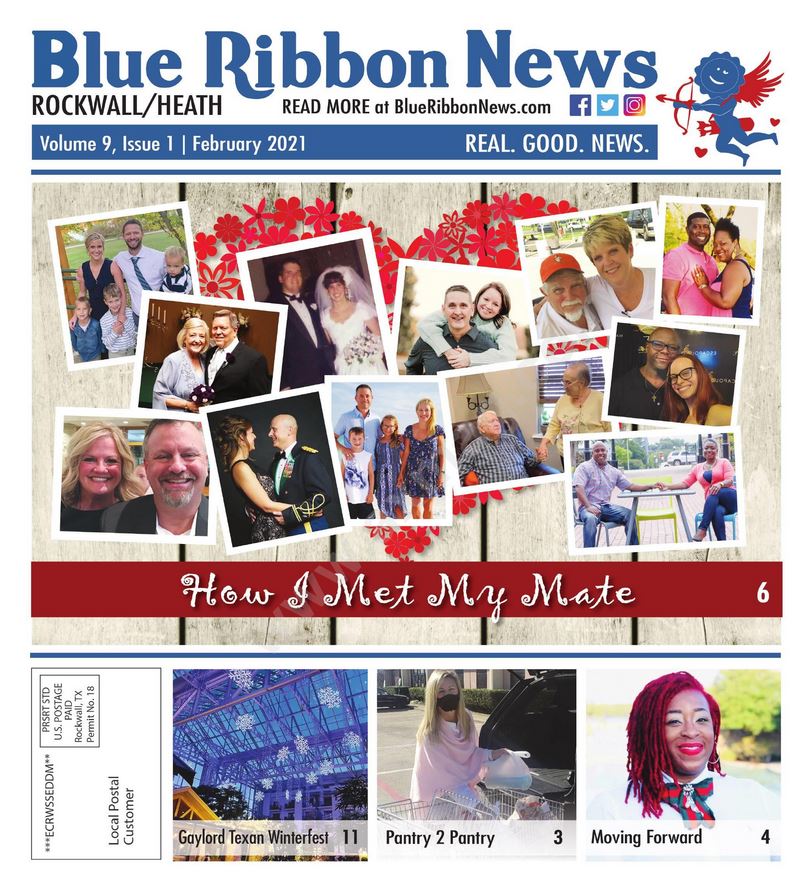 Our print edition is delivered free to ~15,500 homes in Rockwall and Heath, TX.
To share your good news and events, email editor@BlueRibbonNews.com.
Subscribe to our email newsletter here.
Advertising: 214-342-8000 or advertising@BlueRibbonNews.com.