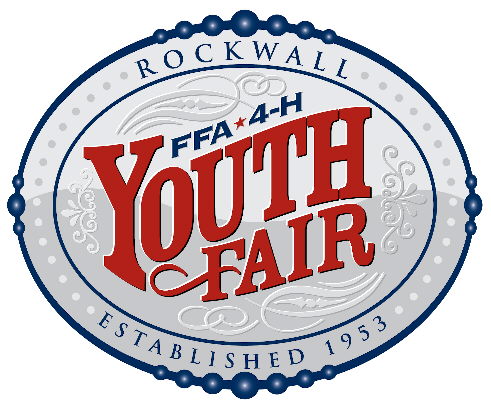 ROCKWALL, TX – March 16, 2021 – March 24-27 marks the 68th Annual Rockwall Youth Fair at a new location, Rockwall County Courthouse, 1111 East Yellow Jacket Lane. The purpose of the Rockwall Youth Fair is to promote the education, constructive talents and leadership skills of the youth of the community by conducting clinics, training demonstrations, shows and auction sales for youth and to cooperate with the Rockwall County Extension Service, Rockwall 4-H Clubs, Rockwall FFA Chapters, and other youth organizations of Rockwall public schools.
Activities kick off Wednesday, March 24 with the Agriculture Mechanics Show at the RISD AG Facility located on Riding Club Road. Rockwall County FFA and 4-H Clubs will be participating.
The highlight of the Rockwall Youth Fair is the Livestock Show and Market Sale. Young people from across the county in 4-H and FFA will demonstrate their skills and disciplines in breeding and market animals.  Livestock Show consists of the following:  Market Rabbits, Market Hogs, Market Goats, Market Lambs, Market Steers, Breeding Rabbits, Breeding Market Goats, Breeding Beef, and Market Broilers. Many hours go into the care of each animal. Prior to the show, final preparations are made to help the livestock look their best. Youngsters with the assistance of their parents, leaders, county agents, and agriculture teachers learn valuable animal science and animal husbandry skills including feeding and care for animals to insure proper growth and health. They learn to wash, dry, clip and show their animals. They also learn how to share their knowledge and experience with others and the importance of agriculture in everyone's daily life.
Market Sale is held immediately after the livestock show.  An opportunity for the local community to support Rockwall youth involved in agriculture projects, market animals will be auctioned off to the highest bidder.  Premiums are utilized by participants to save for college and/or to continue next year with another project. The benefit for the buyers is the assurance of quality meat for the dining table and rewarding a young person for a job well done.
In 2019 over $90,000 was given back to Rockwall youth as a result of the market auction. Though the 2020 event was not held due to COVID-19 restrictions, Rockwall Youth Fair patrons were still able to purchase market projects to help the youngsters complete the process.
During the 2021 event a few other changes will be noticed.  Food trucks will be onsite at the Courthouse grounds for the Friday and Saturday activities.  Proper COVID-19 safety protocol will also be followed including social distancing as much as possible. The outdoor atmosphere and energy should be exciting as Spring will have officially begun.
Divisions of the Youth Fair include:
Agriculture Mechanics Show – March 24
Livestock Show: Courthouse Grounds
Friday, March 26, 6:00 p.m. – Breeding/Market Animals – goats, hogs, lambs, broilers and rabbits.
Saturday, March 27 – 8:00 a.m. – Breeding/Market hogs, market steers, breeding heifers
Premium Sale is held immediately after the livestock show. An opportunity for local community to support Rockwall youth involved in agriculture projects.
"The Rockwall Youth Fair is a fine example of our young leaders of tomorrow presenting their hard work and dedication to success in their future of Agriculture and Agribusiness.  It is our responsibility as leaders to offer support and guidance to these students to enable them to achieve their goals. We must always remember that the children are our future and we are their guide." ~ Craig Merritt, Rockwall Youth Fair President
Submitted press release, edited for publication in Blue Ribbon News. 
---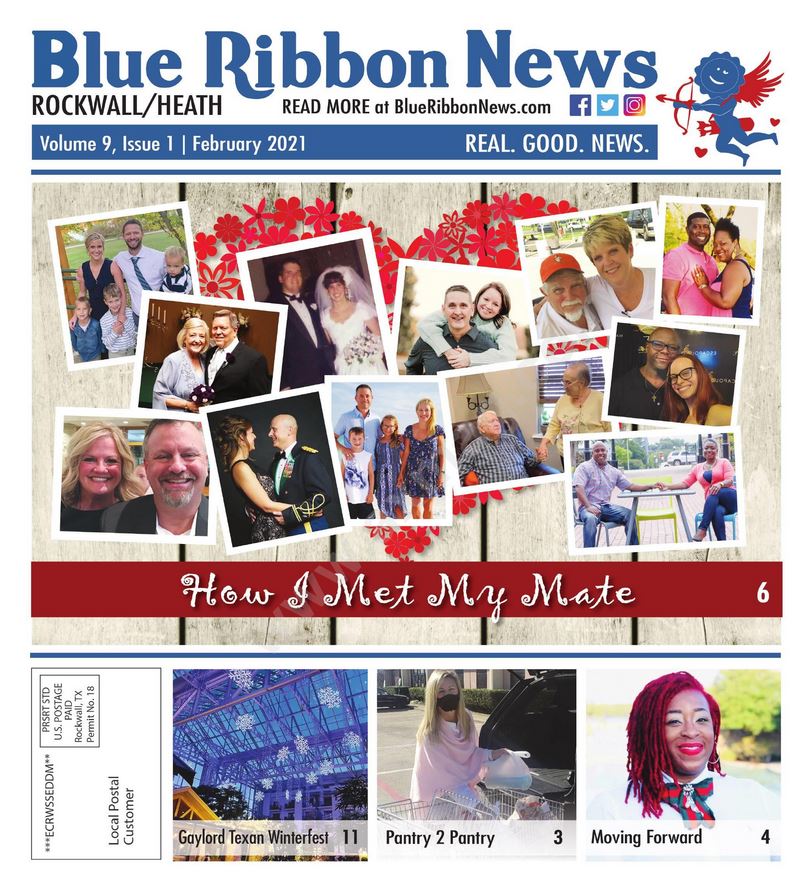 Our print edition is delivered free to ~15,500 homes in Rockwall and Heath, TX.
To share your good news and events, email editor@BlueRibbonNews.com.
Subscribe to our email newsletter here.
Advertising: 214-342-8000 or advertising@BlueRibbonNews.com.