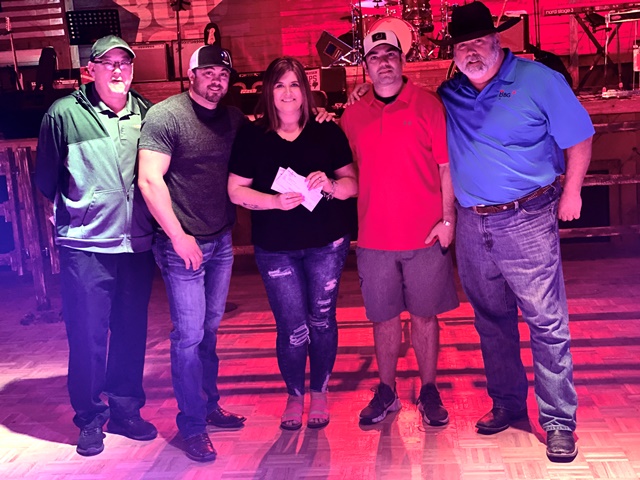 ROCKWALL, TX – March 28, 2021 — Last night at Southern Junction Nightclub and Steakhouse, two checks totaling $53,754 were presented to Cynthia Willoughby, wife of Fate DPS Officer Clint Willoughby who has been hospitalized with COVID-19 since December 2020.
The generous donations were a result of a benefit Crawfish Boil, raffle and silent auction hosted by Southern Junction on March 21 that raised $41,287, as well as a golf tournament hosted by Big Boy Golf on March 22 that raised $12,467.
Presenting the donations were Southern Junction's General Manager Chad Morrison, DJ Danny Mims, Fate DPS Officer Jay Shallow, and Heath DPS Officer Kenny Griffith.
"This is way too much, way too much," said a tearful Cynthia, who had no idea of the amount raised until the checks were handed to her.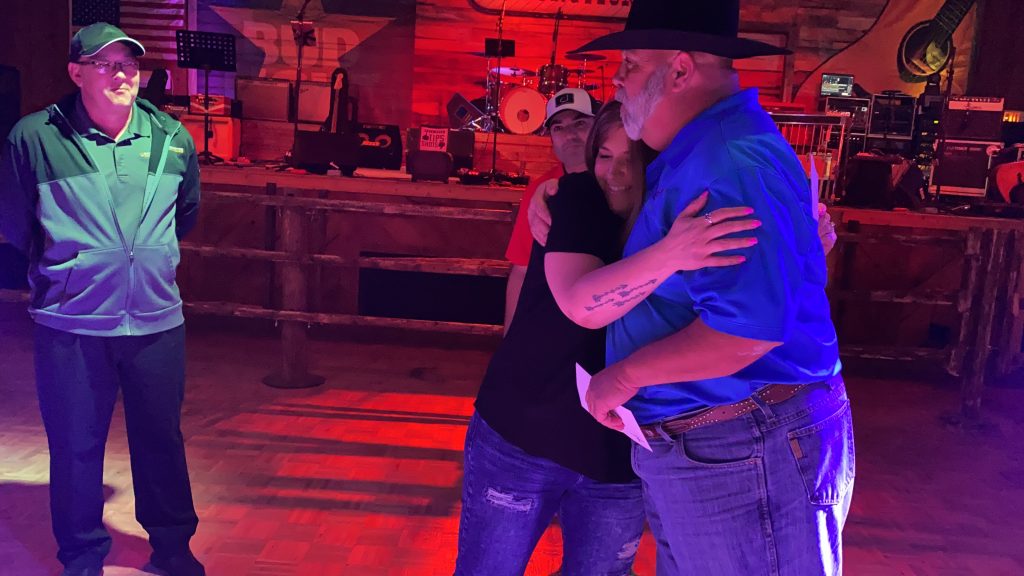 Chad, the GM, expressed how grateful he was for the overwhelming support of the community and the way that so many folks back the blue. "Just thinking about the amount raised gives me goosebumps," he said.
Southern Junction's owner, Charles Houk, explained this was a collaborative effort on Southern Junction's end by Chad and Danny. "Many local businesses participated, with special thanks to Joe Willy's. We were honored to host the two day event and it was awesome to see first responders and others from all over rally to support Officer Willoughby's family," Houk said. "I have a lot of pride in the area we live and work, and support like this is a big reason."
In addition to Joe Willy's, Southern Junction wishes to give special thanks to Chubb's Towing, Fresh by Brookshires, The Smokin' Donut, and everyone who stepped up to help the Willoughby family.
"We are so undeserving of the grace God has given us and the mercy He has shown us – this included," said Cynthia after the check presentation. "We don't know what the medical bills are going to look like. I have a stack. They keep coming in. I've been putting them aside; they're not what matters right now."
---
---
Cynthia and Clint have a blended family with five grown children, eight grandkids, and one on the way.
But perhaps the biggest and best news of the night is not the financial impact these donations will have for the Willoughby family – but the fact that Clint will be headed home this Friday, April 2, after 121 days in the hospital.
"Just in time for Easter," Cynthia said. With weeks of physical therapy ahead, the road to recovery will be long, but Clint's prognosis is good.
Officer Willoughby was diagnosed with COVID-19 on Nov. 24, 2020 and hospitalized on Dec. 3. He was put on a ventilator the next day. Cynthia was actually hospitalized with COVID the week prior to Clint's admission; she was discharged the day Clint was admitted into the room across the hall.
"He's 41, with no pre-existing conditions," she said. "I'm the one with asthma. But I came home, and he's been hospitalized 115 days today."
Cynthia explained that Clint was intubated for 13 days before being transferred to a different hospital with an ECMO machine, which works by inserting a plastic tube into a large vein and/or artery through the neck, chest or groin of the patient. The tube allows for the patient's blood to flow out into an oxygenator, or artificial lung. He was on the ECMO machine for 34 days.
"The night he was transferred it was freezing outside and raining. Fate DPS escorted him from one hospital to the other. They saluted him as he came through the door. It was midnight, it was cold, and it was super emotional. I don't remember much, but I remember that," Cynthia said. "It was really sweet. Because of COVID, I couldn't go in with him. I just got in the truck and went home. Then at 2AM I got a call from the surgeon; he was the first one to actually give me any hope at all. He said, 'I believe that he will fully recover; it's just going to take some time."
On Christmas Day, Cynthia and the Willoughby family talked to Clint through Facetime, although Clint was not conscious. "We would talk to him to let him hear our voices," she said.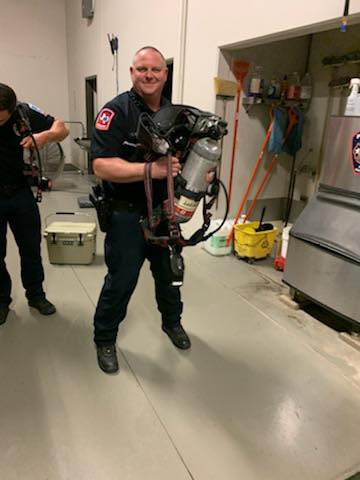 Cynthia added, "Clint is a very positive person. He was first sedated on Dec. 4, and the first day that he remembers is January 1. He asked me how many miles I put on his truck, because I've been driving his truck, wearing his shirts – doing anything I can to feel close to him, because we went more than 50 days without seeing each other."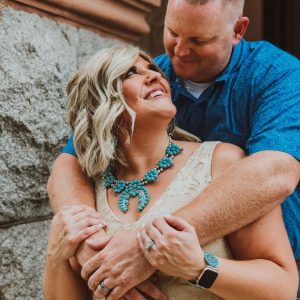 "The night he was transferred I cried and prayed, and every day I prayed the exact same prayer, asking God to pave the way, to bring him home to me," Cynthia said. "I woke up with an overwhelming calm feeling – a peace I had never felt, and I knew it was God saying, 'I got this.''
---
---
Cynthia said that Clint is excited about coming home to a guitar signed by Texas country singer Wade Bowen – an auction item purchased at the Crawfish Boil and gifted back to Clint. "Clint wanted to learn to play Wade Bowen's song, Who I Am, for our wedding, but he never finished learning."
Cynthia said she is not sure when Clint will be released to go back to work, but that Fate DPS has a light duty desk job for him when he returns.
By Dawn Redig, Blue Ribbon News. Photos at Southern Junction by Richard Redig. 
---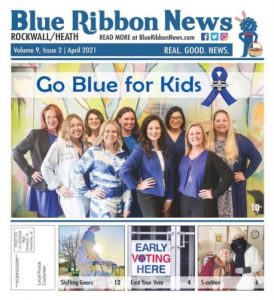 Our print edition is delivered free to ~15,500 homes in Rockwall and Heath, TX.
To share your good news and events, email editor@BlueRibbonNews.com.
Subscribe to our email newsletter here.
Advertising: 214-342-8000 or advertising@BlueRibbonNews.com.