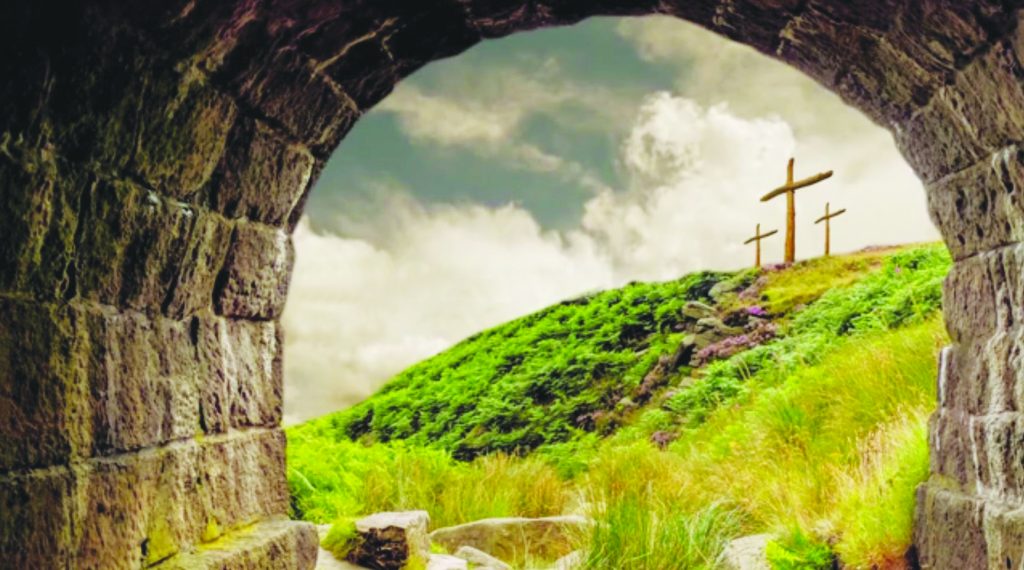 April 2, 2021 – My friend Cindi, in the words of Dr. Seuss, has been in a "terribly prickly place."
Cindi undergoes intermittent treatments for an incurable cancer. During Cindi's recent round of chemotherapy, her husband suffered an unexpected health crisis of his own and spent a week in the hospital recovering from emergency surgery. While at home alone that week, Cindi received the sad news of her father's death and had to make the difficult decision to miss his out-of-state funeral. Through all of this, Cindi maintains a hopeful attitude and a genuine smile.
Dr. Seuss offers a bright perspective on tough circumstances through light-hearted verse:
It's a troublesome world. All the people who're in it are troubled with troubles almost every minute, however, "Duckie! Don't Grumble! Don't stew! Some critters are… much more unlucky than you!"  
Some critters, however, will serve a term—whether long or short—as one of those "much more unlucky" ones. Consider, for example: those who had opened a new restaurant, store, or fitness center in early 2020; Nigerian students kidnapped for ransom or worse motives; the majority of citizens of North Korea.
---
---
A man named Job became famous for his suffering. Though considered blameless by God and man, Job lost his children, his wealth, and, finally, his health. At first, Job responded in humility and faith, saying, "The Lord gave and the Lord has taken away; blessed be the name of the Lord." But as his health deteriorated, Job "cursed the day of his birth" (Job 1:21; 3:1).1
We can't always look on the bright side, especially from within a deep pit. Sometimes we'll need more than bootstraps to pull ourselves up. In desperation, we may be tempted to either give up hope or else look for rescue in the wrong place.
Righteous Job began to lose hope in God. His anxiety and anger were quelled only after he experienced God in his midst—speaking to him! And though Job received no explanation for the purpose of his suffering, he gained sufficient peace through God's awesome presence.
A king named Asa once sought help in the wrong place. Though he mostly "did what was good and right in the eyes of the Lord" (2 Chronicles 14:2), he wrongly sought Syria's protection by paying silver and gold. A prophet warned Asa, "The eyes of the Lord run to and fro throughout the whole earth, to give strong support to those whose heart is blameless toward him" (16:2, 9).
Most of us are neither as blameless as Job nor mostly good, like Asa. We don't deserve the favor of God's watchful care. Yet, through faith in Christ Jesus we are made acceptable to the Father as "members of the household of God" (Ephesians 2:18-19). "Through [Christ] we have also obtained access by faith into this grace in which we stand" (Romans 5:2).
God's people need not fear being "left all alone in some punkerish place like a rusty tin coat hanger hanging in space."2 Suffering saints and martyrs testify of the unfailing grace of God through the One who died, rose again, and says, "Behold I am with you always" (Matthew 28:28).
If, like my friend Cindi, we believe God raised Jesus from the grave, we know he will also raise us, "So we do not lose heart. Though our outer self is wasting away, our inner self is being renewed day by day" (2 Corinthians 4:14, 16).
1Scriptures taken from the English Standard Version
2Dr. Seuss (aka Theodor Geisel) quotes from his book Did I Ever Tell You How Lucky You Are?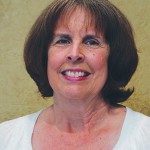 By Patti Richter. Patti writes and edits Christian faith articles and has co-authored Signs of His Presence: Experiencing God's Comfort in Times of Suffering (March 2019). Read more of her essays at blueribbonnews.com/category/faith.
---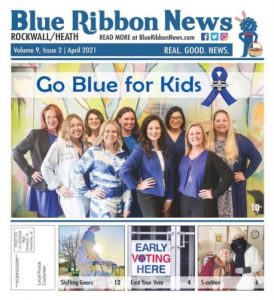 Our print edition is delivered free to ~15,500 homes in Rockwall and Heath, TX.
To share your good news and events, email editor@BlueRibbonNews.com.
Subscribe to our email newsletter here.
Advertising: 214-342-8000 or advertising@BlueRibbonNews.com.