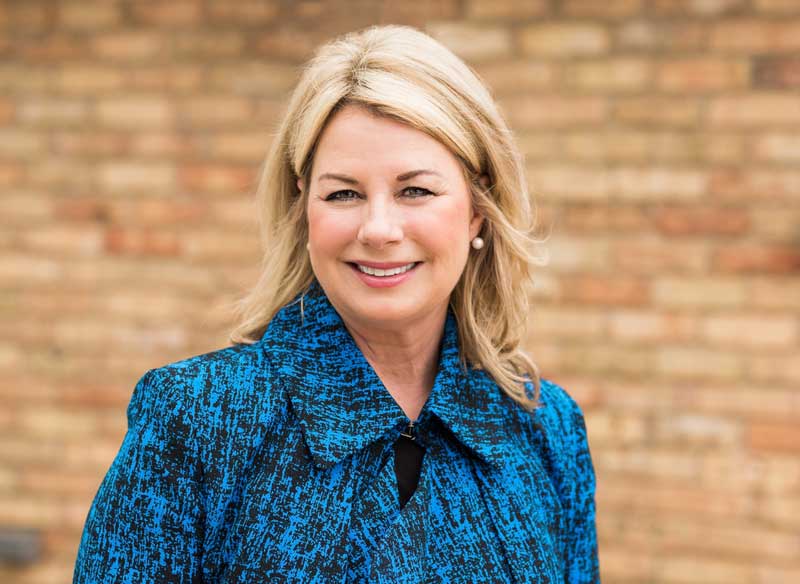 ROCKWALL, TX – April 8, 2021 — As the Rockwall County Uniform Election 2021 approaches, Blue Ribbon News invited all candidates running for Rockwall City Council to participate in our Candidate Q&A Series. We provided a questionnaire for each candidate on the ballot to provide some insight on themselves and their platform. The Early Voting period for the Rockwall County Uniform Election 2021 is April 17-29th. Election Day is Saturday, May 1st.
Meet Dana Macalik, who is running unopposed for re-election to the Rockwall City Council Place 5 in the upcoming election. Read all about Macalik in our questionnaire below.
First and Last Name:
Dana K Macalik
City of Residence:
Rockwall
---
---
Immediate Family Members:
Jeff – Spouse
Four Adult Children: (in age order) Julie Macalik-Hamilton (husband Jamie Hamilton), Granddaughter Frankie Jo, Robert Miller (wife Katy Miller), Grandson- Lance, Austin Miller, (wife Maggie Miller), and Eric Macalik
Education: 
Graduate of Rockwall High School, BBA- Sam Houston State University- Business/ Marketing Emphasis, Higher Graduate Recognition Degree- Loyola Marymount University- Organization Management
Occupation: 
CEO/Team Leader- Keller Williams Realty-Rockwall
Political Experience:
Elected to Rockwall City Council in 2017, Re-elected in 2019
Current and Past Public Service, Activism and Volunteerism:
– Board of Directors, Boys & Girls Club-Rockwall -Past, Texas Association of Business- Board member- Past, Executive Committee of Rockwall County American Cancer Society- Past.  Rockwall 4-H Youth Parent/Advocate & supporter-Past
Star Transit Board of Directors-Current, Rockwall Rotary Club- Current; President 2020-2021, District 5810 Rotary, Member- Men's & Women's Republican Clubs of Rockwall County, Chamber of Commerce – President 2011-2017, Graduate of Leadership Rockwall- Class of 2013
Why are you running?
I've spent my professional career strengthening and managing organizations and their growth strategies.  I understand a healthy city is one that balances an economically strong business sector with a commitment to fostering community amenities that help make Rockwall an even better place to live.   We hear this often said, "I love Rockwall; the hometown feel and the balance we have."  I've lived in the Rockwall community most of my life and I've watched our city grow and thrive.  My vision for our future builds on the successes of the past.  I want to do my part to lead, ensure and keep Rockwall's continued success as a fiscally responsible, economically strong and outstanding quality of life community that it is.
I have the knowledge and experience needed to do the job well. I am a hard worker. You can see this in my professional and volunteer experience as listed above.  I hope you will vote for me so that I can apply my knowledge and experience to working hard for you.
What are some specific goals you would like to accomplish once re-elected?
1.  Remaining competitive with other North Texas cities through economic development programs that attract and keep businesses along with strategic work force development programs.
2.  Working with our outstanding quality schools in developing work-force programs for all students.
3.  Transportation, water and public safety initiatives to meet the needs of our growth population.
4.  Good governance, policies, partnerships and programs that support efficient and effective infrastructure asset management.
What is your stance on how the city should handle growth?
Smartly.  We have a great quality of life here yet, there are no signs of any slowdown of growth in the metroplex and Rockwall is no exception.  My leadership role with Keller Williams Realty and working with realtors can attest to that.  Our city is a productive engine of growth.  We need to work with the economies of scale as we develop communities, create jobs, and encourage new economic activities. Cities that are growing fast need new schools, roads, sewers and water.   I think the key priorities are maintaining a mix of housing options for residents, a good infrastructure, and a good educational system.  Keeping our successes in limiting the growth in property taxes has been a key strategy and one I'm proud to have supported.  This also helps our older residents by making it more likely that these residents can stay in their homes as the cost of housing increases.   
How would you assess the city's response to the COVID-19 pandemic?
What additional steps does the city need to take at this time?  I think our City responded in compliance with the State and County jurisdictions relating to restrictions and lockdowns.  Our city residents voiced a diversity of opinions and expectations.   It is no secret that I personally erred on the 'more conservative' side in alignment with CDC guidelines, but respected individual viewpoints and decisions.  I believe important lessons were learnt from this experience and hope that an effective outcome from the vaccine will come soon.
What are some non-pandemic issues you feel the city needs to address, and how would you approach those issues once elected?
I think the first question is who's in charge?  The U.S. Government, States, Local Authority?    At an onset, my answer is development of a municipal leadership team focusing on preparedness and tools we develop from a response and recovery standpoint.  We need to have plans around disaster management, emergency preparedness, and pandemic influenza planning.    In general, I hope to see better communications and accurate information. Our community wants us to provide them with whatever facts we can give to them for the confidence they need.
What do you like to do for fun? Any hobbies?
I love to travel, read and spend time with my family.  We have such fun with our grandson, Lance who lives here in Rockwall.   Although, he will now have some competition with his cousin; our second grandchild was born February 4th and lives in Michigan but that won't stop us from seeing her and her parents as often as we can—that's where the travel comes in!!!
What's one thing others may be surprised to learn about you?
I love to watch and read all things about cooking, recipes and entertaining.   
Anything else you'd like to share?
Visit my website for more information about why I want to be re-elected to City Council. www.danakmacalik.com 

The publishing of any public announcement or paid political advertisement on this news site or in our print edition does not imply a political endorsement on the part of Blue Ribbon News; we welcome all candidates to submit their announcements, positive news-related events, and paid political advertising.
---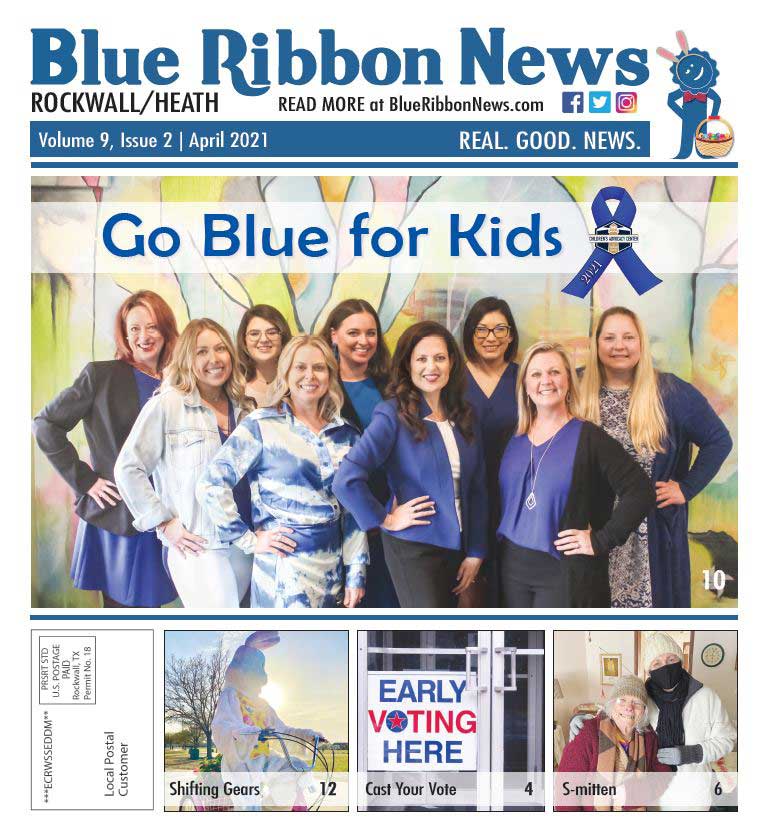 Our print edition is delivered free to ~15,500 homes in Rockwall and Heath, TX.
To share your good news and events, email editor@BlueRibbonNews.com.
Subscribe to our email newsletter here.
Advertising: 214-342-8000 or advertising@BlueRibbonNews.com.