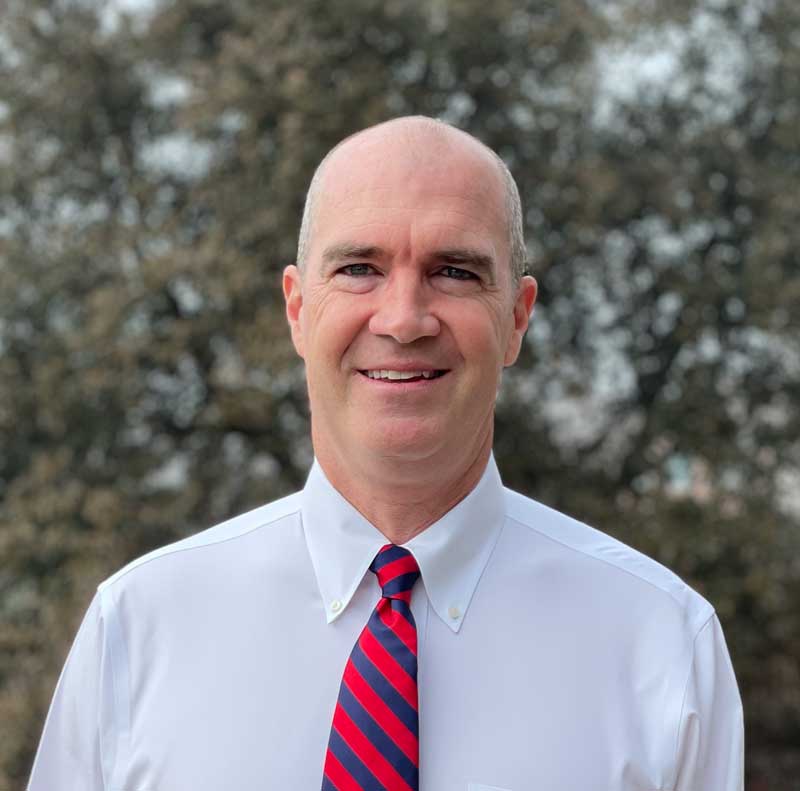 ROCKWALL, TX – April 15, 2021 — As the Rockwall County Uniform Election 2021 approaches, Blue Ribbon News invited all candidates running for Rockwall ISD Board of Trustees to participate in our Candidate Q&A Series. We provided a questionnaire for each candidate on the ballot to provide some insight on themselves and their platform. The Early Voting period for the Rockwall County Uniform Election 2021 is April 17-29th. Election Day is Saturday, May 1st.
Meet Frank Conselman, who is running for Place 2 on the Rockwall ISD school board in the upcoming election. Read all about Conselman in our questionnaire below.
---
---
First and Last Name:  Frank Conselman
City of Residence:  Rockwall
Immediate Family Members: Nicole, Charley, Maddy, Jack, and Lauren Conselman
Education:  University of Texas at Austin BBA – Management
Occupation:  Small Business Owner
Political Experience: None
Current and Past Public Service, Activism and Volunteerism:
Past Rockwall Rotary Club President
Past Rockwall County YMCA Board President
Past Rockwall Rotary Club Board Member
Past Rockwall County YMCA Board Member
Longtime RISD PTA Member
Youth Sports Coach for 17 years
Promise Makers Leader
First United Methodist Church of Rockwall Church Council
Why are you running?
I am running for school board because I truly love this community.   I have been a volunteer in Rockwall for the past 20 years and I want to continue to serve our great community.  As a parent and local business owner, I understand how important this position is. We need someone representing us that shares our core values, that will make the tough decisions, and who will be fiscally responsible.   We need someone that will put students and teachers first, not their own political agenda.
We also need someone on our school board who is educated, has business experience, knows how to handle taxes, budgets, employees, and listens to all in the community.
I am committed to making sure all students have the opportunity to pursue a college degree, a career or technical certification, or a military career.
What are some specific goals you would like to accomplish if elected?
First and foremost, I would like RISD to continue to improve academically for all students.  We were recently ranked #15 in the DFW area.  I would set a goal of being in the top 5.  To accomplish this, I would like to review current standards, seek more small group instruction, and challenge teachers to think outside the box to help our students achieve their best.
I would also like RISD to improve its communication and transparency. Allowing the public an opportunity to review board issues more in depth benefits all.
What is your stance on how the school board should handle the growth of the district and potential overcrowding of schools?
Having served on the 2015 and 2020 bond committees, I have heard firsthand some of the complexities involved in making these decisions.  I support the administrations plan that would move 6th grade to middle school.  This will benefit  6th graders giving them more learning opportunities as well as helping to solve our elementary school overcrowding problem.   Our bond committee is working on a plan to add a 4th middle school and two 9th grade centers or a third high school.  Discussions are still ongoing as to the best way forward.
How would you assess the district's response to the COVID-19 pandemic?
I think Rockwall ISD did an excellent job.  Working within the guidelines the school board members were required to follow per TEA, they were able to ensure our students and teachers were as safe as possible.  We are one of the only districts who opened for in person instruction in August and allowed a remote learning option throughout the year.
What changes (if any) to the approach to the pandemic would you make?
Hindsight is always 20/20 but I don't think there was enough guidance early on for the teachers, parents, and students.  I would like to be part of the discussion on what went well, what we can learn, and what we need to do in the future.  The entire staff, including the teachers, campus staff, student representatives, and parents should be in on the discussion to assess what went well and what went not so well.
In your opinion, what is the biggest issue facing our schools today? How would you help solve that issue if elected?
The biggest issue facing our schools today is the potential gap in learning caused by the pandemic.
I would try to solve this gap by taking an honest look at what the pandemic has done to our kids.  I would :
First, identify where we are with our students in their learning.
Second, implement programs to help accelerate student learning to fill the gaps.
Third, acknowledge there is a statewide teacher shortage and ensure we keep and retain our high quality teachers.
What do you like to do for fun? Any hobbies?
I enjoy spending time with my family- playing sports, chess, hanging by the lake and traveling.  I also enjoy reading biographies on great US Historical figures, accomplished entrepreneurs , business and investing.
What's one thing others may be surprised to learn about you?
No surprises.  I am a straightforward and predictable guy.  I value honesty and integrity and hope others see that in me.
Anything else you'd like to share?
I love Rockwall ISD!  My wife, Nicole and I have been married for 26 years.  We moved here specifically for the Rockwall School District and its reputation.   Two of our children have already graduated from RISD and two are still in RISD.  Hopefully, one day my grandkids will live here and go to Rockwall ISD as well.  I am very invested in this community, I have been serving it for 20 years and am proud to call it home!
I would appreciate your vote!

The publishing of any public announcement or paid political advertisement on this news site or in our print edition does not imply a political endorsement on the part of Blue Ribbon News; we welcome all candidates to submit their announcements, positive news-related events, and paid political advertising.
---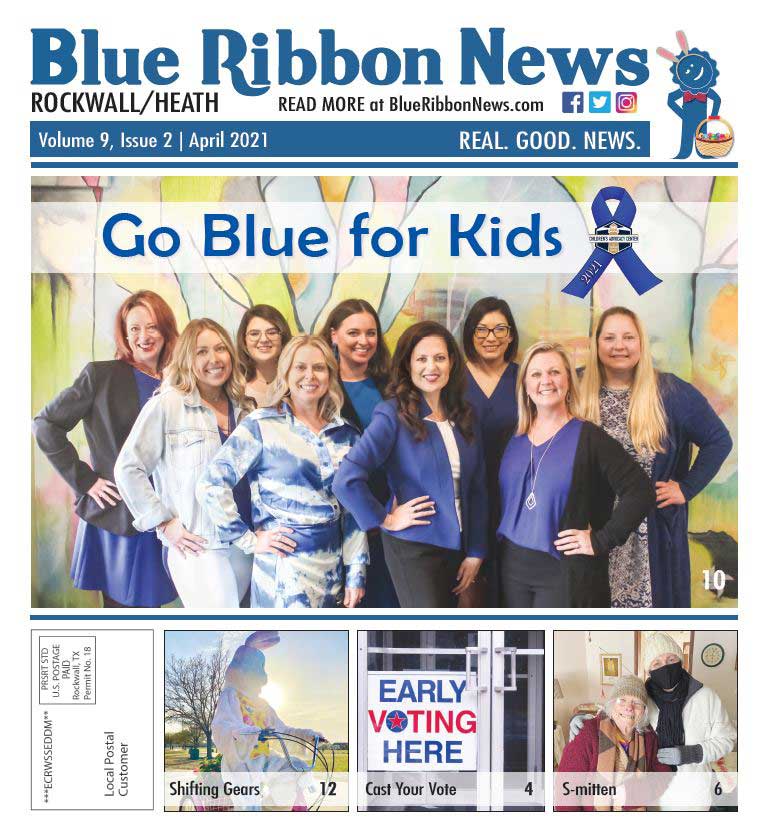 Our print edition is delivered free to ~15,500 homes in Rockwall and Heath, TX.
To share your good news and events, email editor@BlueRibbonNews.com.
Subscribe to our email newsletter here.
Advertising: 214-342-8000 or advertising@BlueRibbonNews.com.