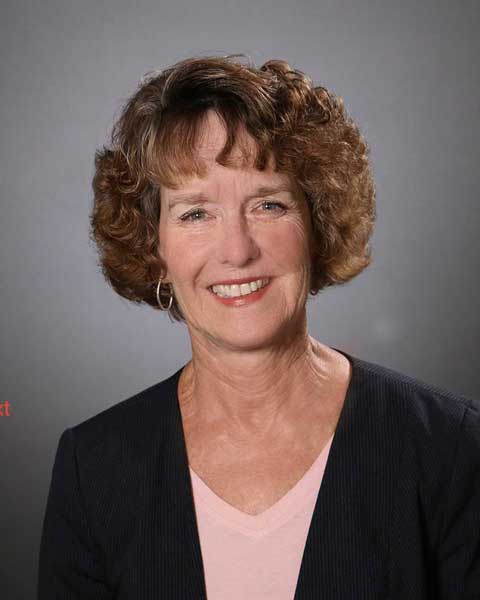 ROCKWALL, TX – April 16, 2021 — As the Rockwall County Uniform Election 2021 approaches, Blue Ribbon News invited all candidates running for Rockwall ISD Board of Trustees to participate in our Candidate Q&A Series. We provided a questionnaire for each candidate on the ballot to provide some insight on themselves and their platform. The Early Voting period for the Rockwall County Uniform Election 2021 is April 17-29th. Election Day is Saturday, May 1st.
Meet Linda Duran, who is running for re-election to Place 3 on the Rockwall ISD school board in the upcoming election. Read all about Duran in our questionnaire below.
---
---
NAME:  Linda Mitchell Duran
RESIDENCY:  Rockwall
FAMILY:  Husband: Samuel Duran; Daughter and Son-in-law:  Clarisa and Matt Lindenmeyer; Son and Daughter-in-law: Samuel and Crystal Duran; Son and Daughter-in-law: Phillip and Brianna Duran.  Grandchildren: Knox, Canon, and Sloan Lindenmeyer; Samuel, Sienna, and Scarlet Duran
EDUCATION:
A. with Honors in English/German from The University of Texas at Austin; Phi Beta Kappa
Teaching Certification in English/German from the Texas Education Agency
A. in Guidance and Counseling from The University of Texas Permian Basin
Professional Counseling Certification from the Texas Education Agency
Post graduate training in Academic Remediation, Special Education, Sociology
Certified Specialist/Consultant/Trainer with The National Institute of Trauma and Loss in Children/ Starr Commonwealth
Master Trustee Designation from Leadership TASB (Texas Association of School Boards)
OCCUPATION: Retired educator; Consultant/Trainer with The National Institute of Trauma and Loss in Children/Starr Commonwealth
POLITICAL EXPERIENCE:  None really.  Just a school board trustee, which by statute is a non-partisan, non-political office.
CURRENT AND PAST PUBLIC SERVICE, ACTIVISM AND VOLUNTEERISM
Rockwall ISD School Board Trustee Place 3.
Vice-President of RISD Board of Trustees for two one-year terms
President of the RISD Board of Trustees for two one-year terms
Member of Outstanding School Board for Region 10, 2020.
Rockwall ISD liaison on the Rockwall Economic Development Corporation
Member of the SHAC (School Health Advisory Council)
Member of the Safe and Secure Schools Committee
Member of the Naming Committee for the Lupe Garcia Elementary School
Member of Our Lady of the Lake Catholic Church
Lector of Our Lady of the Lake Catholic Church, retired
Director of Children's Church for Our Lady of the Lake Catholic Church, retired
Member UTSA tennis
Member of Tennis Competitors of Dallas (TCD)
Member of Leadership TASB
Volunteer tutor for students pre-K through 12
Volunteer Educational Consultant pre-K through 12
Volunteer Trauma and Loss Consultant–all ages
Consultant for STARR Global Commonwealth regarding trauma training for post pandemic students
Guest speaker on Grief issues for The Celebration Group, a Methodist Women's Group.
Member of the 2015 Bond Committee for Rockwall ISD
Guest columnist for the Dallas Morning News opinion page
Guest lecturer for the DFW area
Guest trainer for CASA
Guest lecturer for Presbyterian study group
Guest trainer for Methodist group that works with Grief Issues
Guest speaker for the YMCA Back to School Prayer Breakfast
Why are you running?
I am running for re-election for Rockwall School Board Trustee Place 3 for many reasons.
First and foremost, I have a true love and dedication to the Rockwall County Communities. I grew up here as did my three children, and I care deeply about our successes and future.
I also am dedicated to education. Education is my passion, vocation and avocation.  It is my calling.  I was an educator for 35 years, 23 of those as an Academic Guidance Counselor for RISD.
As a former teacher and counselor, I have a unique skill set that has helped me tremendously as a trustee. I understand when administration talks about testing, statistics, closing the gaps, governance, career and technology, or college preparation because I've dealt with these issues for many years.  And I visit the schools regularly to show support and see what is happening in the trenches.
And right now our district–our students, staff, community–are in crisis. We have had so many losses this year and are all dealing with the tremendous stresses that this pandemic has brought us.  My teaching specialty is Academic Remediation and my counseling specialty is Trauma, Loss and Resiliency.  My natural gifts and extensive training has led me to run again in order to help lead our district back to normalcy.
What are some specific goals you would like to accomplish if elected?
First and foremost we must return to a normal school environment as soon as it is safe for students and staff and the community at large. I personally believe that time is coming quickly and right now, the plan is to begin the 2021-22 school year as normally as possible.
Then we must address the very real academic issues inherent with this year and work to help our students catch up on any missed academic elements. We can do this through tutoring programs; special materials and technology assistance.
And we must address the trauma, stress and losses that our students and staff and even our community have faced. We have many students who have lost loved ones to this disease.  We must deal with that grief.  And those who haven't lost a personal family member or friend have lost time–time in class, time with friends, time being normal.  These are true losses and we must all deal with this in a healthy and productive manner.
Finally, we are a fast growth district and need to handle this growth in an educationally and fiscally responsible manner.
What is your stance on how the school board should handle the growth of the district and potential overcrowding of schools?
Right now there is a bond committee of community and school leaders who are working on this very issue.
We should make the best use of our present facilities and only build when the demographic data dictates a true need.
We should buy land in a prudent and fiscally responsible manner.
Moving 6th grade to the middle schools will delay the need to build more elementary schools and fits better with the academic needs of those students.
Building ninth grade centers will delay the need to build a new high school and give these students a chance to adapt to the high school environment. There is also enough land around these possible ninth grade centers to allow for growth toward two more high schools in the future as the need arises.
Of all of this depends on the will of the community and community input is necessary in order to meet the needs of our students
How would you assess the district's response to the COVID-19 pandemic? What changes (if any) to the approach to the pandemic would you make?
RISD response to this unprecedented pandemic has been admirable considering the extreme circumstances.
RISD has had in-person instruction since August. Most schools in the North Texas have not.
RISD offered virtual learning for families that desired that method of instruction.
RISD offered a hybrid model of instruction for the high schools the first semester because of the numbers of students. This allowed students to be able to actually go in person.
RISD is one of the very few districts in Texas and certainly in North Texas that has NEVER had to close a school due to the pandemic—not even one time. There have been some extra mitigation measures put into place at times and some students have had to quarantine, but not once did a school have to close.
RISD put into place extreme cleaning measures, safety measures and special air filters in order to keep the students and staff safe.
RISD has adjusted these measures as the science and data indicated. For example, RISD stopped the Hybrid model for the high schools for second semester and allowed any student to go to regular full time school if desired.
RISD is gradually getting the schools back to normal. For example, there will be some outside award ceremonies this year.  Field day is back.  Kindergarten and sixth grade graduations will be back.  Little by little we are getting back to normal in a safe manner.
One change I would make is in the use of the CANVAS virtual leaning system. Though this system is good, it is difficult to use and we needed to have had longer and better training for our staff, students and parents in order to make a smooth transition to this type of learning.
I also did not like that students going to in person school often just worked on the CANVAS programs. I understand the reasoning behind this but believe that these students needed and deserved a more traditional approach.  I think this has improved as the year has progressed, but that was a concern.
And I hope we never have to go back to a hybrid model. Though I understand the reason why that was needed, I do not think it is a good approach to learning.
In your opinion, what is the biggest issue facing our schools today? How would you help solve that issue if elected?

The answer to this question is the same as my goals for this year.
Getting back to normal in a safe manner is the biggest issue facing all education right now. All our efforts have helped with that and as the pandemic wanes we can expect that to get even better.
Working on the academic gaps students have incurred is of paramount importance. We can do that by using diagnostic assessments to see where students are and offering tutoring, enrichment, materials, technology and extra counseling that will help them catch up in any area of need.
The anxiety, stress and yes in some cases true trauma, loss and grief are real issues. We need to train our teachers to be sensitive to these issues and train our counselors in how to help these students as they come back to a more normal environment.
What do you do for fun? Any hobbies?

I am an avid tennis player who plays several times a week and on multiple tennis teams.
My husband and I love bike riding and do that as often as we can.
My entire family loves to go camping and hiking.
I love to read—especially historical novels.
My favorite hobby is loving on my grandchildren and helping them grow and learn.
What's one thing others might be surprised to learn about you?

I'm a pretty open book.  You get what you see, so I'm not sure there is anything that would surprise people about me.

The publishing of any public announcement or paid political advertisement on this news site or in our print edition does not imply a political endorsement on the part of Blue Ribbon News; we welcome all candidates to submit their announcements, positive news-related events, and paid political advertising.
---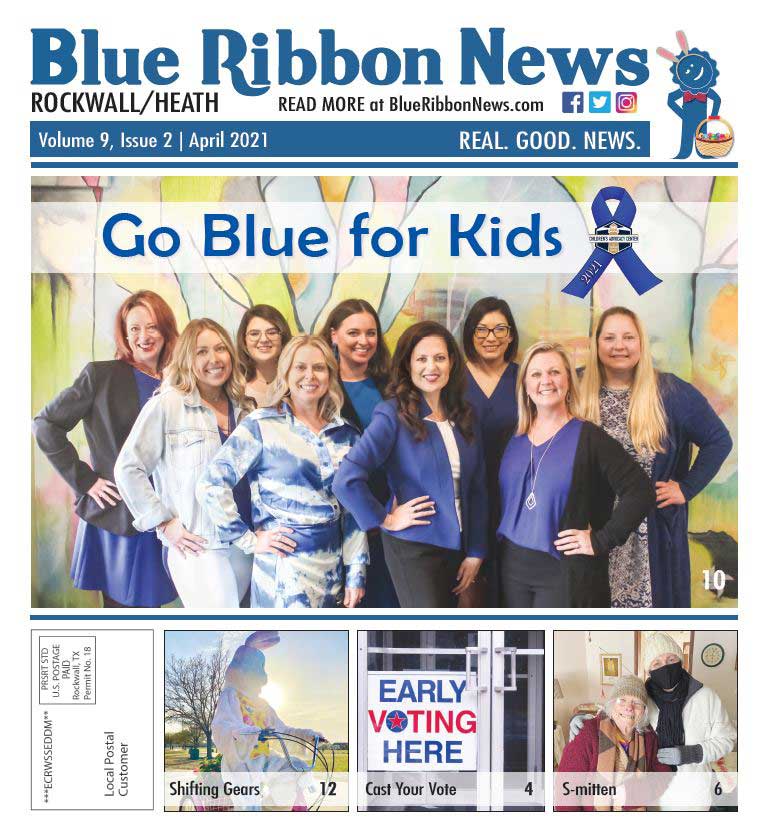 Our print edition is delivered free to ~15,500 homes in Rockwall and Heath, TX.
To share your good news and events, email editor@BlueRibbonNews.com.
Subscribe to our email newsletter here.
Advertising: 214-342-8000 or advertising@BlueRibbonNews.com.