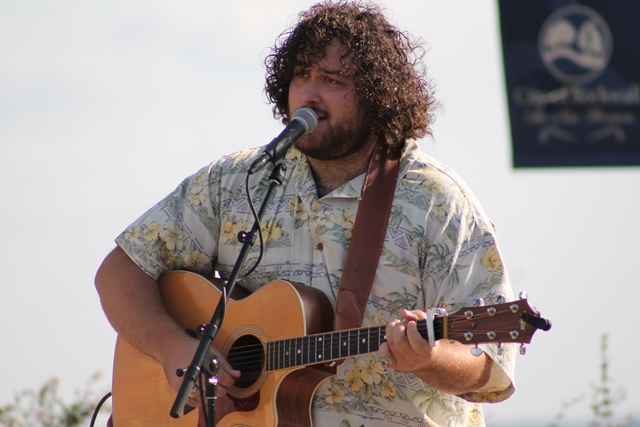 ROCKWALL, TX (June 22, 2021) Rockwall native Graham DeFranco captured the hearts of people across the country during the most recent season of American Idol, with his fun personality and a voice that Idol Judge Luke Bryan called "the most listenable." Graham finished in the Top 16 on the show, and now looks ahead to launching his newfound music career with some big news: he's moved to the Music City of Nashville, Tennessee! The week before his big move, Graham had the opportunity to perform in his hometown with a special concert at The Harbor prior to the Concert by the Lake.
Blue Ribbon News caught up with Graham to hear about his experience on American Idol and how life's been treating him since.
When did you first get into music?
The first time I ever sang in front of anybody was junior year of high school. I had auditioned for a musical because my best friends were in it. People started telling me, 'Hey, I like the way your voice sounds.' I never really knew if I could sing. I thought my voice sounded good to me, but I never really knew what other people thought. But people kept telling me that they liked it. After that my friends and I did Battle of the Bands and won it, and that's when people were like, "Keep doing this."
Tell us about how the road to your American Idol journey began.
Before COVID took over I was an aerial survey pilot, essentially taking pictures in the air for oil and gas companies. May of 2020 was when that got shutdown with COVID. I auditioned for Idol in November. In hindsight, I'm kind of glad I wasn't a pilot so that I could really focus on Idol. Looking back to where I was a year ago to now, it's pretty crazy what can happen in a year.
What made you want to audition for the show?
I've actually auditioned a couple times for the show, but I just thought it would be fun because I knew I could sing to some extent, and I thought I could make it at least a couple rounds. I thought, if they say no, then I'm just right back to where I started before auditioning. So why not? I never had any high expectations, by any means. My goal was to just get the Golden Ticket to go to Hollywood. Beyond that, whatever happens, happens. It just kept getting better and better. It's pretty wild what the experience became.
How did it feel when you first walked up in front of the American Idol judges for your audition?
It didn't feel real. When I first walked in and smiled at them, it wasn't really computing who they were. The fact that I was even in that room gave me an adrenaline rush that I was there for that opportunity. You have to go through a couple of other rounds before you can get in front of the judges. So when I got there, I thought I had a pretty good shot at making it to Hollywood. I prepared enough to where I wasn't nervous for it, but once you're in the room and seeing all the cameras and everything, you still feel that nervousness but also the feeling that this could really turn into something great. I just tried to stay focused and stay true to myself, and it worked out.
During your audition, Lionel Ritchie told you about his daily routine to build self-confidence, where he stands in front of the mirror and exclaims, "Oh my God! Lionel Richie!" Do you feel your confidence in your music and in yourself has grown since being on the show?
I hadn't believed in myself at all, but getting further and further in Idol really bumped up my confidence. Especially when it got to America's Vote, and they voted me into another round, it felt super validating. The whole experience was incredibly validating for me, and has for sure solidified knowing that I can do it. It's just a matter of my persistence, my effort and my creativity. I know I have the pieces, it's just a matter of putting them together.
What can you say about the support that you received during your time on the show, and even now after your Idol journey?
It's been really fun. Back home, everyone is so supportive and loves to talk about it. It's really great to see how much people actually cared about it, and followed me and have been keeping up with me. It's just been rewarding with the amount of loved I've received.
How did it feel when your American Idol journey came to an end?
I went so much further than I thought I was going to be able to go, and I exceeded my goal. The main thing I was sad about was the fact that we're never going to be able to do that again. I'm a really sentimental guy, so leaving that whole experience was tough, for sure.
You formed a strong bond with several contestants on the show, including the season winner Chayce Beckham. What has their support meant to you?
Hunter Metts, Wyatt Pike and Chayce were my three closest people there. We're going to be friends for the rest of our lives. They feel like brothers to me. I'm just really glad I know those guys because they're all great human beings. It's a true brotherhood, a true friendship and it means so much.
What's next for you?
I just recorded a song in Seattle that will be released some time this summer, which I'm really excited for. I think it has a lot of potential to be something great. Once I move to Nashville, I'm going to be doing a ton of writing and playing, just getting better and growing. My goal right now is to make original content. Hopefully by the end of the year I'll have enough original stuff to begin working on an album. I'm trying not to overwhelm myself with trying to do too much, but I know I have a small window of opportunity so I need to capitalize on it. I'm excited to be out there and be able to create around a bunch of other artistic people.
---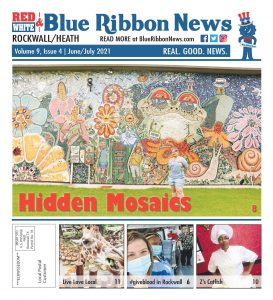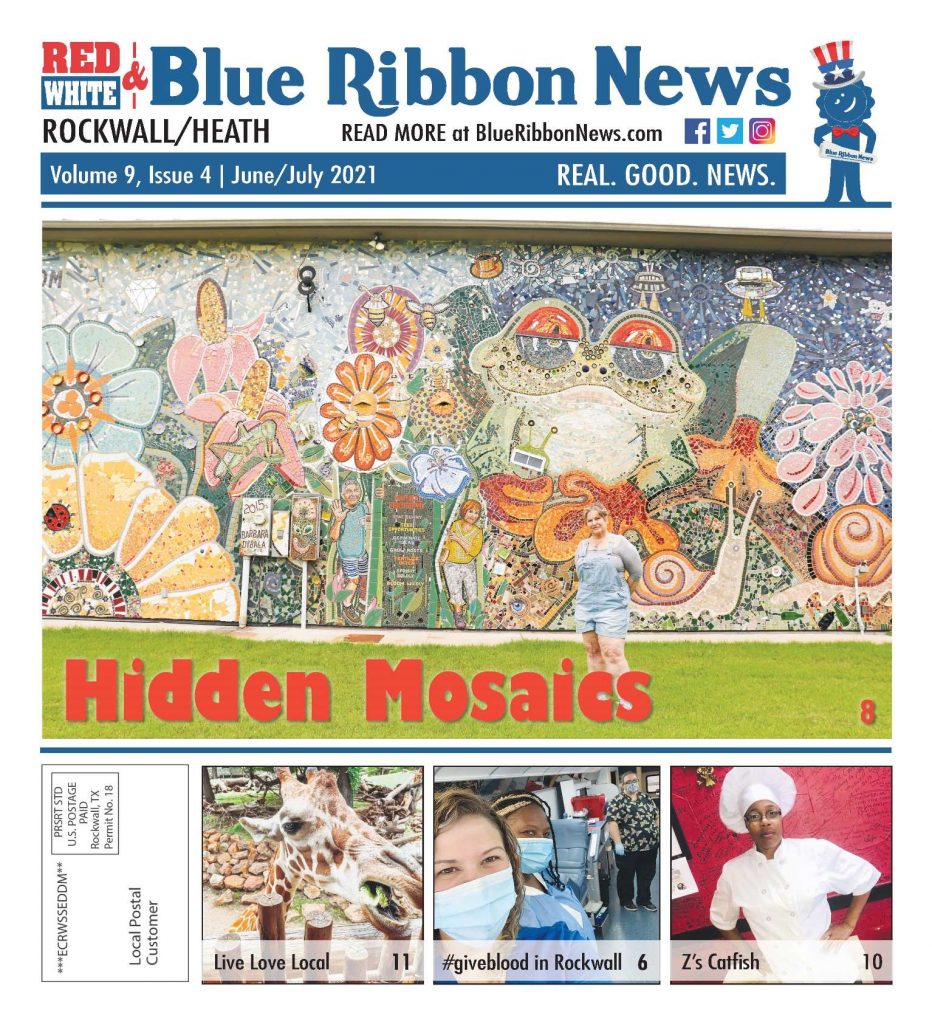 Our print edition is delivered free to ~15,500 homes in Rockwall and Heath, TX.
To share your good news and events, email editor@BlueRibbonNews.com.
Subscribe to our email newsletter here.
Advertising: 214-342-8000 or advertising@BlueRibbonNews.com.