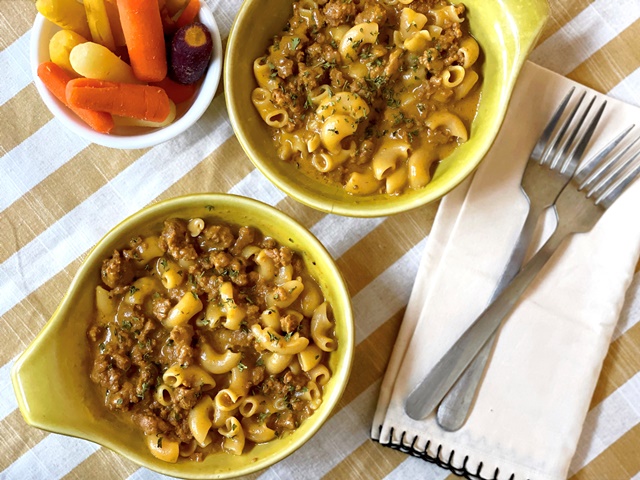 ROCKWALL, TX (August 22, 2021) If you've read this column in the past, you probably know I love meals and memories – meals that we've attached to positive memories in our life. Meals we've shared with loved ones while recapping our day or having important life conversations.
As families head back to the classroom, memories of my childhood school days begin to surface. I always loved school. I liked being around my friends, meeting my teachers and learning new things. I also loved dinners with my family. My mom cooked most nights. It was a rotation of tacos, spaghetti, chicken salad, casseroles of some sort of Hamburger Helper. These dinners were not fancy. And y'all, we ate later than most families and mostly in the living room with TV trays. But we ate together. And we laughed and talked and made jokes at one another. And we made memories.
I am so thankful social media did not exist then. I am thankful that we weren't comparing our 8:30 p.m. Hamburger Helper in front of the TV to our neighbors' perfectly balanced meal served on the family's best plates as they gathered around the dining table at 5:30 and Mom snapped a picture to post and tag #blessed. I am glad we didn't compare our blessing to their blessing. Because they are all so different.
I want to take this moment to remind you of three things:
Dinner does not have to be homemade. It can be store bought, drive thru or even delivered to your door.
All families are different. Maybe you have a little one that just can't keep their body in the seat at the table. Maybe the living room is easier for you all.
Different nights will look different. Different seasons will look different. Baseball practice may run late, work my take longer. The main goal of shared meals is to spend time with your chosen people. It is a small act that requires little time from everyone. It's the perfect moment to reflect on the day, talk about current events, concerns and accomplishments. It will look different for every single family. Please do not forget that.
This month's recipe is Homemade Hamburger Helper. Now, if placed in front of me, I will still devour that box with the smiling oven mitten on the front. But this recipe is a tastier, healthier and takes the same amount of time. Pair with a veggie and good conversation and memories will be made.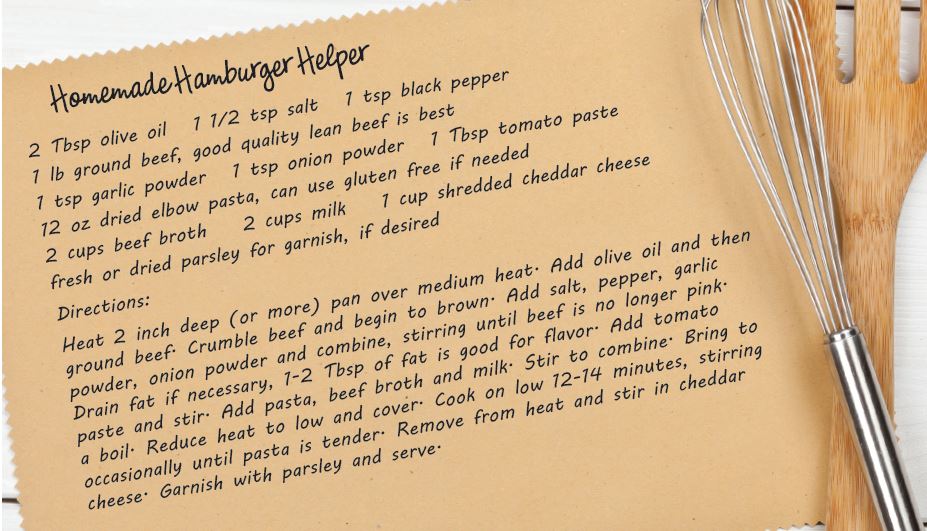 Ingredients:
2 Tbsp olive oil
1 lb ground beef, good quality lean beef is best
1 1/2 tsp salt
1 tsp black pepper
1 tsp garlic powder
1 tsp onion powder
1 Tbsp tomato paste
12 oz dried elbow pasta, can use gluten free if needed
2 cups beef broth
2 cups milk
1 cup shredded cheddar cheese
fresh or dried parsley for garnish, if desired
Directions:
Heat 2 inch deep (or more) pan over medium heat. Add olive oil and then ground beef. Crumble beef and begin to brown. Add salt, pepper, garlic powder, onion powder and combine. Stirring until beef is no longer pink. Drain fat if necessary, 1-2 Tbsp of fat is good for flavor. Add tomato paste and stir. Add pasta, beef broth and milk. Stir to combine. Bring to a boil. Reduce heat to low and cover. Cook on low 12-14 minutes, stirring occasionally until pasta is tender. Remove from heat and stir in cheddar cheese. Garnish with parsley and serve.
By Melissa Tate of Rockwall, as published in Blue Ribbon News July 2021 print edition.

RELATED STORIES
---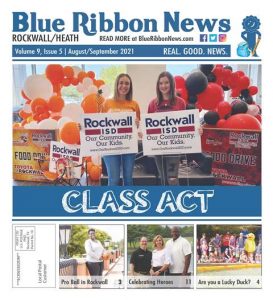 Our

print edition

delivers free to ~15,500 homes and businesses throughout Rockwall County, TX. Click image to view.
To share your good news and events, email editor@BlueRibbonNews.com.
Subscribe to our email newsletter here.
Advertising: 214-342-8000 or advertising@BlueRibbonNews.com.
---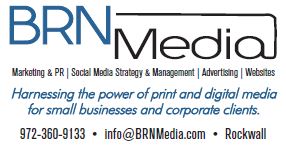 BRN Media is a multi-platform, full-service creative agency offering advertising and marketing services, social media management, and website development throughout Rockwall County and the Dallas area. 
———————————————————————
NEW TAGLINE FOR ALL STORIES with google ad words code:
---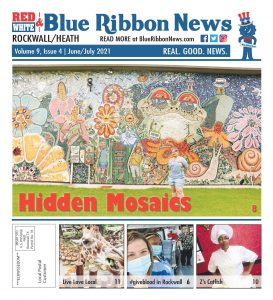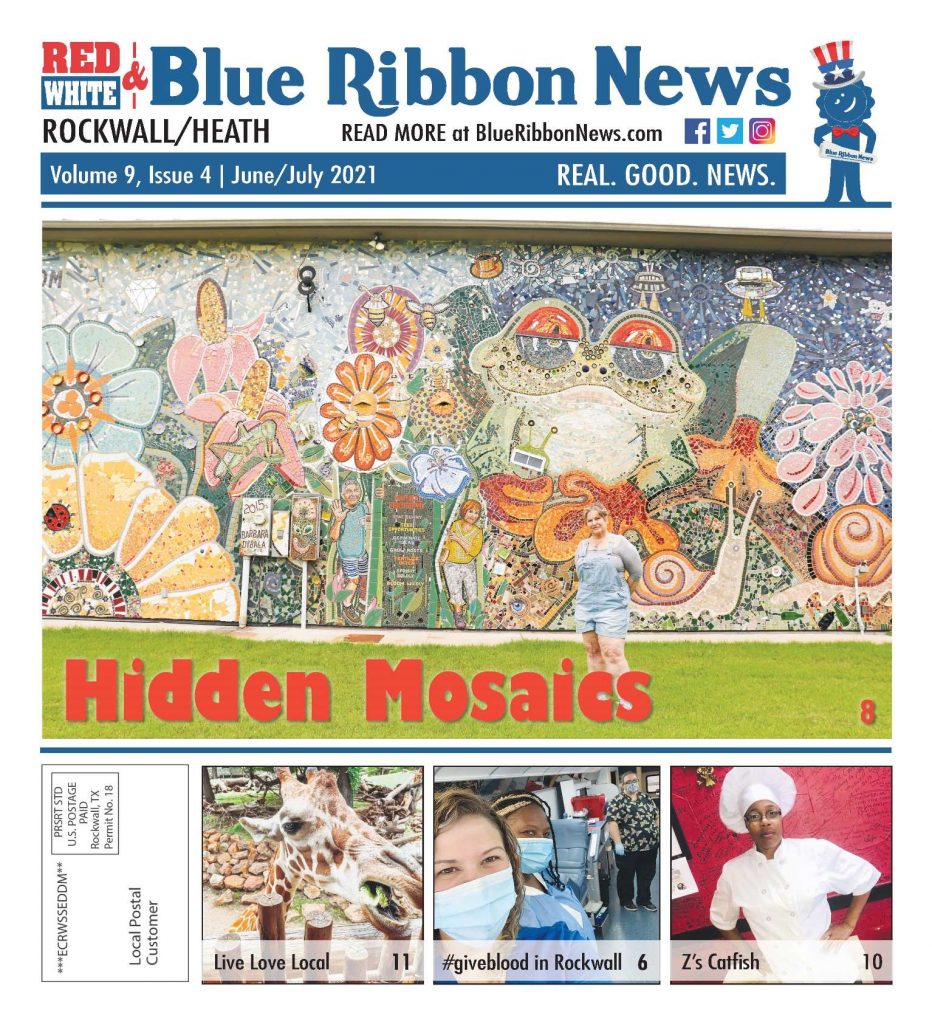 Our print edition is delivered free to ~15,500 homes in Rockwall and Heath, TX.
To share your good news and events, email editor@BlueRibbonNews.com.
Subscribe to our email newsletter here.
Advertising: 214-342-8000 or advertising@BlueRibbonNews.com.